By Allen-Villere Partners
The Pulse and the AVP Pulse Index, are joint projects between mergers-and-acquisition advisors Allen-Villere Partners, and Rock Products. The Pulse appears quarterly in Rock Products, and the AVP Pulse Index appears monthly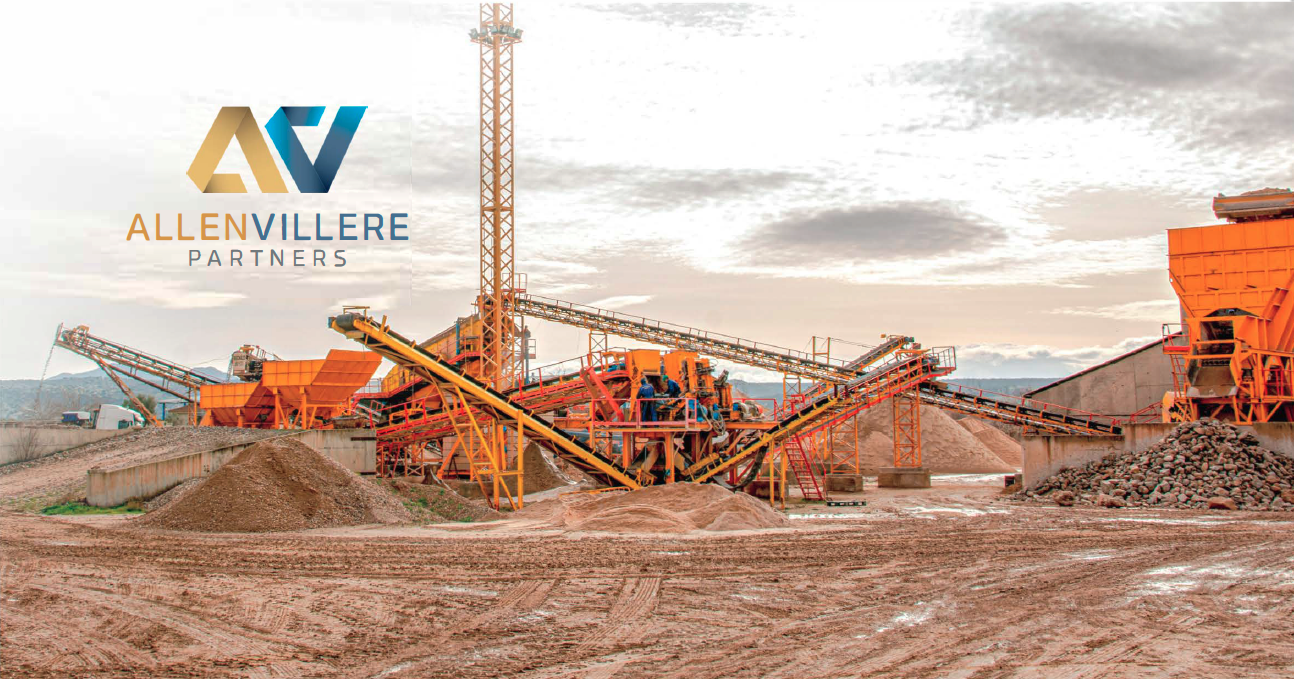 Almost all the publicly traded companies in the Construction Materials space are trading at or near their 52-week high, indicating an overwhelmingly positive outlook among investors for the industry in the near term
Businesses across all sectors, including Construction Materials, are beginning to see inflation slow as May's monthly CPI and PPI reports come in at +0.1% and -0.3%, respectively
While the Fed held rates steady in June, they indicated future rate hikes are to continue later this year
Concrete Products prices increased 1.1% this month, while Construction Aggregates increased 0.1%
ABC's Construction Backlog Indicator of 8.9, which has remained steady month-over-month, reflects a strong construction backlog that has seen minimal impacts from recent interest rate hikes; however, these rate hikes are expected to affect the construction environment in 2024 and beyond
Producers have done their best to ensure the rising input costs get passed along to their customers, as the average price of concrete increased by approximately $20 over the past year
Most producers have negotiated escalator clauses into their bids to protect from material price increases
The Infrastructure Investment and Jobs Act has provided a safety net to the Construction Materials Industry by increasing infrastructure investments which will help negate the possible slowing in residential construction due to higher interest rate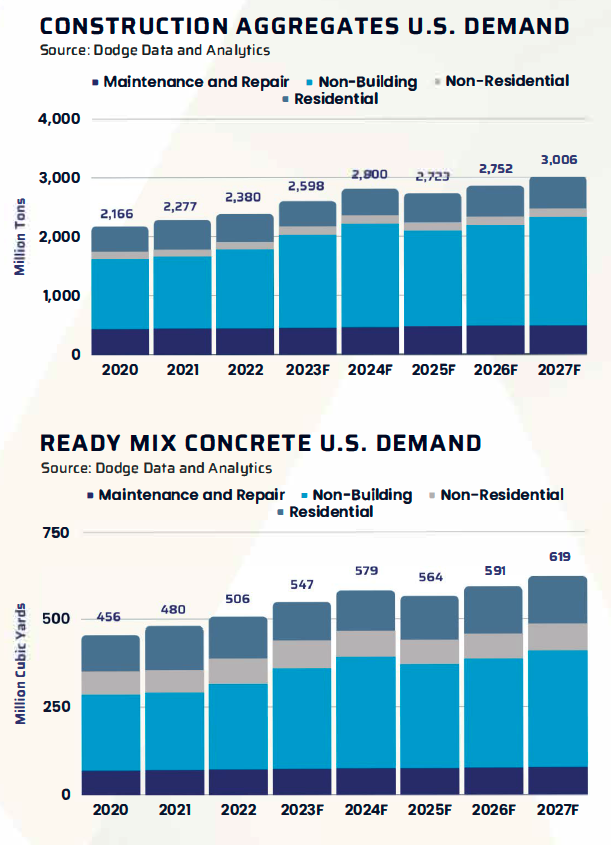 PIERRE VILLERE'S MARKET ASSESSMENT
The trend continues: while the line measuring the Pulse Index remains relatively flat as predicted, two new metrics show strength in construction that, if they hold steady, could accelerate the return to growth in our curve. First, this is the second month in a row at a near-1% per month expansion of the Index, which if it continues, could portend a double digit increase over the next 12 months. Second, I am a big believer in the efficiency of our stock markets and once again, almost all the publicly-traded comparables in our industry are touching on 52-week highs. Nothing could make a more profound statement about the faith our markets have in Construction generally, and Construction Materials in particular.
In the last quarter, I have noted that the potential banking crisis is in the rear-view mirror and was a Chicken Little moment, coupled with rapidly decelerating inflation. My previous prediction that inflation could hit close to the Fed's target by late 2024 may even be sooner than that. In my last narrative, I challenged Jay Powell and the Fed to balance his inflation fight against the tumult that higher interest rates have brought, and now with the first pause in this current inflation-fighting cycle, it appears they have heeded the call.

To summarize the longer view, I remain convinced in what I have said before: when interest rates stabilize and inflation is tamed, possibly as early as sometime next year, get ready for another broad economic expansion, and the boom times it will bring.