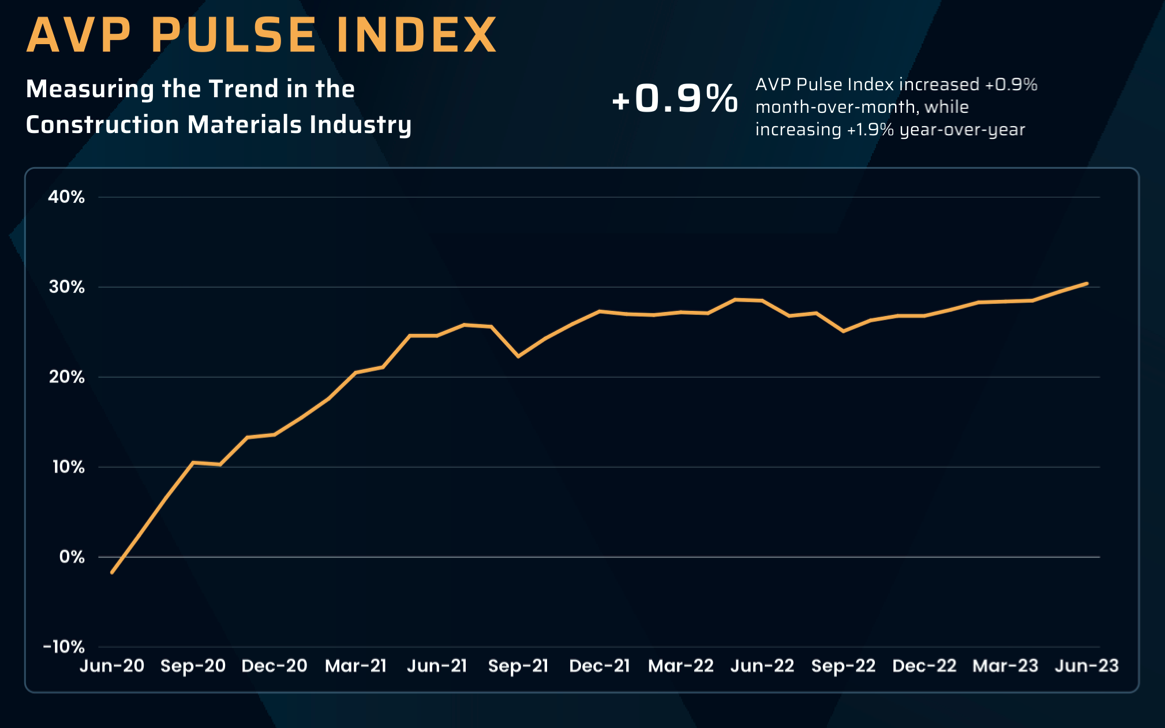 While the trend line remains relatively flat, two new metrics show strength in construction that, if they hold steady, could accelerate the return to growth, according to the latest edition of The Pulse, the quarterly economic report from Allen-Villere Partners and Rock Products.
The Pulse is the construction-materials industry's premier economic report, focusing on the most current data points; aggregates and ready mix concrete demand; and insightful market analysis.
"First, this is the second month in a row at a near-1% per month expansion of the Index, which if it continues, could portend a double digit increase over the next 12 months," stated Pierre Villere of Allen-Villere Partners, the lead author of the report. "Second, I am a big believer in the efficiency of our stock markets and once again, almost all the publicly-traded comparables in our industry are touching on 52-week highs. Nothing could make a more profound statement about the faith our markets have in Construction generally, and Construction Materials in particular.
"To summarize the longer view, I remain convinced in what I have said before: when interest rates stabilize and inflation is tamed, possibly as early as sometime next year, get ready for another broad economic expansion, and the boom times it will bring," Villere concluded.
You can sign up to receive "The Rock Report," the construction-materials industry's only quarterly economic e-newsletter here. Anchored by The Pulse, "The Rock Report" is a one-stop shop aggregating the latest economic stories and markers impacting the construction-materials market.