Arcosa Banks On Data-Driven Decision-Making In Sales: A More Methodical Price-Management Approach.
By Barry Hudson
This is the first in an exclusive series of articles focused on pricing in the aggregates industry. – Ed.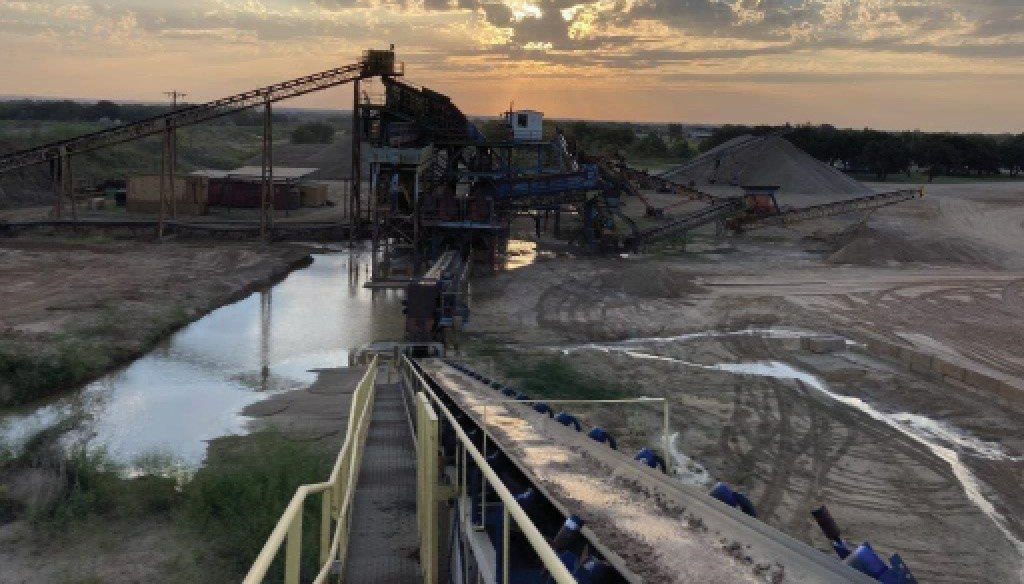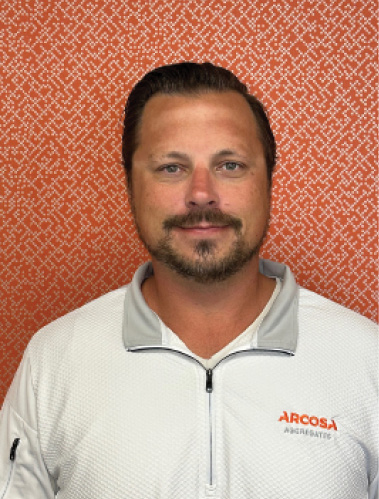 Trey Gerik, sales manager for Arcosa Aggregates' Texas region, knew optimizing data analysis could increase revenue from aggregate sales even amidst an uncertain market. 
Arcosa Aggregates is a company going places. The 2021 acquisitions of Southwest Rock Products and Stonepoint Materials have significantly increased Arcosa Aggregates annual production. With a footprint spanning 10 states, Arcosa is one of the fastest growing construction product companies in the United States.
With such rapid acquisitive growth Gerik wanted to challenge the team to find additional organic opportunities. The solution? A different take on data-driven decision making and methodical price management facilitated by Price Bee.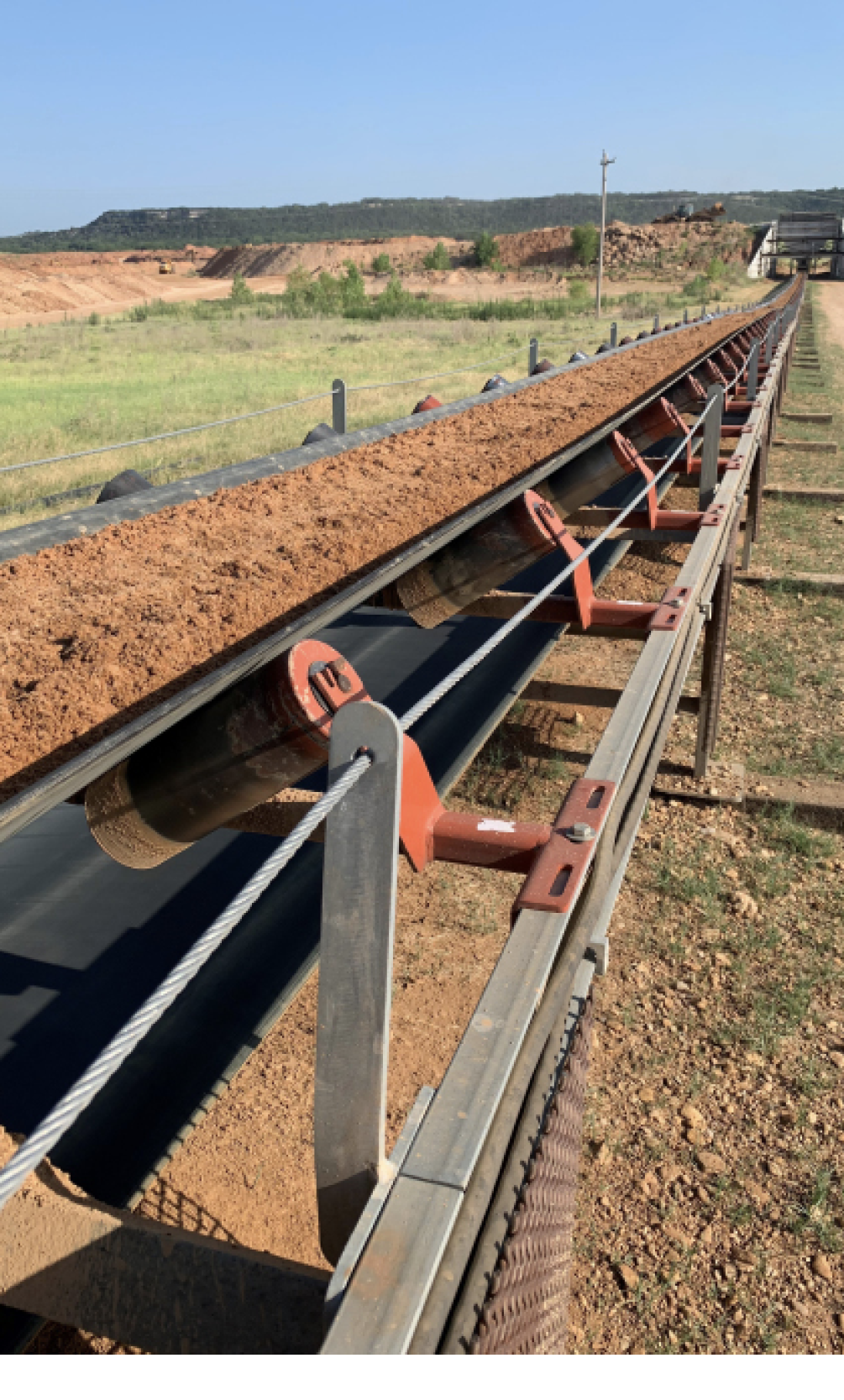 Revenue Improvement 
Working with Price Bee, pilot sites within the Texas region were selected to identify areas of opportunity. Some of the most common areas of opportunity Price Bee identifies across all industries are margin erosion and price leakage. Regardless of name, all these areas can affect the top and bottom lines of any business. 
The area Arcosa focused on was Price Bee's 360-degree diagnostic approach, which incorporates in-depth pricing analytics that adjust to the needs of a niche aggregates industry. The pricing and customer attractiveness models consider particularities of ideal customers and product data structures to present outputs comprehensively. With the use of Price Bee's pricing indicators, sales teams can efficiently identify pricing opportunities.
The pricing data models are developed with the salesperson in mind, to optimize tracking and capture opportunities. This allows for stakeholder alignment across departments.
Cory Danner, president of Arcosa Aggregates, remarked, "Our sales team was open minded to streamlining and optimizing existing pricing structures. Much of the pricing process was developed from the experience that the sales team already has, allowing it to be something they helped create."
Due to the unique market makeup of the construction products industry, Arcosa Aggregates performed a standard pricing analysis and compared it with the custom Price Bee analysis. The team took it a step further to then include a sales activity study, customer attractiveness matrix, and sales process review. This allowed for an all-encompassing understanding of the market trends.
Matthew Hallmark, Arcosa Aggregates Texas Region general manager, said, "The analysis performed by Price Bee helped to identify responsible opportunities that our sales team could target, even in the midst of dynamic market changes."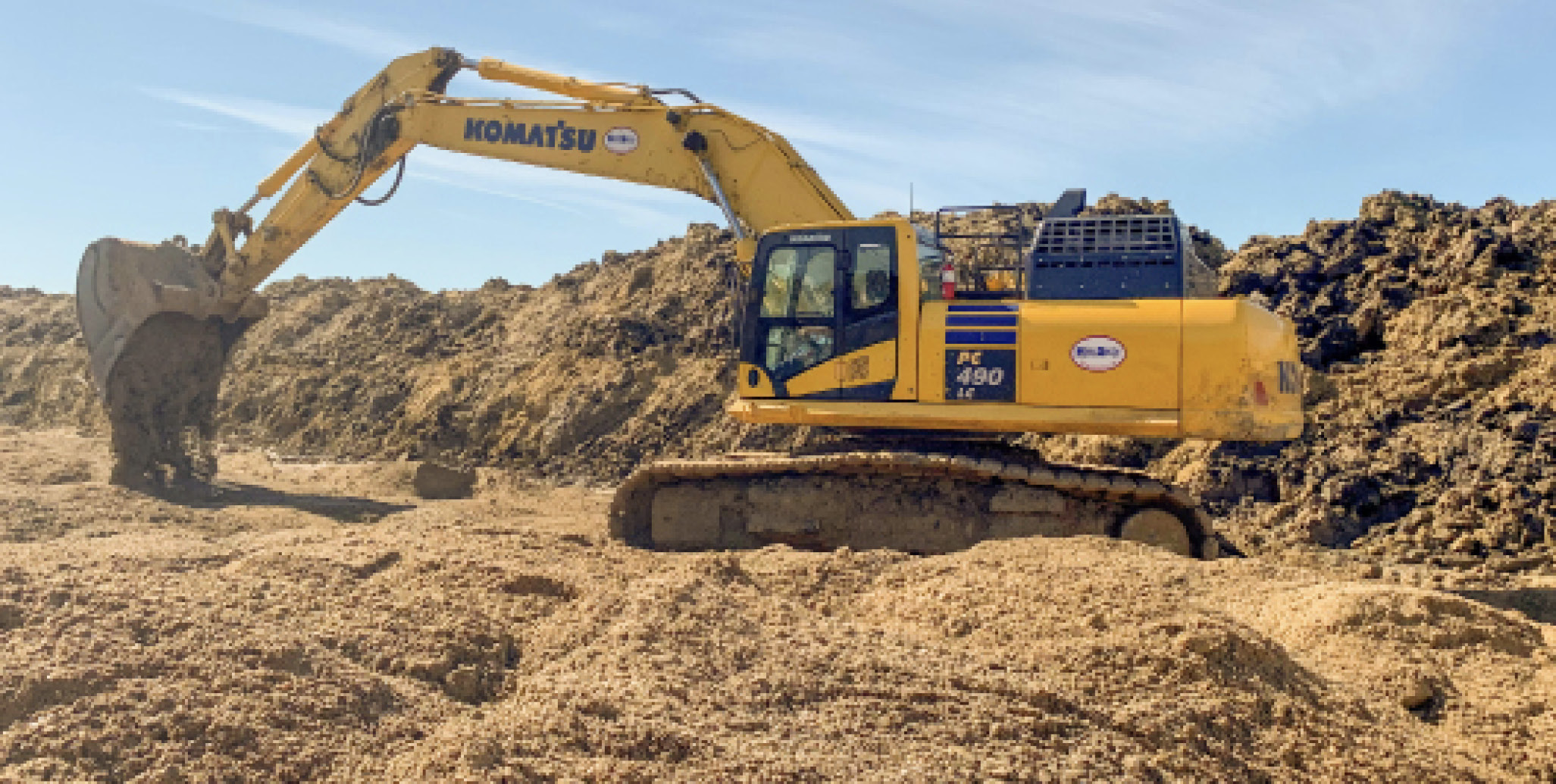 Optimizing the Campaign
Through the Price Maturity Self-Assessment, Price Bee conducted an analysis of three years hard sales data at the ticket level, and a softer analysis of sales activity. After aggregating all this data, Price Bee hosted collaborative workshops for the sales and management teams to utilize that data in a streamlined effective manner. 
After utilizing a pricing system that had been developed over decades of experience selling aggregates in Texas, the fresh take on the data provided by Price Bee allowed Gerik and team to identify areas of improvement at the individual customer level.
Once the standard four-point analysis was underway, the team was energized to see all the avenues of opportunity available. These opportunities were illustrated through scatter plots highlighting the pricing spread. After reviewing the scatter plot with Arcosa's team to understand local market dynamics, Price Bee's industry experts were able to develop specific action items.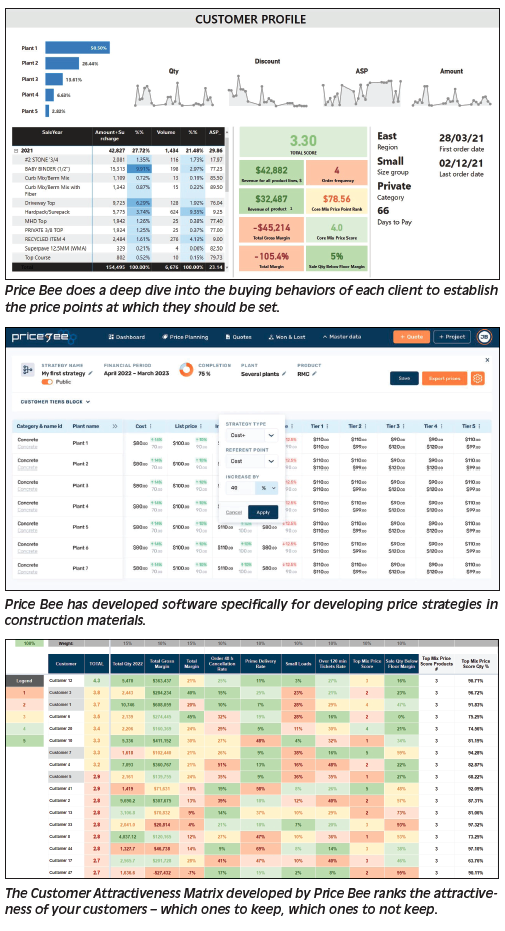 Customer Attractiveness 
Every customer has a unique buying profile, and therefore offers their unique value to you as an aggregates' producer. Price Bee has developed an industry specific combination of metrics that allow you to rate your customers based on your ideal customer profile. Many people have the misconception that their ideal customer is the one with the largest sales revenue or volume. Seldom is that the case. The "Customer Attractiveness Metrics" highlights what criteria your customers meet to help your sales team prioritize their time. 
Gerik commented, "We approached the 'Customer Attractiveness Metrics' with an open mind knowing generically where customers fit within our strategy. Using the metrics allowed us to be even more focused and data driven. Things we had traditionally determined to be positive indicators, didn't always return the best revenue. The Customer Attractiveness Matrix has given us the assurance to push pricing decisions." The results, in combination with other analysis, rankings, and findings have allowed for additional price increases.
Deeper Dive Analytically 
As the pilots continued, more scenarios were tabled and tested using Price Bee's tools, which allowed the findings to become personalized to Arcosa and their market. Taking an enterprise look and relying on the tools helped the team make strategic decisions. "When a producer uses a strategy based on a robust data process, they will see the revenue increase and the margin-eroding behaviors decrease. It allows ease in measuring increased cash in your P&L," said Barry Hudson of Price Bee. 
Price Bee estimates that existing pricing tools and processes cost the aggregates industry between 4% and 12% of revenue. For asphalt, the estimated loss is 2% to 5%, and in concrete 2% to 4%.
That is a lot of cash.
Barry Hudson is the co-founder of Price Bee, www.price-bee.com, a culmination of experience and ideas forged together over five years to become a powerful tool to streamline your sales process and increase revenues in the construction materials industry.
Pricing In Aggregates
Price Bee does a deep dive into the buying behaviors of each client to establish the price points at which they should be set.
Price Bee has developed software specifically for developing price strategies in construction materials.
The Customer Attractiveness Matrix developed by Price Bee ranks the attractiveness of your customers – which ones to keep, which ones to not keep.