The Ontario Stone, Sand & Gravel Association (OSSGA) announced the departure of Norm Cheesman, who held the position of OSSGA executive director for almost eight years. This departure is effective immediately.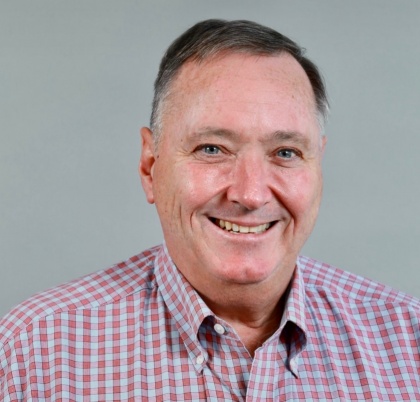 OSSGA said it wants to "thank Norm for his work over the time he served our association as he stewarded the association during the unprecedented times we all faced as a result of COVID and with changes in government. We are grateful to Norm's commitment to OSSGA and its members during his leadership. We wish Norm well in his future endeavors."
OSSGA's board of directors has appointed Michael McSweeney as its new executive director. "On behalf of the OSSGA board, we are pleased to have Michael as our new ED at this pivotal moment in our sector's history," said OSSGA Board of Directors Chair Rob Pierce (RW Tomlinson Ltd). "Ontario Stone, Sand & Gravel Association finds itself at a crucial moment in time as all three levels of government are committed to the largest infrastructure investment and spend that our Province has ever seen. With this investment our industry must broaden and deepen its relationship with our key decision makers, influencers and enablers as we work to persuade them of the fundamental importance that aggregates play in the building of our communities and the above and below infrastructure required to support that development."
"This is a tremendous opportunity and I am honoured and privileged to work with OSSGA's members, our allies/stakeholders, and all level of governments to fully develop the understanding of how crucial it is to have a ready source of sand, gravel, and crushed stone close to the markets we serve. Ensuring a safe and competitive environment for Ontario's aggregate industry is fundamental to Ontario's competitiveness," said McSweeney.
McSweeney just completed a year-long project as Ontario Road Builders Association (ORBA) CEO where he successfully worked with the ORBA Board to refocus its efforts to better compete in a time of unprecedented infrastructure investment in Ontario. Prior to that assignment he was president and CEO, Cement Association of Canada (CAC) where he led the association for 12 years as its president and CEO.
McSweeney transformed the CAC into a leading trade association with a key focus on competitiveness and climate change. At the CAC he worked closely with civil and environmental groups so that they developed a better understanding of the role that cement and concrete played in developing resiliency in communities across Canada.
McSweeney has worked in the private and public sector for more than 35 years including having been elected as city and regional councilor in Ottawa; CEO, Standards Council of Canada; vice president, business development with Archer Daniels Midland; and vice president, environment and public affairs, Bennett Environmental.
He holds a BA from Carleton University, an MPA from Harvard University and an MBA from the Ivey School of Business at the University of Western Ontario.