SVN Vanguard announced the successful sale of the "Cajon Mine and Mill Site," a 430-acre limestone deposit and accompanying mill site located in San Bernardino County, Calif., according to Juve Pinedo, senior vice president at SVN Vanguard. The buyer was Grand Lone Pine Canyon Enterprises LLC.  
"Following an extensive and targeted marketing campaign, we successfully identified a buyer poised to capitalize on the exceptional opportunity presented by this property, estimated to hold nearly 300 million tons of premium-grade limestone and dolomite," Pinedo said. "The transaction encompasses not only the expansive land but also includes patented mining claims and a patented mill site."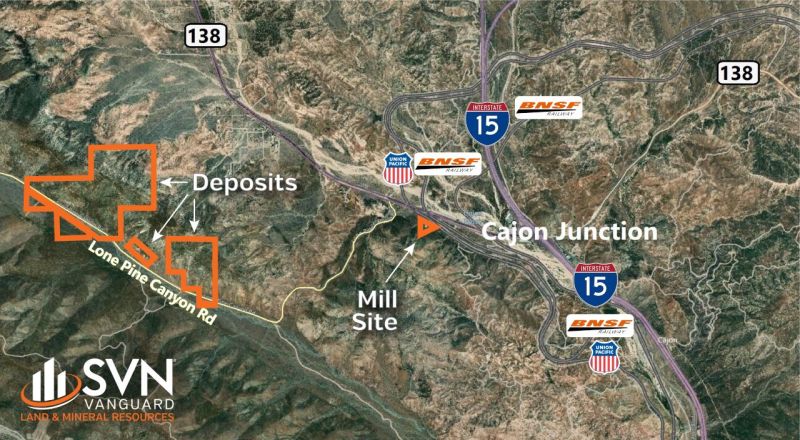 Other details of the site include:
Historical Significance: The sale involves patented mining claims signed by President Calvin Coolidge in 1926, adding a historical dimension to the acquisition.
Vested Mining Rights: Because of its mining history, the property boasts vested mining rights, eliminating the need for a Surface Mining Permit (SMP) from the local agency.
Strategic Location: The mill site is conveniently situated adjacent to rail lines (Union Pacific Railroad and BNSF Railway) and provides easy access to Interstate 15, Interstate 215 and Highway 138 enhancing logistical efficiency.
"The seller and his family had owned the property for more than 92 years," Pinedo said. "My team and I represented both parties in this transaction."