Milton CAT, the Northeast's Caterpillar (CAT) equipment dealer, has opened a new 100,000-sq.-ft. facility in North Syracuse, N.Y. The establishment will serve Central New York equipment owners with machines, generators, work tools, parts, service, and technology.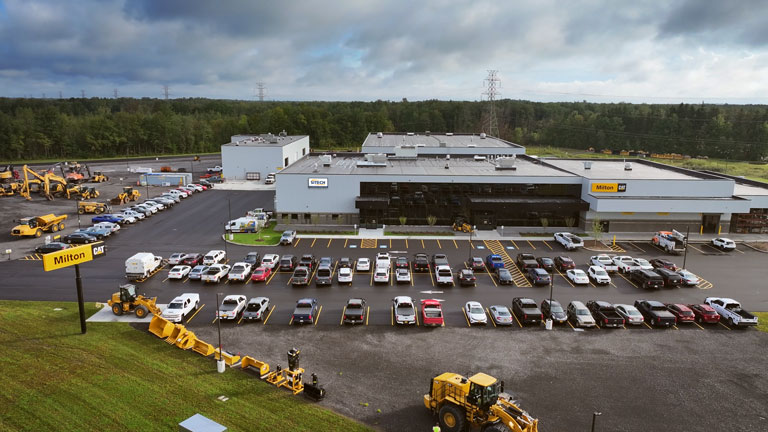 The campus includes a 30,000-sq.-ft. service shop with more than 20 technicians on staff and 24 bays equipped with the necessary tools for a wide range of service and repair tasks; a utility building that houses a welding shop and wash bays; a 10,000-sq.-ft. parts department; and a 6,600-sq.-ft. outdoor storage area for easy browsing of CAT work tools and attachments.
The North Syracuse facility is also home to SITECH Northeast's operation center. As an authorized dealer of Trimble Construction technology, SITECH Northeast offers sales, rentals, service, training, and support. This service center offers the highest level of capabilities authorized by Trimble so most repairs can be completed on-site, resulting in faster turnaround times.