By Samir Shah
China is the world's manufacturing giant – that's a fact, but that hasn't stopped its interest in America. Although Chinese construction companies first arrived in the U.S. market in the 1980s, recently, Chinese companies such as XCMG, Sany and Zoomlion have started investing heavily in the U.S. market due to its vast consumer market and robust economy.
According to Shi Yonghong, a vice president of the China Chamber of Commerce, China's construction and machinery product exports have consistently achieved record levels – reaching $44.3 billion in 2022, with a trajectory to continue in 2023.
But as China takes a more vested interest in America, U.S. companies can take several steps to identify potential threats to the heavy equipment market and address these challenges effectively. Let's dive in.
Market Research and Competitor Analysis
The North American construction equipment market was valued at around $30.8 billion in 2021, with China at $40.8 billion. Although smaller than China's market, U.S. firms can compete by analyzing trends, customer preferences, pricing, and modernization to meet specific customer needs effectively.
Fast innovation is key to success, as shown by U.S.-based Caterpillar, which recently began harnessing hydrogen power and developed three new hydrogen-capable generators. Chinese firm XCMG also wants a piece of the action, as it recently delivered the world's largest hydrogen-fueled heavy truck order. So, for U.S. companies to lead the competition, they need to leverage these technological advances to continuously improve their products.
Additionally, U.S. heavy goods manufacturers can integrate the latest technologies into used machinery. With a sizable used machinery market worth $1.5 billion in 2021, the US is a significant supplier of second-hand equipment to countries, particularly in Latin America. Such initiatives can bolster the U.S.'s position in sustainable construction and promote a global circular economy.
Regulatory Scrutiny
While the United States can still rely on its reputation for safe, high-quality, and durable heavy equipment, gone are the days when "Made in China" meant inferior quality, with three out of the top 10 construction equipment manufacturers being Chinese. But do China's trending heavy goods providers meet the U.S.'s standards?
With rising imports from China, businesses must ensure imported equipment meets U.S. safety and quality standards, particularly for data security, regulations and intellectual property rights tied to Chinese construction equipment.
Recent events, such as Chinese spy balloons and Chinese tech in U.S. telecom networks, heighten concerns about data breaches and safety in Chinese heavy equipment used in the U.S. The presence of "dual use" computer chips also amplifies worries about potential foreign hacking of critical data systems.
To ensure an increasing caliber of machinery, the U.S. must ensure that China meets industry standards. However, to protect themselves from scrutiny, American companies need to be hot on identifying any potential internal discrepancies in meeting industry regulations. By adhering to these, companies provide safe working conditions and can see a tax reduction.
For example, the Inflation Reduction Act offers commercial clean vehicle credit for vehicles assembled in North America, meaning businesses looking to buy electric equipment could receive a tax credit of up to $40,000, depending on weight.
Partnerships and Alliances
To strengthen American companies within the U.S. heavy equipment market, firms can partner with industry associations, trade groups and government agencies. Sharing insights can foster joint actions, promote fair competition, and address challenges. Together, U.S. companies can explore new global markets, diversify supply chains and drive industry innovation.
Janet Yellen, treasury secretary, recently stated that there is "no reason to fear healthy economic competition with any country … China's economic growth need not be incompatible with U.S. economic leadership."
Amid predictable public reassurances, U.S. firms can still proactively counter the challenge of Chinese imports by partnering with industry peers, advocating for their interests, boosting research and flexibly adjusting strategies. This will enhance U.S. businesses' competitiveness in a changing global market.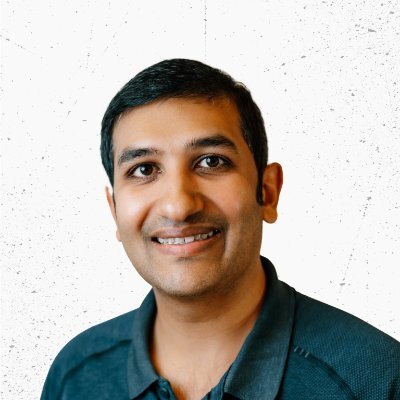 Samir Shah is co-founder and chief product officer of Boom & Bucket.