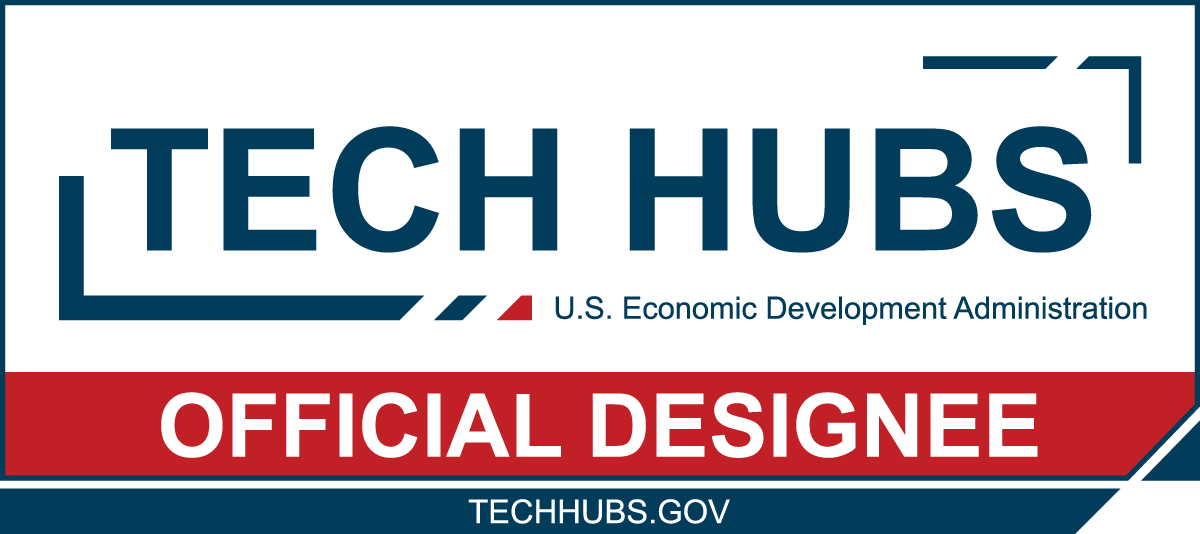 Missouri University of Science and Technology's expertise in critical minerals and materials research has led to its selection as one of 31 Regional Innovation and Technology Hubs (Tech Hubs) funded through the CHIPS and Science Act.
The 31 hubs were announced Oct. 23. The Tech Hub Program, administered by the U.S. Department of Commerce's Economic Development Administration (EDA), focuses on supporting innovation and job creation in key technology areas.
Missouri S&T's initiative is called the Critical Minerals and Materials for Advanced Energy (CM2AE) Tech Hub.
"I'm incredibly proud of Missouri S&T for leading the way in critical minerals research," said U.S. Rep. Jason Smith, whose 8th Congressional District includes Rolla and the Tech Hub region. "South-central and southeast Missouri are hotbeds for critical minerals, so it's only fitting to place a hub for research on how to improve critical mineral mining in this region. I'll continue supporting the university's important work to strengthen our domestic supply chains, create jobs at home, and solve our nation's critical minerals challenges."
Missouri Gov. Mike Parson added that S&T's selection as a hub is a testament to the university's leadership related to critical minerals research.
"Missouri is a national leader in manufacturing with rich reserves in critical minerals, and we're proud that Missouri S&T continues to be at the forefront in preparing our state for the demands of tomorrow," Parson said. "We appreciate the University of Missouri's leadership in supporting battery technology and innovative job opportunities for Missourians across the state. Whatever we need, we know Missourians can make it, and this Tech Hub will help strengthen our supply chains and lessen our reliance on foreign nations."
Dr. Kwame Awuah-Offei, principal investigator of the S&T hub and chair of mining and explosives engineering, said this initiative will provide an economic boost to the region, while also working to solve important issues related to energy manufacturing and critical minerals.
"Our work will build on the region's mineral-rich geography, expertise in hydrometallurgical processing and existing assets," he said. "We will increase processing capacity to convert minerals into materials necessary for advanced energy and critical goods, including lithium-ion and primary-lead-acid batteries. This will make a significant difference for America's energy manufacturers and reduce dependence on foreign critical minerals, while also creating thousands of good-paying jobs."
More than 400 applications were submitted for potential Tech Hubs. Since S&T was selected as one of the top applicants, the university now qualifies for Phase 2 of the program, with applications due by late February of next year. For this phase, EDA will award 5 to 10 grants, with each recipient receiving $40 million to $70 million.
Missouri S&T Chancellor Mo Dehghani says the Tech Hub includes multiple partners throughout the state.
"We greatly appreciate the support of members of our congressional delegation, Gov. Mike Parson, and our partners in industry and government, including the Missouri Department of Economic Development, Missouri Chamber of Commerce, Missouri Association of Councils of Governments, and community leaders in the 14 counties that comprise our Tech Hub district," he said. "Addressing our nation's critical minerals challenges requires a broad effort, and I'm grateful to the many organizations and individuals who recognize the importance of this effort supporting our national supply chain security."
S&T was also awarded a $500,000 Strategy Development Grant, which will be used for local planning and coordination to further develop regional economic development strategies. The 14 Missouri counties included in S&T's Tech Hub region include Carter, Crawford, Dent, Howell, Iron, Madison, Oregon, Phelps, Reynolds, Shannon, St. Francois, Ste. Genevieve, Texas and Washington.
Earlier this year, S&T hosted the third annual Resilient Supply of Critical Minerals national workshop through support from the National Science Foundation. The workshop brought together leaders from academia, government and the private sector to discuss the potential of mining critical minerals in the U.S., mineral processing and recycling, critical mineral policies, and sustainability.
Three of the workshop's co-organizers are working with Awuah-Offei as co-principal investigators for the Tech Hub. Those co-PIs include:
Dr. Lana Alagha, associate professor of mining engineering.
Dr. Marek Locmelis, associate professor of geology and geophysics and faculty fellow in research and innovation.
Dr. Michael Moats, chair of materials science and engineering.
Dr. Maciej Zawodniok, associate professor of computer engineering, is also a co-PI.
Funding for the Tech Hubs comes from $500 million Congress appropriated to EDA earlier this year to launch the program. Those funds were part of the CHIPS and Science Act of 2022, which authorized $10 billion over the next five years for the Regional Technology and Innovation Hubs program.