Wearfacing And Wearplate Technologies Can Boost The Profitability And Sustainability Of Quarrying By Using The Principle Of Repairing Rather Than Replacing.
By Mateusz Gierek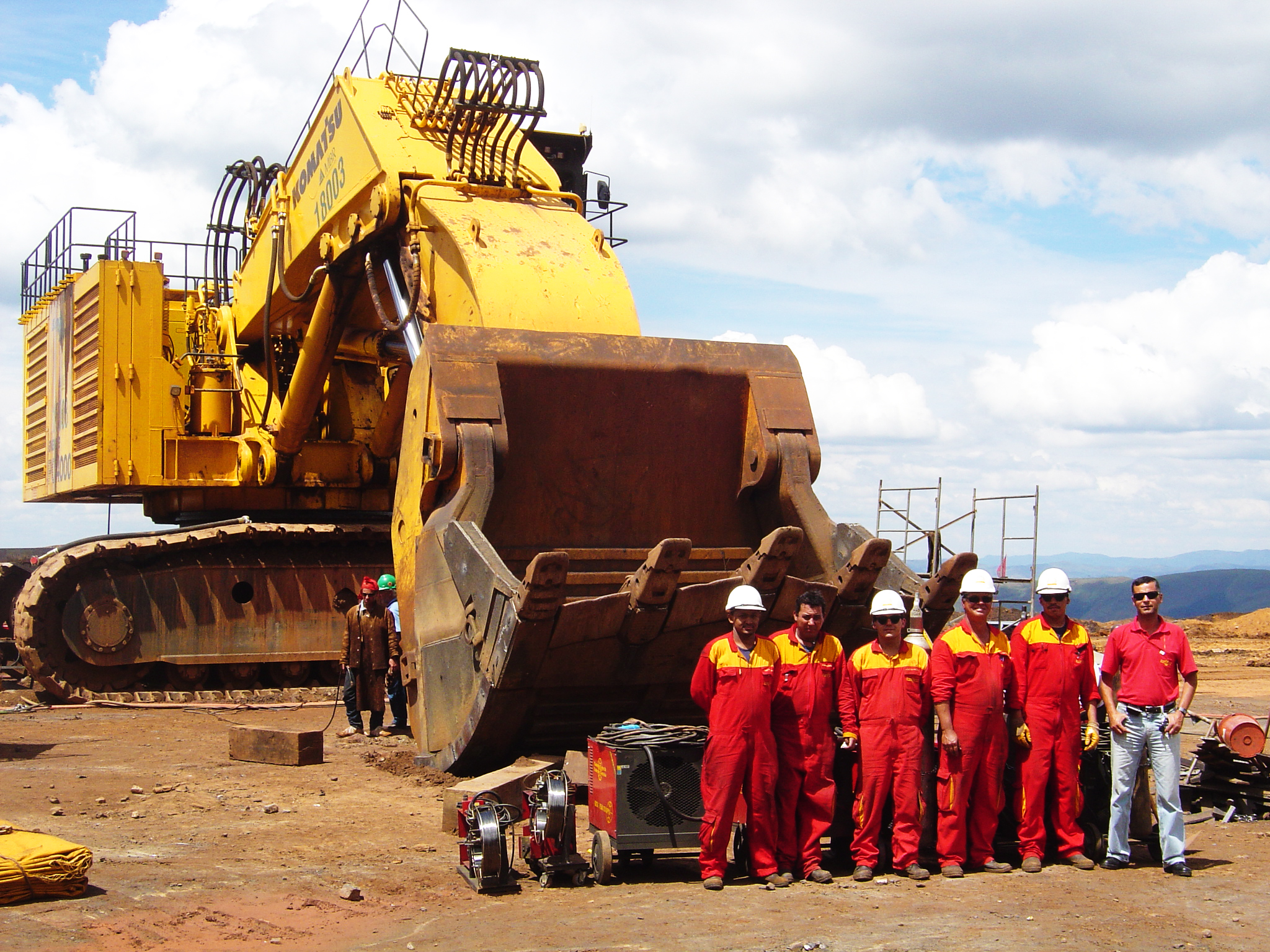 Equipment in the quarrying industry is exposed to heavy impact shock, vibration, and abrasive forces. The result is wear, cracking and damage. Repairing this makes financial sense and it is also more sustainable than replacement as ordering a new spare costs money and uses natural resources. It's far simpler and less carbon intensive to repair components to extend the life of equipment and in many cases, repairs match the performance of new parts.
Two important technologies for repair of quarry systems are wearplates and wearfacing, which is also known as hardfacing. These are based on ultra-hard materials and can be applied to crushers, chutes and other systems that need to withstand heavy forces and rapid flow of abrasive rocks.
The approach reduces the lead time required for replacement and avoids lost production. In addition, wearplates and wearfacings can be applied flexibly to reduce the need for an extensive inventory of spares, which frees up cashflow. Wearfacing also offers improves productivity and energy efficiency of crushers, where extensive wear on crusher teeth and bars will reduce a machine's efficiency.
Repair also helps to manage supply chain risk. This became clear during the pandemic, when the supply of spares tightened suddenly. By repairing and reinforcing existing components, an operator can reduce reliance on sourcing new spares.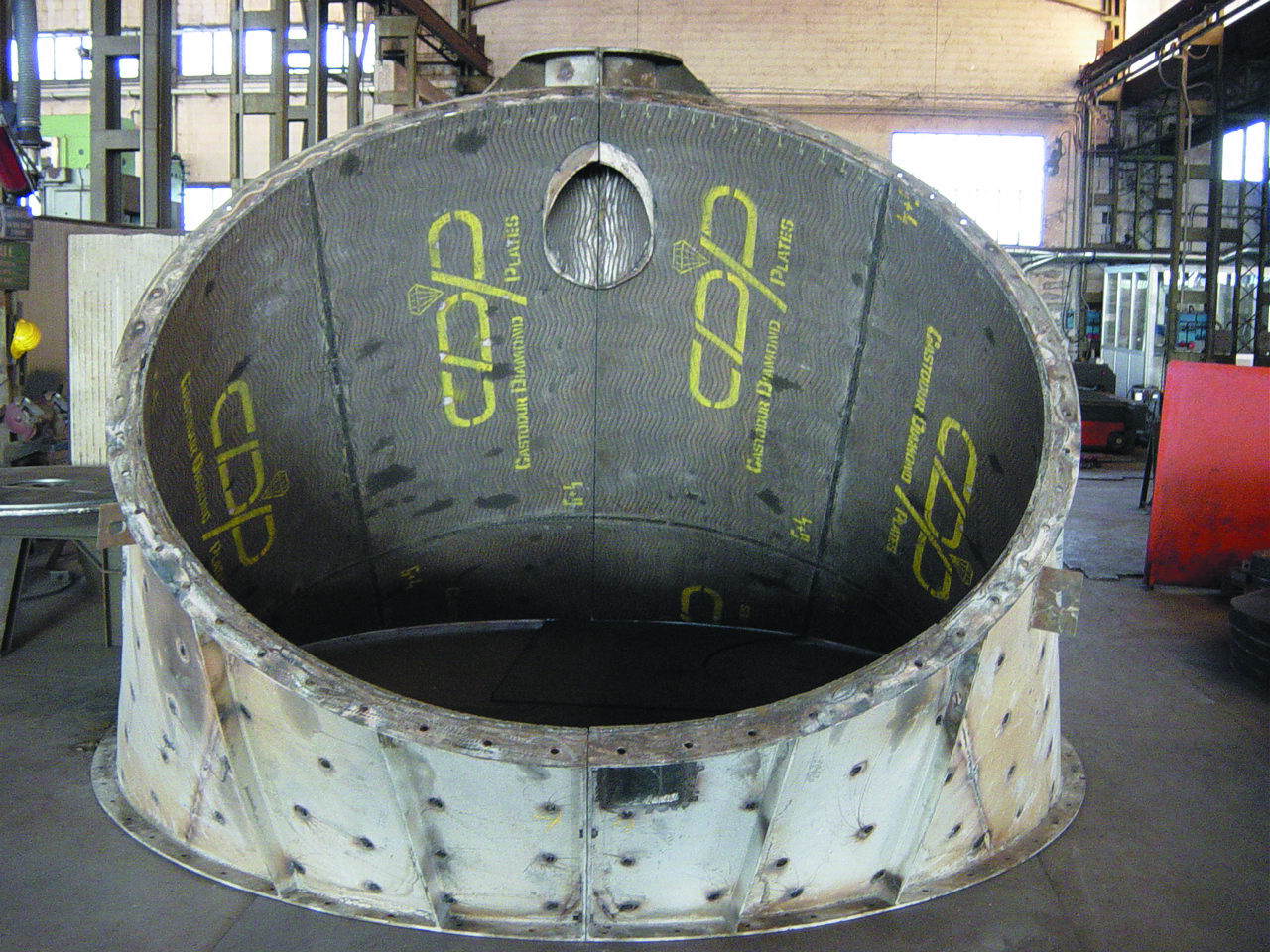 Wearfacing and Wearplates
When using wearfacings, it's not a one-size-fits-all solution. Each situation is unique and requires consideration of which coating material and technique fits best, whether applying coatings by welding wires, spray techniques. These coatings can be applied in the factory by equipment manufacturers, or in the field as repairs.
Wearplates are also helpful as they are standard plates that can be cut and shaped as required, before being fastened into place with screws, rivets or spot welding. More flexibility comes from the ability to repair or replace plates individually, rather than a whole set. Like wearfacings, wearplates such as CDP (CastoDur Plates) come in different forms, with varying alloy compositions and ultra-hard carbide materials in their matrix.
The choice depends on the abrasiveness of the material and the type and extent of wear experienced. They can significantly extend the life of components, as shown by laboratory testing under the U.S. standard ASTM G65. Under abrasion resistance testing, the CDP wearplates outperformed hardened steel by a factor of five.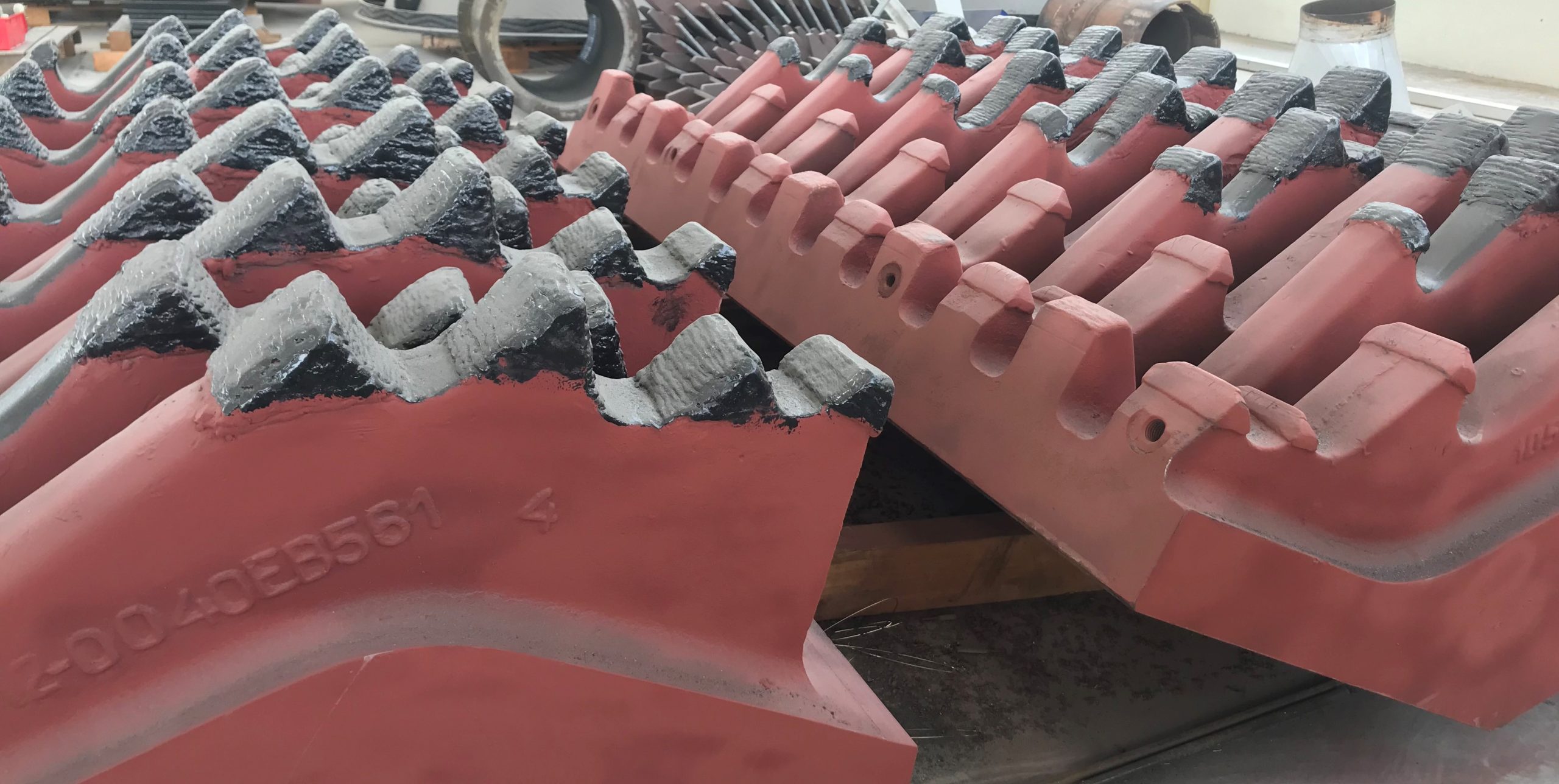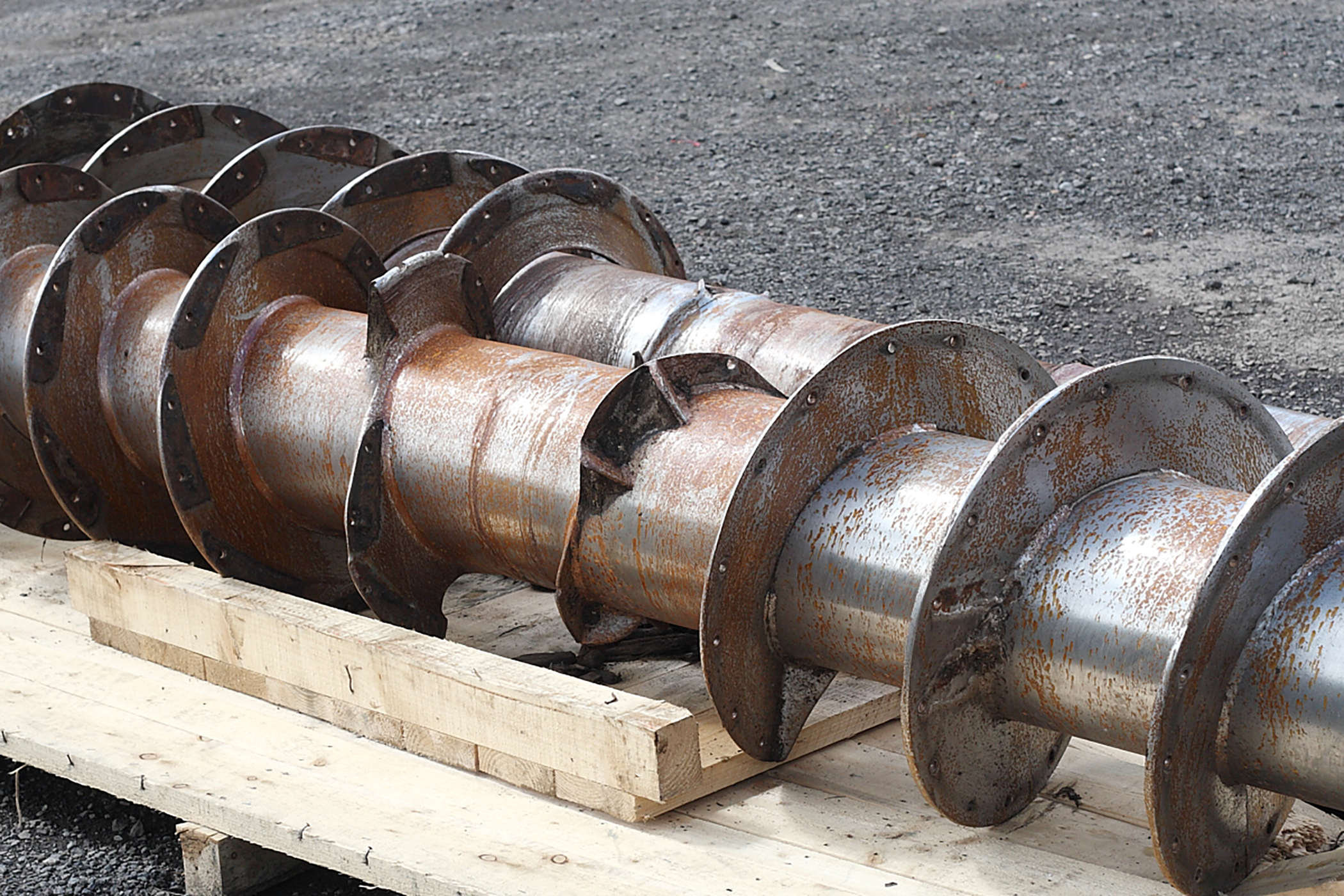 Extending the Life of Critical Equipment
When it comes to the buckets and shovels of excavators, loaders and dredges, wearplates can be fabricated into protective liners. For the heaviest mining and quarrying shovels, operators often apply large blocks of hardened steel to use as sacrificial wear parts. These may need to be replaced every two weeks or so.
Primary crushers are another area of focus for ultra-hard materials. The crushing teeth and hammers of primary machines often experience particularly high levels of wear due to the large size of rocks and intensive mechanical forces at play. A wearfacing coating can be used to extend the life and durability. Meanwhile, applying ready-cut sections of wearplate will increase the service life of exposed sections of cone crushers.
The body of crushers is another area that may need specialist repair. Being based on cast steel, cracks can form due to small imperfections in the body of the material and can propagate, eventually leading to a major failure. It's possible to repair cast steel structures, although this requires a specialist welding technician to follow an established methodology.
The sieves and screens used for grading material are can also be impacted by wear. They are often built from wire, polymer or hardened steel. As the sieve gets older and becomes worn, they become less effective as wear increases, letting larger pieces of material pass through. This can happen relatively quickly, even within a couple of weeks.
For steel sieves, this is partly due to the intense heat experienced during plasma cutting of the holes, which loses the material's hardness around the edges of the holes. This can be avoided by making screens from wearplate, as its hardness is not affected by the cutting process.
The blades of washers are another area that experience wear. Washing is essential to remove fines and ensure high quality of sand and gravel products before going to market. However, the washer blades experience significant wear. Producing them from wearplate or coating them with a wearfacing will extend their life and reduce a machine's maintenance requirements.
Transport and conveyor systems can also benefit from ultra-hard materials. For example, the liners along the side of conveyors experience heavy abrasion from passing rocks, as do hoppers, skips, freight systems and dumper vehicles, as well as chutes that guide material into machines. In these cases, pre-cut wearplate sections can be installed to perfectly fit the machine.
Pipework and tubes may also require attention as they experience wear when transporting abrasive and erosive compounds, or airborne dust. Pipe elbows are particularly vulnerable as the flow of material presses into the wall of the tube as it turns the corner.
A solution to this is replacing the worn section with one that has been lined with a wearfacing coating. This will extend the life of the system, is simple to install and comes in a variety of diameters and section lengths, with elbows or Y-joints as needed. The approach can simplify maintenance by turning a monthly task into an annual one, saving time and materials.
Even new OEM (Original Equipment Manufacturer) components can benefit from ultra-hard material, which is why some OEMs apply them to new equipment and spares.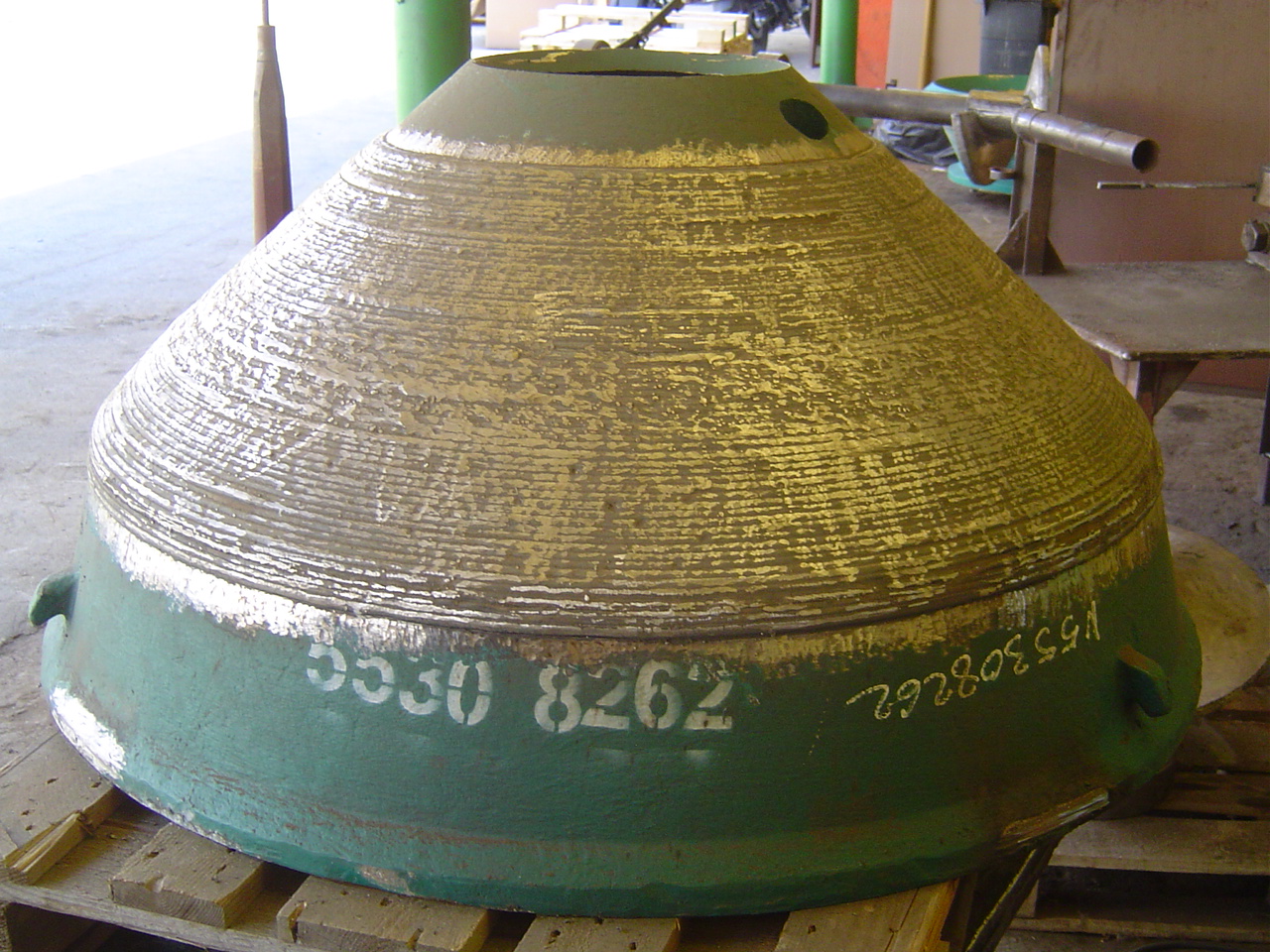 Finding the Right Solution
One example where repair has proved superior to replacement is a cracked digger arm that our technicians repaired. Rather than buying a new spare at a cost of more than $28,000, the quarry manager invested a little more than $3,000 in a repair project that lasted one week. The arm is still in operation seven years after the repair, showing that a relatively inexpensive repair can last as long as a new purchase.
The challenge for technicians is that wearfacing and wearplate both come in many different forms. Quarries often have their own expert maintenance team, with in-house knowledge of welding, brazing, coating and other techniques. They are typically qualified to select the right materials and consumables and only need occasional guidance from an external supplier.
In other cases, it may be hard to recruit experts – and in these cases, quarry operators can call on the services of welding and maintenance experts. External consultants can also help expert in-house teams with specialist projects, such as using a 3D scanner to reverse engineer new spares by precisely measuring dimensions so that wearplate can be cut accurately to fit.
This approach can also be useful to precisely measure how much wear has been experienced by a critical component, such as the teeth in a crusher. Heavy wear can reduce the efficiency of crushing, leading to higher energy consumption, as well as wearing the component away.
Another benefit of external maintenance specialists is that we can also help to build a case for sustainability. This is growing in importance as quarries come under growing pressure to improve their sustainability. Recognising this, we created an EcoTest calculator that evaluates the amount of metal and CO2 that can be saved through use of wear-resistant technologies during repair.
Ultimately, wearfacings and wearplates can help quarries meet the challenge of improving sustainability while remaining competitive. Repair is almost always less costly, more sustainable and just as effective as buying in a new component. It's a matter of knowing what can be done.
Mateusz Gierek is a technical application specialist for Castolin Eutectic. Visit www.castolin.com.