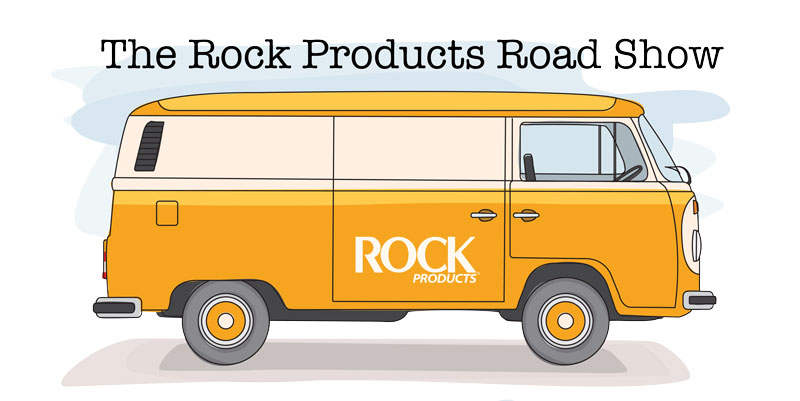 The Rock Products Road Show – an "Economics + Equipment" informational session – rolled into Thompsonville, Mich., on July 21 for the Michigan Aggregates Association's (MAA) summer meeting, held at the Crystal Mountain Resort.
"The session was a textbook demonstration of 'power-learning,'" said Rock Products Editor Mark Kuhar, who moderated the Road Show. An all-star cast of presenters – including Pierre Villere, from Allen-Villere Partners; Mark Krause from McLanahan Corp.; Vince Schlatter from Superior Industries; and Matt Lepp from VDG – moved through a lot of great material in a short amount of time.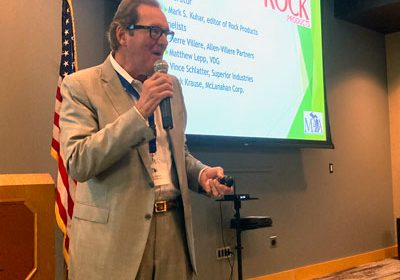 • Villere gave a succinct economic update with national perspective, while drilling down into a special emphasis on Michigan economics.
• Schlatter talked about Superior's recent innovation in conveying technology, including pulleys, idlers and belt cleaners.
• Lepp discussed VDG's innovative drum motor, and his discussion was punctuated by a live demonstration of the drum motor via a portable unit parked outside the event.
• Krause, as he always does, presented the audience with valuable information about McLanahan's products, with a detailed description of recent recycling technology.
"A huge thanks for being a big part of our 2023 MAA Summer Conference," noted MAA Executive Director Doug Needham. "There was certainly a lot of positive discussions surrounding the topics and presenters."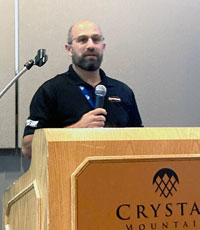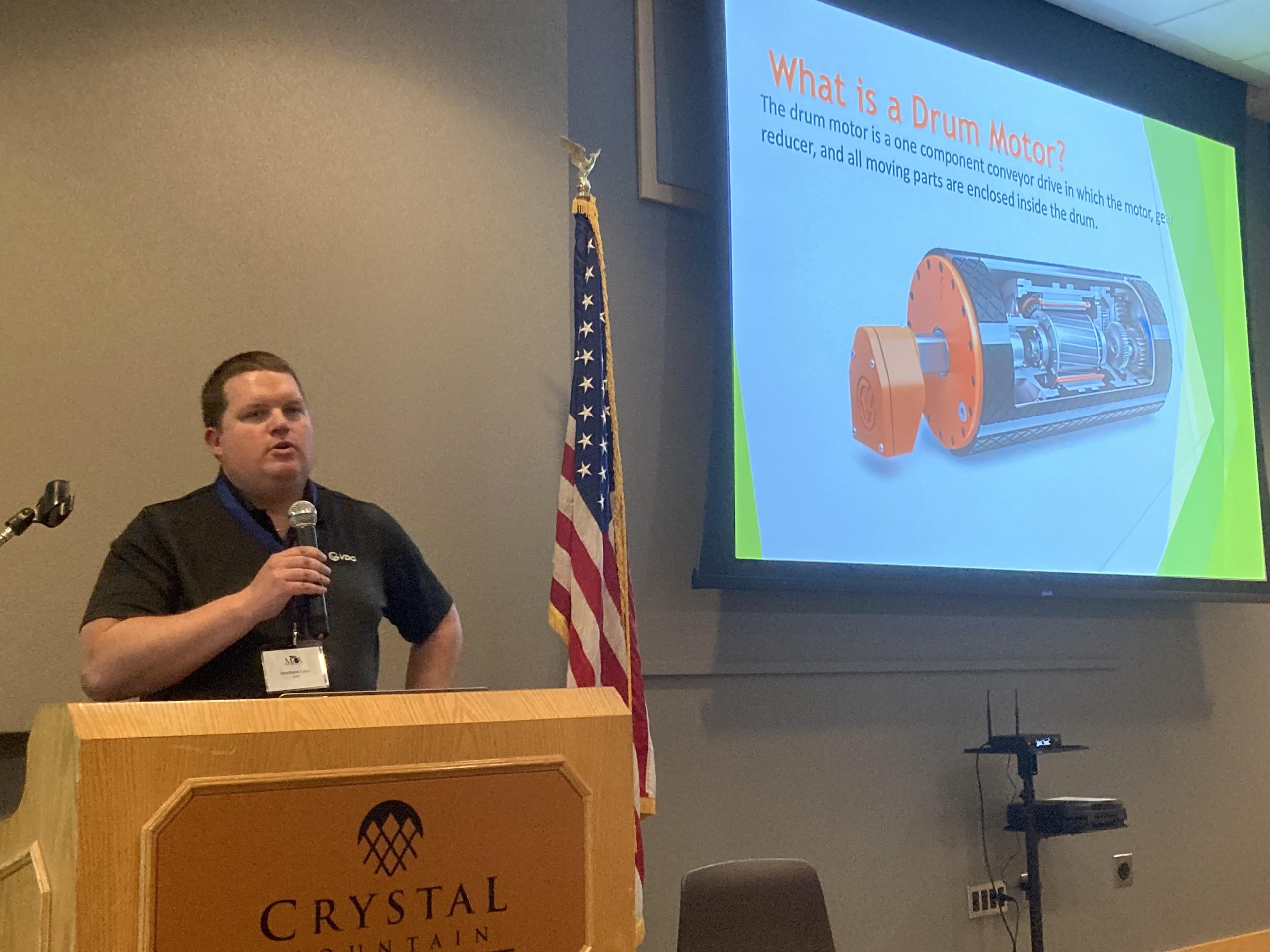 There is a lot of interesting activity going on in Michigan right now that was discussed at the meeting. Michigan Gov. Gretchen Whitmer (D) signed Senate Bill 97 and House Bill 4054 into law. The bills will lower costs for Michiganders by amending the Use Tax Act to exempt from taxation the sale of property, used for production, manufacturing, or recycling of aggregate by the property if the aggregate would be used as an ingredient or component part for construction, maintenance, repair or reconstruction of real property in Michigan.
Michigan lawmakers have introduced legislation that would transfer permitting and oversight of sand and gravel mines from local governments to the state. "Moving permitting to the environmental experts at the state level will allow for a sober look at aggregate minig needs on a statewide basis as Gov. Whitmer continues her effort to 'Fix the Damn Roads.'" Needham stated.
"Look for another Rock Products Road Show in another state very soon," Kuhar added.