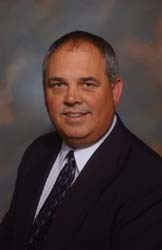 At its Summit & Expo in Las Vegas, the Western Dredging Association (WEDA) awarded Dr. Donald Hayes its 2023 Lifetime Achievement Award in recognition of his lifetime of outstanding work supporting the dredging community and the Western Dredging Association.
As a student at Mississippi State University, Hayes earned a B.S. in Civil Engineering (1981) and then an M.S. in Civil Engineering specializing in Environmental/ Water Resources Engineering (1986), followed by a Ph.D. from Colorado State University (1990) in Civil Engineering (Environmental Engineering/Water Resources Planning and Management). Before and after his Ph.D. studies, he worked at the USACE Waterways Experiment Station.
Dr. Hayes is a Professional Engineer, licensed in Louisiana (#36036), Mississippi (#09728), and Nevada (#021944) and a Board-Certified Environmental Engineer.
In a career that spans some 40 odd years, Dr. Hayes' career has led him from industry – like H.R. Wallingford – to academia, including the universities of Nebraska, Utah, Louisiana, and Nevada, where he educated young up-and-coming engineers and dredgers – and then back to the USACE. He has also been an instructor at Texas A&M's annual short course on dredging since 2003.
In all these years, Dr. Hayes has always found time to be an active member of WEDA and the range of his contributions is enormous. As Tom Cappellino, WEDA's executive director stated, "Don always seems to be available for WEDA."
He has been a member of the WEDA board of directors for at least 20 years, always providing sage and sensible advice on WEDA policy concerns, budgetary matters, technical issues, and future directions. He is an active member of several board of directors' committees and commissions including the Awards Committee, Partnerships Committee, Education Commission, Environmental Commission and Technical Papers Committee. He is also a member of the Environmental Excellence Awards Committee within the Environmental Commission and is active in WEDA's Gulf Coast Chapter.
In addition, Dr. Hayes acts as Editor of the "WEDA Journal of Dredging," as Editor for the WEDA Annual Conference (now Summit) Proceedings and played a key role in the development of Dredging 101 and Dredging 201, which have been enormously successful attracting many participants.
At multiple WEDA Summits and Chapter meetings he has been an instructor for Dredging 101, and at its inaugural presentation last year at the Houston 2022 Summit & Expo, he was the first instructor of the new short course, Dredging 201.
Other contributions to WEDA and the dredging community go far beyond the fact that he has authored papers for the WEDA Conference/Summit for over two decades. His 23-page resume lists the many technical papers, keynote and invited presentations, journal publications, books/book chapters, refereed conference publications, software developed, inventions, conference papers, technical reports, grants and funded projects, list of graduate students completing their doctoral, service projects, expert consulting services, and depositions and testimony given, far too numerous to name by name here.
This is not the first time Dr. Hayes has been honored within WEDA and beyond. His awards include being named as WEDA's 2017 Dredger of the Year; 2017 Fellow, American Society of Civil Engineers; 2016 College of Engineering Distinguished Service Award; the 2010 Outstanding Educator, ASCE Acadiana Branch; Teaching Award, Civil Engineering Department, College of Engineering and Technology Teaching Award, University of Nebraska-Lincoln, 1993; Utah Section, ASCE Outstanding Teaching Recognition, University of Utah, every year from 1994 through 2000, and 2006 Outstanding Educator Award, American Water Resources Association, Utah Section; and 2001 Utah Civil Engineering Educator of the Year.
In addition to being a member of WEDA's Board of Directors, he is a member of the American Academy of Environmental Engineers; American Society of Civil Engineers; Environmental and Water Resources Institute (EWRI) Coastal, Oceans, Ports, and Rivers Institute (COPRI), and the National Society of Professional Engineers (NSPE).
In recognition of his outstanding academic contributions as an engineer and researcher and as a teacher and mentor, as well as his dedication to WEDA in multiple leadership roles, WEDA is pleased to present Dr. Donald F. Hayes with the 2023 WEDA Lifetime Achievement Award.