It was sometime in the late 1970s, but I remember the conversation, even the restaurant, very well. I was in my late 20s, and one of my friends who had migrated to New York after college and found a solid footing in Wall Street investment banking was back in his hometown of New Orleans, where several of our old friends gathered for dinner at what was then the hottest restaurant reservation in town.
My friend sat next to me, and regaled me with the facts of a project that was consuming him and his entire team, as they were undertaking a giant financing for this particular company. They were the license holders from the FCC for a brand-new technology called cellular telephony.
What a dumb idea, I thought; who is going to talk on a phone from their car? Remember, the original units were so large, they had to be mounted permanently in a car; later, the "bag phone" broke new ground and allowed some portability, albeit in a large, bulky package. People want to talk from their desks, I thought, where we could take notes and more importantly, scroll through Rolodexes to find a phone number. Dumb, dumb, dumb, I thought at the time.
Fast Forward. In 1986, I bought a new car and had a cellphone handset installed on the center console lid, with the transmitting equipment mounted in the trunk taking up about a third of the space. We know the rest of the story: bag phones got smaller, prices came down and universal calling became available. That feature alone catapulted cellphone use and killed the long-distance business nationally, bankrupting companies like MCI.
I can tell a similar story about the advent of the Internet. I remember when our computer consultant came to install dial-up in our office sometime in the mid-1990s, and I was fascinated at what the Internet offered. Soon, cellular telephony, the Internet and Wi-Fi blended together to provide us with seamless communication and data on the brilliant handset invented by Steve Jobs.
Wow… is that a long way from the old "While You Were Out" slips that collected on a nail at the reception desk when we came back from lunch.
Here We Go Again. In the next giant advance, a breakthrough as big as cellular phones and the Internet, we sit today right where I was in that restaurant in the late 1970s, watching the promise of our newest breakthrough technology: artificial intelligence, or AI, and it is going to be a blockbuster.
The promise is both mind-bending and scary, and what it holds for our future is unknown today. But we have some hints as AI starts to penetrate new corners of our industry and will be a platform for data-driven extraction in the next decade. Cutting-edge technologies such as AI and machine learning are two technologies that are true gamechangers in a number of industries, and mining is no exception.
To summarize what AI means in a few words, thanks to AI in the mining industry, much more efficient extraction of ores and raw materials is possible, while also helping in the automation of different aspects of mining-related work.
AI, machine learning, and cognitive computing are all technologies that are already starting to support mining companies in determining when, where, and how to mine most efficiently. We will see giant leaps forward in drill data, sample analysis, survey reports, geological data, and so many other areas that offer promises of increased efficiency and fewer errors.
An example that one company has already introduced is an AI platform to help mining companies take diverse types of data coming from different sources in order to improve the mining process. It analyzes geological, topography, geo-mechanical, engineering and mineralogy data, enhancing each stage of the mining process. It allows for the prediction of potential ore reserves and analyzes samples to estimate the specific mineral deposit's total surface area.
To make sure this platform gets better and better, it is equipped with machine learning features so that their predictions and calculations improve over time. Get ready; another technology revolution is here.
July Pulse Index. The trend continues: while the line measuring the latest Pulse Index remains relatively flat as predicted, two new metrics show strength in construction that, if they hold steady, could accelerate the return to growth in our curve. First, this is the second month in a row at a near-1% per month expansion of the Index, which if it continues, could portend a double-digit increase over the next 12 months. Second, I am a big believer in the efficiency of our stock markets and once again, almost all the publicly traded comparables in our industry are touching on 52-week highs. Nothing could make a more profound statement about the faith our markets have in construction generally, and construction materials in particular.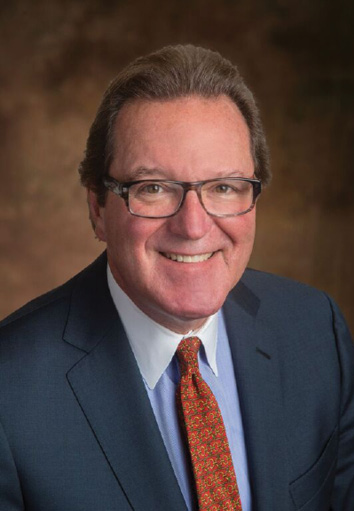 Pierre G. Villere serves as president and senior managing partner of Allen-Villere Partners, an investment banking firm with a national practice in the construction materials industry that specializes in mergers and acquisitions. He has a career spanning almost five decades, and volunteers his time to educate the industry as a regular columnist in publications and through presentations at numerous industry events. Contact Pierre via email at [email protected]. Follow him on Twitter @allenvillere.