How Digital Mines Are Unearthing New Revenue Streams And Sustainable Goals.
By Mark S. Kuhar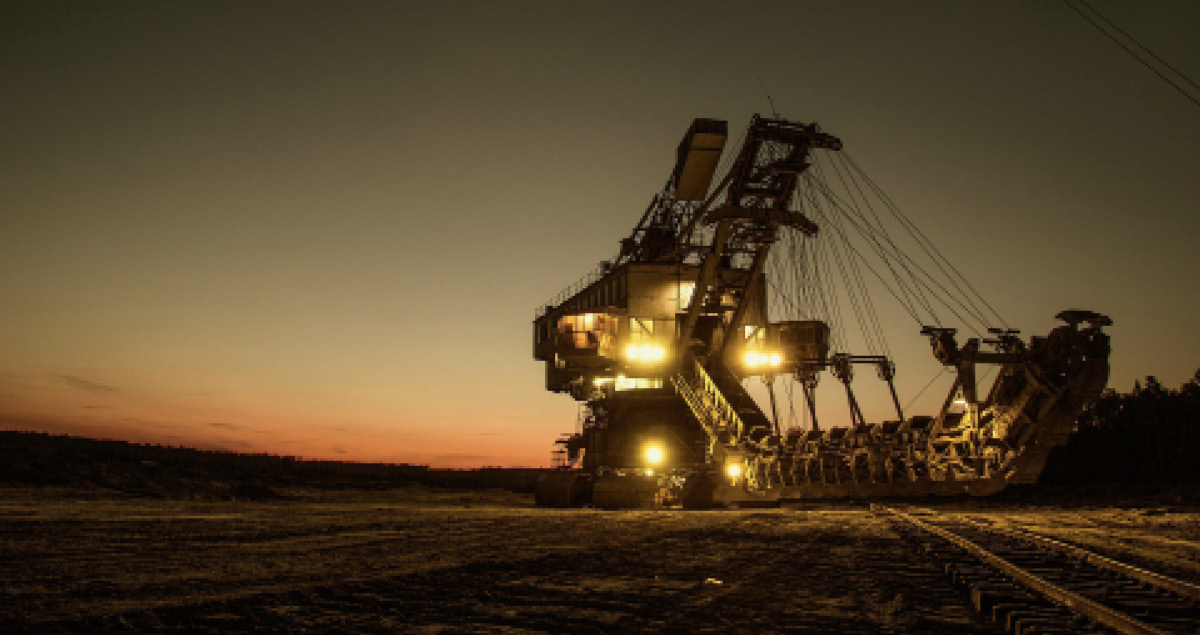 The years of downsizing and cost-cutting have come to an end for the mining industry – global demand has soared, and mining companies and their ecosystem of suppliers have a ripe opportunity to seize the moment.
The key is unlocking this opportunity as quickly as possible. In many cases this will mean some mining organizations need to completely rethink how they use digital tools to address employee, user, and customer experiences.
Becoming a digital mine is just the beginning, and supporting software has a huge role to play in the mining industry's digital transformation journey, said Antony Bourne, senior vice president of Industries, IFS. He explained the four cornerstones of a digital mine – better asset lifecycle management, meeting sustainability goals, real-time project visibility and boosting employee productivity and safety.
While recent years of economic turmoil had a profound impact on the mining industry, the sector has emerged from the other side, and forward-looking organizations are hoping to capitalize on all the recovery period has to offer. Introducing the digital mine – modern cloud technologies and digital tools designed to significantly transform traditional mining operations and practices.
By 2024, 50% of the top mining organizations will utilize cloud-based operational planning and simulation tools, to enable decision support, greater analytics and improved optimization capabilities.
For many, digital transformation is well underway – and it has uncovered a myriad of new trends that have made the need for a sophisticated end-to-end solution, pivotal. Robotics and AI, for example, promise huge growth and while they will enable mines to operate with less human resources, mining organizations will need to stop reliance on publicly available connectivity and establish their own secure networks.
Currently, the mining and minerals sector remains 30% to 40% less digitally mature than comparative industries, so it's a well overdue transformation and one that will benefit from a cloud-based solution capable of supporting the company in four major areas:
Asset Lifecycle Management: when simply buying another asset doesn't cut it. Just like many industries, mining relies on critical infrastructure to keep operations running and profitable but as infrastructure ages, challenges in keeping systems operating efficiently and safely remain. Mining companies face several different challenges when optimizing asset lifecycles; between balancing lifecycle costs and workforce productivity, the sector is also under pressure to keep pace with upcoming regulatory changes and demand. 
When it comes to asset lifecycle management, simply buying new isn't always the most viable, sustainable or cost-effective route. A structured approach to asset healthcare, maintenance, operations and reliability through a modern enterprise asset management (EAM) solution can assist in improving asset performance and that the asset is in an ideal condition. Data-based technology such as IoT and sensors will enable mining organizations to track, monitor and optimize the lifecycle of entire asset lines.
Establishing a comprehensive asset-management program will allow mines to anticipate and address infrastructure issues before they become significant enough to result in major productivity loss or downtime. It can also help detect and remove any data silos hindering growth and collaboration.
Long awaited ESG goals become reality – mines must step up to the job. While often deemed a "villain" for businesses in the context of environmental, social and governance (ESG), the mining industry now has a ripe opportunity to act as a key facilitator for sustainable practices and address global issues in the race to net-zero.
In fact, Canada already leads the charge in North America and worldwide, as a recognized world leading nation in mining and natural resources, the country is committed to developing the minerals sector in clean and sustainable ways, through new and emerging "green" approaches.
On the other side of the border, in the United States, as outlined in the Infrastructure Investimate and Jobs Act, the mining and minerals sector has a crucial role in making sought-after infrastructure and sustainability plans a reality. In fact, the United States requires access to large amounts of raw materials and minerals to make this possible.
For example, silver, nickel and lithium used for electric vehicles and charging stations, and brass and bronze for new infrastructure and underground pipelines. This exponential rise in demand needs modern software to match while keeping sustainability regulations and aging infrastructure in mind.
Enhanced data models and reporting can help mining companies develop measurable and realistic ESG goals. Digitally enabling the mining sector puts the most important company assets on a highly visible network that realizes supply chain efficiencies, ultimately reducing wastage of time and resources and boosting sustainable initiatives. This results in a raft of benefits across supply chain efficiency, extending the lifetime of valuable assets, and allowing a dispersed workforce to easily collaborate.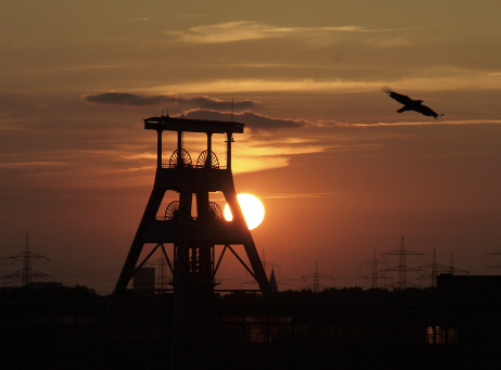 Drilling down on well-planned projects with real-time visibility. For the mining industry, projects are the cornerstone for developing business – regardless of size or complexity, success will depend on how organizations manage these projects. 
By ensuing greater investment in centralized digital infrastructure, mining organizations can close information gaps across supply chains to gain a clear view of all business operations. Through a project-driven solution – where the project is the engine, and budgets and forecasting are considered – high level visibility and transparency are guaranteed, a pivotal attribute when joint ventures, sub-contracting and outsourcing are within the equation.
Using enterprise resource planning (ERP) software makes tracking the progress of a project easier. Mining managers can gain full visibility as to which workers have been distributed, to which project and based on what expertise. When combined with field service management (FSM), the flow of communication throughout a distributed workforce can be kept constant, to ensure priorities are aligned and productivity is high.
As these ways of working become more common, complexities in managing projects increase. It's never been more important for mining companies to leverage digital tools and ERP solutions to handle complex contracts and activity. The benefits of doing so are widespread and will be felt throughout the whole organization – from increased planning abilities and the seamless flow of information for greater collaboration, to cost control through the supply chain and real-time visibility.
Empower and protect employees! You must support the back office too. Naturally, digitization and automation should be top of mind when designing a digital mine strategy but how can it help mining organizations embrace a diverse range of skills and capabilities?
Employees are an integral component to any business, and ensuring their health, safety and wellbeing is of upmost importance when operating complicated and hazardous equipment and machinery in the mine.
An integrated health and safety application enables mines to streamline health and safety processes in the organization in line with the standards specified by regulatory bodies.
A cloud-driven solution can help mining companies gain real insights and the agility to better manage employee lifecycles, from the moment of employment right up to the end. The right enterprise solution will help mining companies challenge, grow and develop employees across the entire business – not only by recruiting new skills, but supporting experienced employees.
For example, an ERP solution will assist HR departments with recruitment, onboarding, training and development alongside managing regulatory requirements such as health and safety, time and attendance, and payroll.
The future of mining is digital – are you on the bandwagon? There's no denying that the mining industry is undergoing a significant transformation. By no means will a digital shift occur overnight, but it's critical mining organizations consider how they can take advantage of this period of recovery and futureproof for what's to come.
Digital solutions will be a key facilitator in maintaining market relevance. Mining organizations that leverage the power of modern enterprise solutions will have a significant advantage compared to others. It will help drive profitability, growth and company development over the next decade and beyond.
Information for this article courtesy of IFS.