Using Technology To Address The Skilled Trades Labor Shortage.
By Annette Kiesewetter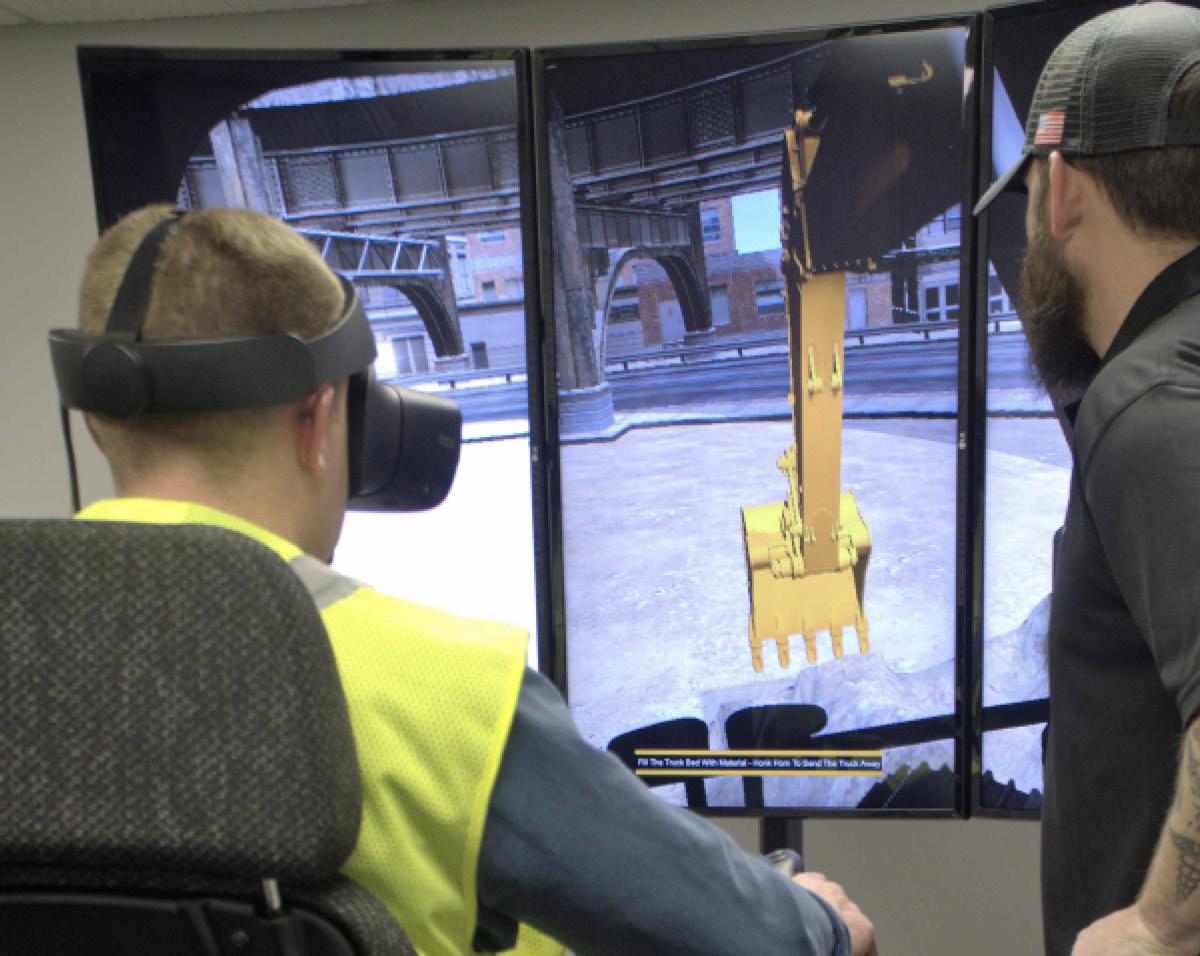 The labor shortage is real and affecting the economy in every direction, from local restaurants to assembly lines to the quarries all over the country. The skilled trades shortage is especially impactful. Is your city or county hoping to expand or fix a road? Not without the skilled trades.
The shortage of skilled trades workers didn't happen overnight. Instead, it was a slow creep since the late 1980s/early 1990s with many factors at play. Today we have companies turning away business because they don't have enough workers. A few factors that led to the shortage:
Elimination of high school classes, leaving youth with little to no exposure to the trades.
Decline in people entering into apprenticeships.
Decline in companies offering apprenticeship opportunities.
Societal message that a college degree is the only path to a good-paying job.
Recession causing some skilled workers to change careers because of reduced hours or job opportunities.
Silver tsunami of workers exiting the workforce in retirement. Taking with them years of knowledge and skills, and leaving gaps.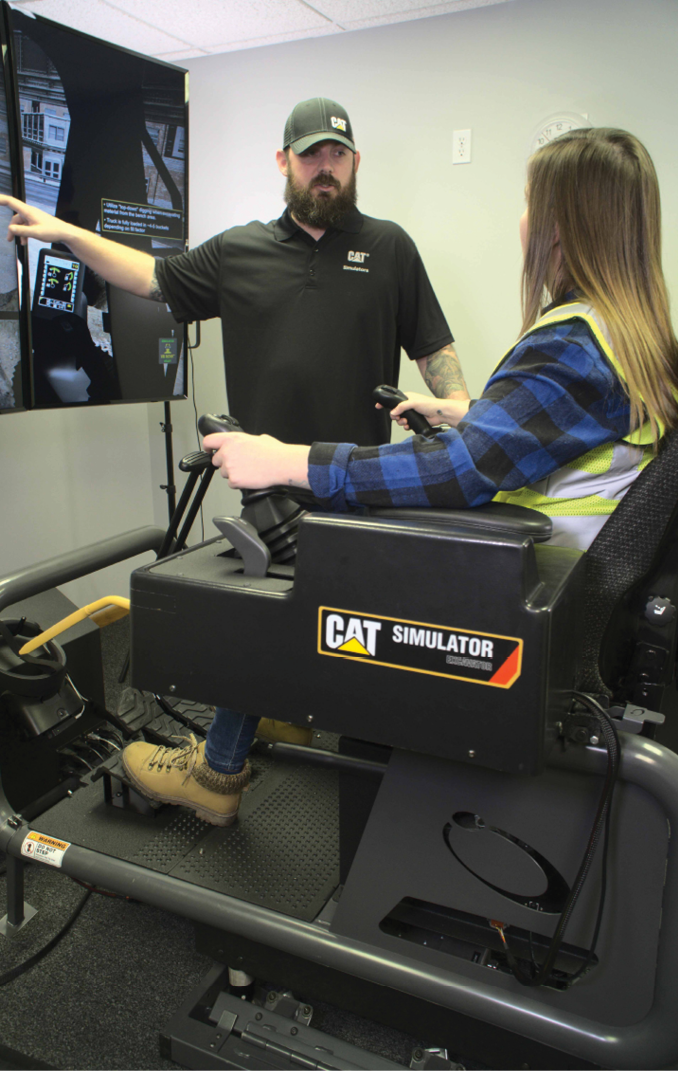 Technology Accelerates Training
A shortage of skilled labor to do the work also means a shortage of instructors to teach how to do the work. In construction alone, Associated Builders and Contractors predicts the need for 650,000 additional workers. Consider the need in mining and agriculture and it begins to look insurmountable for enough workers to fill jobs in the skilled trades.
That's where technology comes into play. Digital learning modules, simulators and virtual reality (VR) can train learners from entry-level to refresher needs. Simulators can get learners 80% of the way with hands-on practice, depending on the type of simulator.
Some simulators equipped with the exact hardware found in the field – like the controls in a loader or excavator – make transitioning to the final training on actual machines a seamless experience. Learners train using the same authentic controls on the simulator as they use in the real machines.
Simulation itself has been around for many years and is now as widely accepted in the trades for training as it is in healthcare and the military. Simulation and VR can train hundreds, even thousands, of learners over a year consistently the same way every time. Modules created with the help of subject-matter experts ensure knowledge is passed along to the next generation of workers accurately.
Learning in the virtual environment first ensures that when accidents happen there are no repercussions other than pressing a restart button.
Removes fear and anxiety of exploring something new.
Learners can train anytime day or night, without dependence on weather or tool/machine availability.
Learners must problem solve during simulation, think through content presented, follow instructions, and make decisions that will lead to a positive outcome.
Gamification engages learners, encouraging more time spent practicing techniques and learning processes. Realtime feedback is built into the software or modules and teaches learners as they go.
Technology can record and report results from learner training. Additionally, it can track and test progress to find out whether a learner has reached competency.
While simulation and VR are often compared to gaming, the development process is far beyond what it takes for a game. Serious gaming – the basis of all simulators and simulation used in training – includes many more aspects. Simulators or simulations include the following as applicable:
Subject-matter experts. Consulted throughout a development project to ensure all techniques and processes are correct.
Step-by-step processes are based on real tools, machines or procedures. A surgical simulator is based on the knowledge of a surgeon who specializes in the type of surgery being simulated. A diesel mechanic wouldn't be consulted for a medical surgery, any more than a medical surgeon would be consulted to explain how to change hydraulics. Processes are viewed and recorded by tech development teams and accurately recreated in a simulation.
Physics are true to reality. The push of a blade against dirt, or a semi-truck load shifting, is based on real-world data. What is felt in the simulator feels like in the real machine.
Motion systems. Some simulators contain a motion base giving the user a realistic experience of what it feels like when a plane, truck or another piece of equipment is moving. These are scarily accurate when built correctly. The user is able to experience braking, for example, and feel the push and pull.
Realistic graphics. The simulated tool or machine looks like the real machine.
Assessments. Learners should be assessed on how well they absorb and/or practice the content.
Building a Workforce
The need for workers is inspiring creative thinking and collaboration among organizations along with the integration of technology.
Businesses are investing in training within their own organizations. They know what they need and are developing their own training programs complete with designated training space, simulators, instructors and curriculum. Hoopaugh Grading Co. (HGC), one of the largest general contractors in North and South Carolina, has trained more than 200 heavy equipment operators in the past two years thanks to its in-house training program utilizing simulators. HGC Academy is located in a 20,000-sq.-ft. facility and can accommodate more than 100 students simultaneously in three large training rooms while rotating on simulators.
Businesses unable to develop their own programs and struggling to hire workers are looking for solutions in their own communities. And communities are rising to the occasion. Colleges and tech centers are becoming a hub for training all types of trade programs. Businesses meet with colleges to outline the type of training/workers they need.
Colleges then create the programs, integrating simulators and/or VR into the curriculum. Students attend the programs, receive degrees or certificates, and are offered jobs by local businesses. Oftentimes, students have job offers before a program is complete.
Some programs are so successful they are being reproduced by other schools.
Schools are adding non-traditional classes by courting mid-career hires with night classes. This isn't a new concept, but the use of technology means training is accelerated.
Supporting turnkey curriculum is available from some simulator companies. Easily integrated into existing programs, or as the foundation of a new program, curriculum can be taught in a remote or classroom setting, with hands-on practice on the simulator.
Technology is portable and schools are outfitting trailers that travel to businesses for onsite training. Welding, painting, heavy equipment and electrical are just a few examples of simulation and VR training for the trades.
High schools are starting to include the trades again as well. A great sign for future youth. The state of Georgia has created a pathway for heavy equipment construction training, using Cat Simulators, SimScholars curriculum and NCCER (National Center for Construction Education and Research) curriculum at the high school level.
Its origins began with a construction company in need of heavy equipment operators. CW Matthews Contracting Co. Inc. started its own training program to fill much-needed operator jobs. Jeremy Whitaker, director of training and recruitment, developed a blended learning program utilizing Cat Simulators heavy equipment systems, SimScholars curriculum, NCCER fundamentals and his own curriculum. Results were compelling at CW Matthews. Operators were getting to the iron faster than traditional training methods.
With collaboration from Whitaker, the Georgia State Highway Contactors Association, Associated General Contractors of Georgia, Construction Ready, and the Georgia Department of Education, a version of the program is now Georgia's high school pathway for heavy equipment construction training. Several schools are a part of the initial rollout. It could become a model program for other states in need of developing a workforce.
Unions have always had programs to teach the trades and are now also training young apprentices with simulation. Simulators are also a part of the International Union of Operating Engineers Training and Education Center in Crosby, Texas.
Both schools and unions are actively trying to introduce the trades to young people as a viable, good-paying career. Simulators and VR are great for that purpose.
Organizations don't have to take actual tools or machines to events that remove the associated dangers and still give students a chance to explore careers in the trades while in the safety of a virtual environment. Often this is by taking a simulator or VR experience to the student at a career fair. Traditional college careers are not for everyone, and the trades offer the opportunity for a good-paying job within a year or two. In a union, apprentices earn while they learn a trade.
Investment and Return
The ROI question is often asked by decision-makers. Whether to choose to work with a union to find apprentices, tap a local community college or build an in-house training program, do the math and the return on investment is significant, especially when the cost of not doing business because of a lack of skilled workers is added.
Reduced need to take tools or machines out of production.
No cost of fuel and fluids when using technology.
No unplanned maintenance because of a mishap when using technology.
Get workers to competency faster.
No travel costs to and from jobsite, or interruption in work at the jobsite for training.
Accept new business or retain current levels of business.
Regardless of the industry or job, training can make a difference in the success of a company. Technology can accelerate training times, ensure consistency of processes, test learner competencies and engage learners longer.
Annette Kiesewetter writes on topics for the construction, mining and agriculture industries. She is the marketing strategist for Simformotion LLC.