In keeping with global efforts to address the adverse impact of climate change, the Buy Clean, Carbon Neutrality, LEED v4 and Net Zero movements have evolved with dizzying speed. This is a good place to note that Rock Products' web portal "Construction Materials Carbon Management," has become a go-to resource for information about these fast-growing efforts.
While the cement industry has been greatly involved in reducing its carbon footprint, we don't hear too much about climate change issues on the aggregates side of the equation.
But here comes a good story, and at Rock Products, we love good stories.
I had the opportunity to work with Michael G. Dickens of Horizon Hill Materials in Fallbrook, Calif., to spotlight the company's Rosemary's Mountain Quarry. While the company does make stone for concrete and asphalt production, its true mission is to produce erosion-control stone. As Dickens states, "the main focus here is the rock that is going to be needed for the climate changes we are experiencing. That is the future."
It is no secret that the West Coast has experienced unpredictable storms and otherwise adverse weather conditions this year. Look no further than the hurricane that battered the lower part of the state in August.
Storms of this magnitude are becoming more and more common and the devastation they bring includes shoreline destruction, deteriorating water channels and material flow changes that wash out roads, break dams and destroy foundations.
California is not content to sit on its hands and repair water infrastructure after the damage. Instead, federal, state, local and private construction projects are actively addressing preventative measures to protect and defend coastal areas and inland water resources. Rosemary's Mountain Quarry is cranking out 3- to 10-ft. rip rap that is now being used to serve that effort.
The company can even produce 20-ft. rock if a project calls for it. Now that's thinking big. Horizon Hill Materials is nothing short of visionary as it anticipates the future marketplace and prepares to meet the needs of a changing world.
Once again, it's the aggregates industry to the rescue.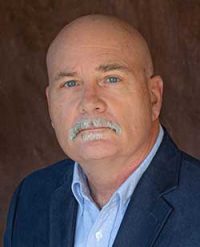 Mark S. Kuhar, editor
[email protected]
(330) 722‐4081
Twitter: @editormarkkuhar