Turner Mining Group recently broke ground on a new three-year mine services contract in South Carolina. The awarding of this multi-year project expands Turner's footprint in the Southeast United States while deepening its partnership with Holcim, a global leader in innovative and sustainable building materials.
Turner's scope of work includes clearing, grubbing, and continuous loading and hauling of overburden to support mining operations as well as mine road recontouring, pit water management, stockpile maintenance and other ancillary mine service activities.  
Paul Moran, chief commercial officer, noted, "We are excited to partner with this client to continuously improve mine safety and productivity. This project also serves as a platform to showcase our ability to swiftly mobilize strong leadership, experienced mining crews, and late model low hour equipment to meet the customers immediate needs. We are committed to implementing 'best practices' in the mining process which will help contribute to the ongoing success of the overall plant operation."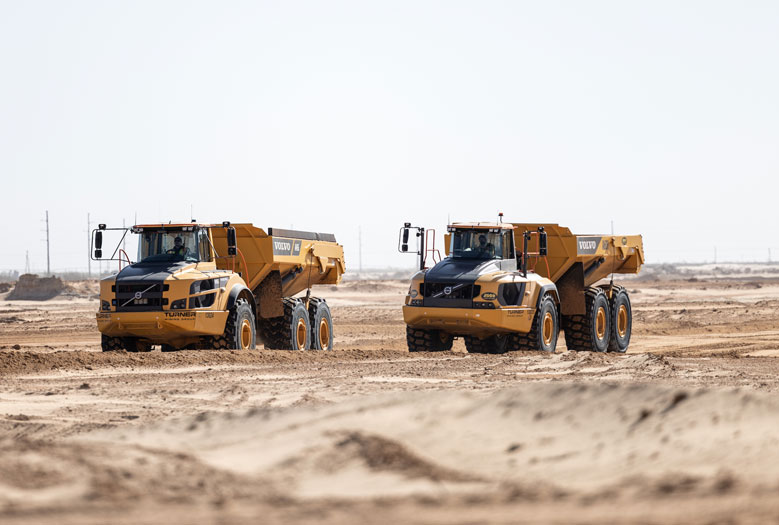 The South Carolina plant where Turner's mine services are taking place is one of the largest cement facilities in the United States, reinforcing its position as a trusted and preferred partner for cement and aggregate industry giants nationwide. 
With Turner's previous experience successfully delivering aggregate mining projects spanning from the East Coast to the West Coast, the company noted that it is confident in its ability to deliver long-term economic value through its mining expertise, dedicated workforce, state-of-the-art equipment and unwavering commitment to exceeding customer expectations.
"We are excited to expand our presence on the East Coast working for a world-class customer," said Keaton Turner, president and CEO of Turner Mining Group. "This strategic partnership and the high-volume, double-shift earthmoving scope of work fits our core competency and growth strategy extremely well. Our team embraces the challenge of mobilizing dozens of people and machines on site quickly to perform critical mining services on short notice. This partnership will further showcase our team's versatility and capabilities in handling diverse mining projects from coast to coast, ranging from copper and gold to aggregates and specialty minerals while building upon our reputation as a top-tier mine services partner nationwide. We look forward to making a positive impact within the local community and contributing to its economic growth through our sustainable mining practices over the next several years."