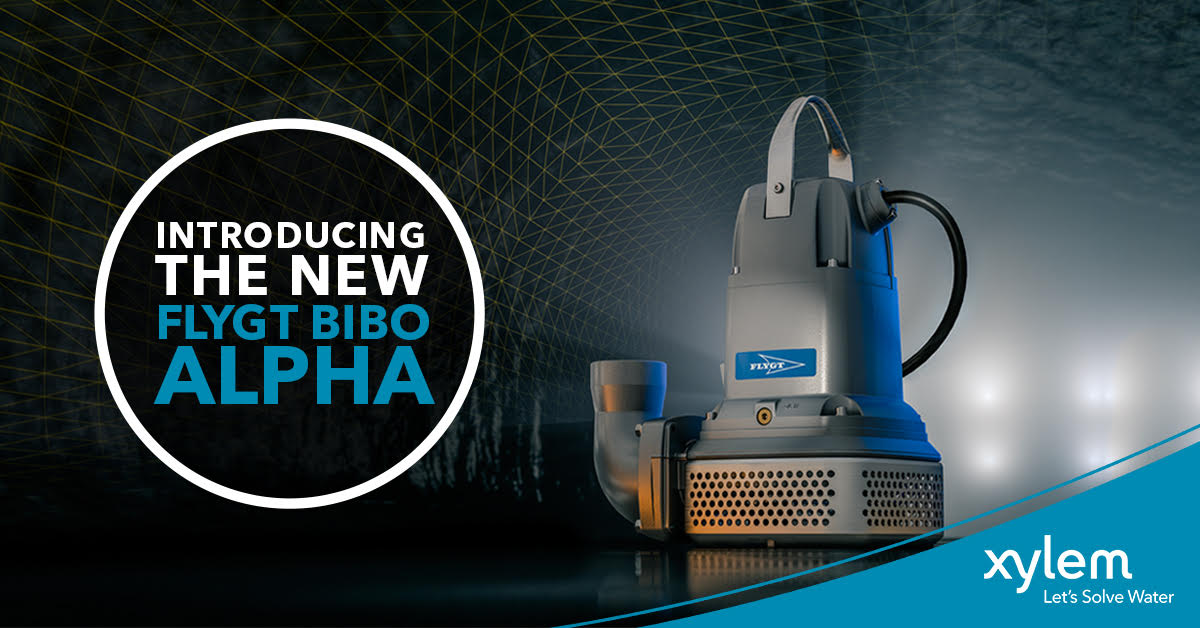 As the latest addition to Xylem's portfolio of smart solutions, Flygt Bibo Alpha is set to revolutionize drainage in mining and construction operations and pioneer the next generation of smart pumps by bringing innovation and new capabilities to traditional dewatering practices.
Utilizing Decision Intelligence, the Flygt Bibo Alpha automatically adapts to its environment and only operates when needed, delivering energy savings of up to 60% compared to traditional dewatering pumps. Operational wear and tear is also reduced by up to 70% as instances of snoring and dry running are minimized. Additionally, due to its unique, compact and stable design, Bibo Alpha breaks the mold of traditional dewatering pumps with 30% fewer components, reducing the amount of inventory needed.
Featuring cutting-edge capabilities, the Flygt Bibo Alpha is designed to run based on the application and operating environment. Adaptive mode is typically used when there is a requirement to maintain a constant low water level in the sump – the pump will never stop running, though it will regulate its speed after inflow. If snoring is detected, the pump will slow down to reduce wear, but when water re-enters the sump the pump will increase its speed until the water level is low again.
The new Flygt Bibo Alpha automatically adapts to the speed and performance in a field instead of a static curve, meaning that the compact 10 hp (8kW) pump can deliver QH-performance that spans the range of a 3hp (2kW) standard pump, right up to a 14hp (10kW) standard pump. As one of the most robust and reliable pumps now on the market, Flygt Bibo Alpha has a life span that is up to four times longer than traditional dewatering pumps.
Now available for purchase in the United States. the Flygt Bibo Alpha has undergone rigorous field testing at the Renström mine in Sweden, one of Europe's deepest mines. After three years of continuous collaboration and testing with mine operator New Boliden, Flygt Bibo Alpha delivered product and repair savings of 40%, and New Boliden was able to reduce the cost of its dewatering processes by almost 30%.