Aug. 16, 2023 – The AVP Pulse Index this month dropped 0.1% month-over-month, while increasing 6.3% year-over-year.  The proprietary AVP Pulse Index – a joint effort between mergers and acquisition advisors Allen-Villere Partners, and Rock Products – illustrates the health of the industry in one single trend line, using relevant data that is updated monthly or quarterly.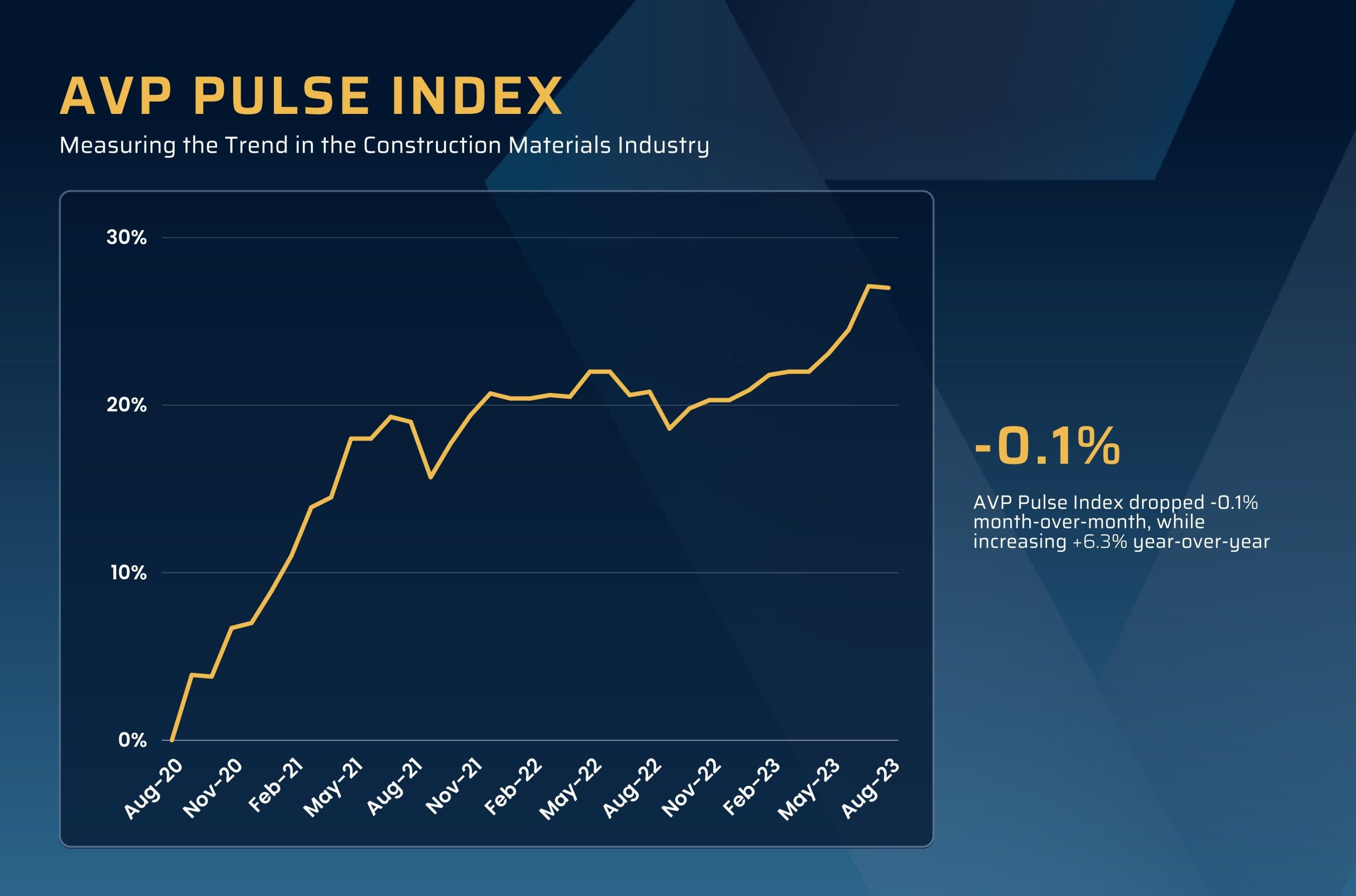 ""The AVP Pulse Index essentially remained steady at a high level this month, backing down ever-so-slightly by 0.1%, but up 6.3% year-over-year, stated Pierre Villere of Allen-Villere partners. "This trend continues to support my thesis that construction will stay steady over the next few quarters as the flow of IIJA funds pushes through the construction economy, coupled with areas such as housing which continue to contribute to overall construction activity. A key driver this month was the Construction Backlog, which is one of the inputs that is calculated in the Pulse Index, as it rose to 9.3 months to the highest since April 2019. As I have stated previously, the very efficient stock markets reflect this positive outlook, as we watch the rise of industry stocks to new 52-week highs each month."
The most recent edition of The Pulse, the quarterly economic report from Allen-Villere Partners and Rock Products, can be viewed here. 
You can sign up to receive The Rock Report, the construction-materials industry's only quarterly economic newsletter here. Anchored by The Pulse, The Rock Report is a one-stop shop aggregating the latest economic stories and markers impacting the construction-materials market.