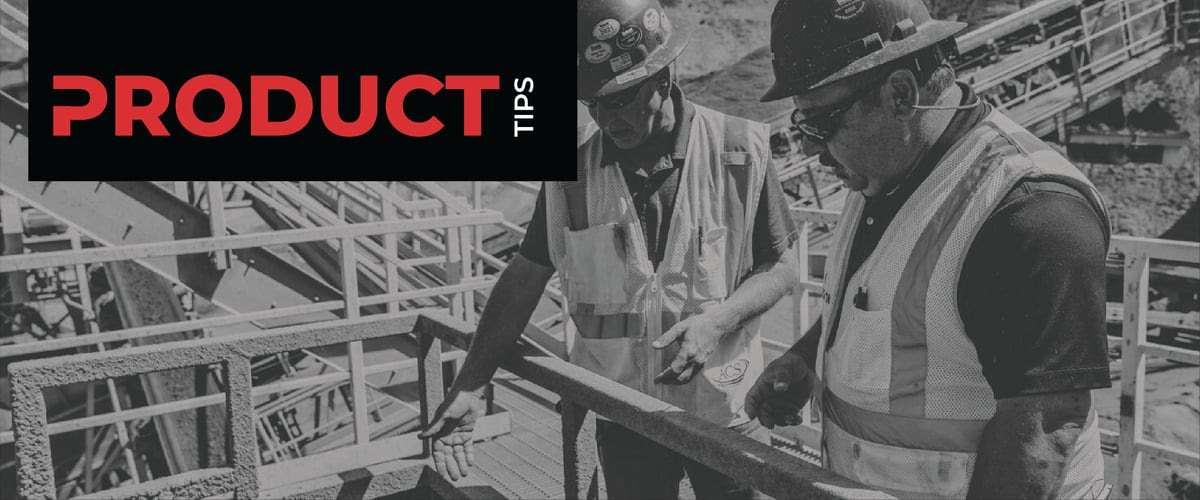 Hanson Aggregates' Southern California facilities were experiencing significant downtime and maintenance issues due to blinding and excessive wear on their wire screen setup.
It can be easy to grow accustomed to what has always been done, but Hanson Aggregates was willing to explore their options when they realized they were spending an average of an hour per day cleaning their screens due to blinding. That's an hour that could be used for production.
Solution
Hanson Aggregates replaced wire screens with Polydeck synthetic screen media, specifically Rubberdex Flexi modular panels. The cost increase of investing in synthetic modular screen decks quickly paid for itself when Hanson was no longer spending time on a daily basis changing out screens.
Results
Reduced maintenance and production costs.
10% increase in plant availability on a daily basis.
Increased production due to maximized open area and more plant run time.
Reduced noise pollution to as low as 75 decibels in some areas.
Added the equivalent of one extra employee per plant due to reduced maintenance and downtime.
Improved safety.
"If a guy climbs onto a screen or down into a screen (to clear it), there is always a chance for a strain or an injured hand. So, if he's only up there once a week, you cut that exposure down," said Gary McCall of Hanson Aggregates.
John Griffin, a Polydeck sales manager with 40 years of experience, makes these recommendations:
Boost your productivity by planning ahead before starting any task involving modular screen media. By ensuring that all necessary tools and materials are on hand, you can maximize your efficiency and reduce downtime.
Prioritize your safety by always wearing the appropriate personal protective equipment (PPE) when working with modular screen media. With the safe and easy-to-install design of modular screen media, you can be confident in your protection and reduce the risk of injury.
Provide regular safety training for workers who install and maintain screen media. This training should cover topics such as lockout/tagout procedures, hazard mitigation, and proper use of tools and equipment. The training should be tailored to the specific type of screen media being worked on and should be kept short and focused to maximize retention.
Polydeck, www.polydeck.com