Vulcan Materials Co. announced results for the quarter ended June 30, reporting total revenues of $2.113 billion versus $1.954 billion in the second quarter of 2022; and a six-month total of $3.762 billion versus $3.495 billion for the same period in 2022.
In the second quarter, aggregates segment gross profit increased 24% to $499 million ($7.87 per ton), and gross profit margin expanded 290 basis points. This improvement resulted from strong pricing growth and improving efficiencies from operating disciplines. Earnings improvement was widespread across the company's footprint.
Aggregates shipments decreased 1% with variations across geographies. Shipment activity in California was particularly strong, following the weather-impacted first quarter. Certain markets in the Southeast benefited from healthy shipment activity to industrial projects.
The pricing environment remains positive across the company's footprint. Freight-adjusted selling prices increased 15%, or $2.44 per ton, as compared to the prior year, with all markets realizing year-over-year improvement.
Consistent with expectations, freight-adjusted unit cash cost of sales increased 8%, or $0.67 per ton, over the prior year. Persistent inflationary pressures for parts and supplies offset the benefit of lower diesel prices.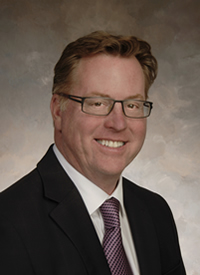 Pricing momentum and solid operational execution drove a 22% improvement in cash gross profit per ton to $9.76 per ton in the second quarter. The company remains focused on compounding improvements in unit profitability throughout the cycle through fixed cost leverage, price growth and operating efficiencies.
Asphalt segment gross profit was $57 million, an increase of $43 million over the prior year's second quarter, and gross profit margin continued to expand.
Concrete segment gross profit was $27 million, and cash gross profit was $47 million in the second quarter.
Calcium segment gross profit was $1.1 million compared to $0.2 million in the prior year's second quarter.
Tom Hill, Vulcan Materials' chairman and chief executive officer, said, "Our earnings growth through the first half of 2023 reflects the compounding benefits of the consistent execution of our strategic disciplines and the strength of our aggregates-led business. Aggregates gross profit margin has expanded 230 basis points, and cash gross profit per ton has improved 23% to $8.98 per ton. Strong sales and operating momentum across our business is expected to carry through the rest of the year. Shipments have benefited from large industrial projects, and residential construction activity has been better than expected. As a result, we now expect to deliver full-year Adjusted EBITDA of $1.9 to $2.0 billion, an increase of $150 million compared to our initial expectations communicated in February."
Regarding the company's full-year outlook for 2023, Hill stated, "We are increasing our full-year earnings expectations to reflect aggregates shipment trends and the earnings momentum in our Asphalt segment. Through the first half of the year, shipments have been in line with the upper end of our original expectations. Private non-residential construction activity has remained healthy and should partially offset declines in residential activity which have been more moderate than anticipated. As a result, we are updating our aggregates volume outlook to reflect shipment levels through the first half. As always, we remain focused on the things we can control, and we are well positioned to navigate shifts in demand and deliver attractive earnings growth in 2023."