Environmental compliance software company Mapistry launched its new Environmental Data Platform (EDP). Specifically designed for industrial and manufacturing facilities, the EDP offers a comprehensive solution for collecting and validating environmental data, conducting calculations and creating reports for regulatory agencies. 
By surfacing insights to leadership in real-time and reducing the reliance on manual data entry, the EDP equips companies with the means to comply with environmental regulations more efficiently than ever before and proactively address issues before they become violations and lawsuits. For companies, this results in substantial cost savings and risk mitigation associated with compliance efforts.
Allie Janoch, CEO of Mapistry, expressed her excitement: "We are proud to introduce our Environmental Data Platform. Our platform addresses record keeping, reporting, and analysis associated with environmental regulations, enabling companies to achieve compliance seamlessly while driving down costs. With this launch, we continue our mission of fueling a sustainable economy by empowering organizations to make intelligent environmental decisions."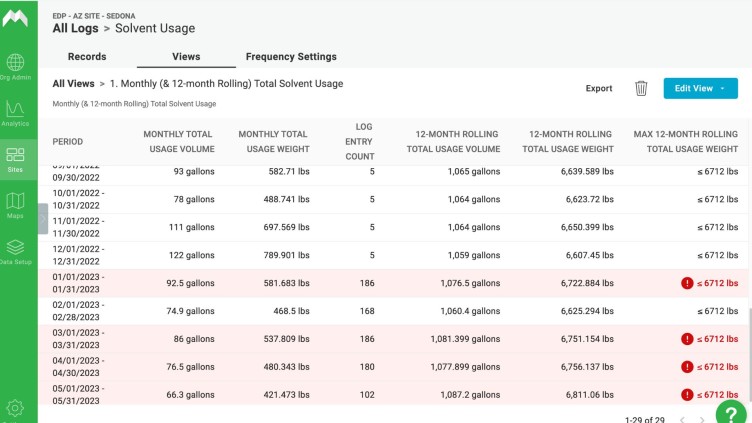 As a cloud-based solution, the EDP provides universal accessibility, allowing companies to manage their environment effortlessly from any location. The platform boasts several unique features, including AI-assisted file upload, which negates the need for pre-defined data templates, a transparent equation format that promotes user understanding and easy verification of calculations, unit awareness for precise reporting, and the capability to validate equations while converting outputs into reportable units. Furthermore, the platform enables real-time emissions level tracking, alerts for missing data, and proactive notifications when trending above compliance thresholds, all contributing to cost savings by streamlining processes and avoiding potential penalties.
Mapistry's unwavering commitment to facilitating environmental compliance shines through the launch of the EDP. With its transformative capabilities, the platform is poised to revolutionize environmental data management for industrial and manufacturing facilities, significantly boosting compliance and sustainability efforts and delivering substantial cost savings.
For more information about the game-changing Environmental Data Platform, please visit Mapistry's official website at http://www.mapistry.com.