Martin Stone Quarries Gives Its Local Education Foundation Its Largest Donation Ever As It Supports STEM Programs And Workforce Development.
By Therese Dunphy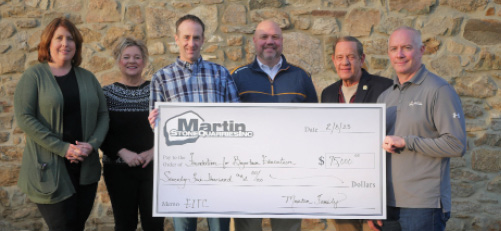 Earlier this year, the Foundation for Boyertown Education recently received a $75,000 donation; its single largest contribution ever. The generous donation came from long-time contributor Bechtelsville, Pa.-based Martin Stone Quarries Inc. It is but one in a series of monies provided to the foundation by the aggregate producer. Since 2016, Martin Stone Quarries has donated more than $200,000 to the foundation.
"During these last few years, it's been good in the aggregates industry, and we just wanted to give more back to the local school district," said Rod Martin, president of Martin Stone Quarries. A lifelong resident of the school district, he has experienced it as a student, parent and member of the board of the district's foundation.
The donation enables the foundation to cover the cost of programs designed to encourage the next generation to pursue science, technology, engineering and math (STEM) pathways.
"Seeing what the Foundation for Boyertown Education does for our students makes it easy to support them. They have a lot of good things going on with their workforce development. In their tech and STEM departments, they have a lot of good projects. We definitely want to be able to help out a little more a more. We figured this year we would step it up a little bit more so they have more to spend," Martin said, noting that his family, including cousins, father, uncles and grandparents all attended the school district. "The members of the Martin Family are proud to stand behind the foundation and the great work they do."
Martin explained that when district programs need support beyond what the district can provide on its own, staff members reach out to the foundation for assistance. "We're definitely glad to do it because the work they're doing in these departments is amazing," Martin said, noting he's particularly impressed with skills the students are developing such as welding and CNC machine operations.
"A lot of it is just about opening the eyes of the students as to what's out there and that they don't have to get a four-year college degree," he explained. "It would be a win-win for the students, as well as hopefully – at some point in the future – for us because we'll have a local source of workers. As with many companies in the industry, we face an aging workforce. So, we've got to start replenishing and bringing in some of the younger folks."
Martin Stone's commitment to the district extends beyond its financial donations; Rod Martin has served on the foundation's board of directors since its inception in 2013. "We were a little late to the party," he said, explaining that other districts in the area have had foundations for a longer period. But, despite its relatively short existence, the foundation has donated more than a million dollars to the district.
"The most exciting thing is just being on the board, seeing the grants come through, and learning what the teachers are looking for and how we can help out," he said. "For the past couple years, not just Covid, but even before that, the district's purse strings have been pretty tight. When we're able to help out and get the things the staff thinks they need to help the kids grow, it's exciting to see it happen."
While operating in a safe and environmentally conscious manner is an important part of being a contributing member of the community, Martin said that aggregates producers need to be an active contributor within their local communities. "We need to make sure that we're giving back so people see not only the good that we do for the local infrastructure and all that, but just good for the community in general," he said. "That way, people view us as a good neighbor, which is what we strive to be all the time. The more people see you as that, the better off you are."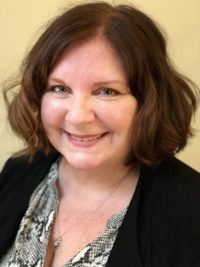 Therese Dunphy has covered the aggregates industry for nearly 30 years, while also serving multiple roles as a public official. As the owner of Stone Age Communications, she provides communications consulting services to help aggregate producers build stronger relationships within the communities they serve. She can be reached at [email protected].