The Last Few Years Have Tested Leaders In Ways They Never Imagined.
By Steve Schumacher
It is very common that people at all levels of organizations get tired, stressed, burnt out and frustrated. These things happen during start-ups, new product rollouts, peak business times and when systems and resources are stretched thin.
Leaders understand that most of these times are temporary and with patience and guidance, things will be back to normal in a reasonable amount of time. Cycles like this are very common and are times when the organization learns to be flexible and use mistakes as learning opportunities.
As we all know, the past few years have been anything but normal, coupled with a lot of uncertainty about "if and when" things will return to normal. The pandemic, associated restrictions and rules have rippled through organizations, families and the entire fabric of our nation. Aggregates producers have struggled with keeping enough people working to meet customers' needs, medical issues have caused a rethinking of policies regarding sick time, family leave, etc. Employee safety has become prominent in both outside and inside jobs.
As much as we wish that employees would leave their personal issues at home, it is nearly impossible to get that to happen. Stress and anxiety caused by events in personal lives carry over to the job, no matter how hard we try to not let it. When our country is mired in a health crisis, there is an automatic concern about transmission between home and the job. In many cases, our job is now at our home, which creates an environment with unexpected surprises and interruptions.
Here are some things to consider when trying to be an effective leader in these trying times:
Self-care. Your greatest intentions of taking care of your people and leading them through these tough times will be of no avail if you do not take care of yourself first. Taking care of your health is always important, but it is vital during these days. Your employees are watching every move you make, whether you like it or not. They will follow your lead regardless of whether or not you walk the talk. If you want your workforce to do the right thing, that initiative starts with you.
Put on your listening hat. Your employees know that you know how to lead in normal times. They know you can build good strategies and decisions. They know you are where you are because of your skills, knowledge, and business sense. When everyone's nerves are frazzled, they need to know that you care about them as people. Take the time to really listen to your employees and their concerns. Oftentimes, people just want to know you are interested, and not necessarily a fix to their issues. Take time each day to walk around with the objective of simply, yet actively, listening.
Show empathy. When talking to your employees, it is important to show empathy for their situations. Empathy does not mean you feel sorry for them, it simply means you can walk in their shoes. These days, it is not much of a stretch to truly understand what the pandemic, lockdowns, financial situations, etc. have done to Americans. Before you explain your perspective on situations, listen fully to what your employees are telling you. Stephen Covey said "seek first to understand, then to be understood."
Be flexible where possible. Even in the toughest of times, your job as a leader is to get quality products and services to customers in a timely manner at a reasonable price. As you get to know your employees and their current tough situations better, you may have the opportunity to provide some flexibility in their work lives. If you choose to do this, keep the big picture in perspective. You need a skilled, motivated, loyal workforce. At the same time, you need to not show favorites. When looking to be flexible with employees, make sure you check with your HR professional on the best course of action.
Consider employees as complete people. When your workforce is exhausted, it carries over to every aspect of their lives. Stress does not just happen at home or at work. It impacts the entire person regardless of where they are. Encourage employees to seek overall balance in their lives. You just cannot expect people to leave today's problems at home. Set the example of life balance by making sure you tune up all aspects of your life.
When your workforce is showing signs of overload and burnout, it is time to focus even more on the human aspects of being a caring leader. Doing this will help your employees get through the tough times.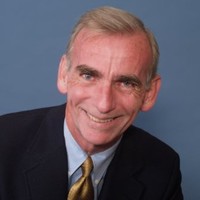 Steve Schumacher is a management consultant, trainer and public speaker with more than 25 years of experience in numerous industries throughout North America, including aggregates operations. He can be reached at [email protected].