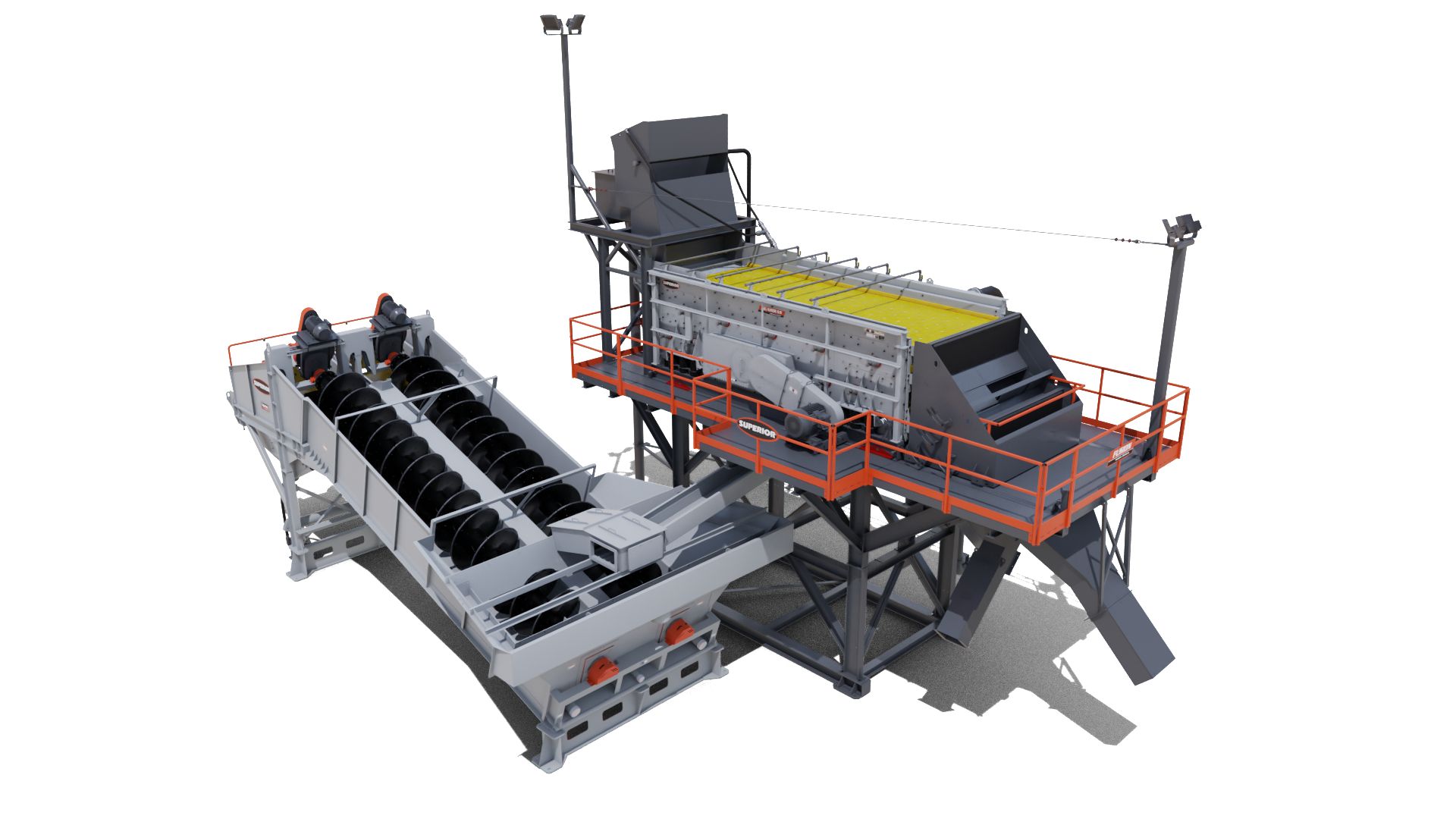 Superior Industries Inc. installed one of its pre-engineered modular plants at ConExpo-Con/Agg. 2023. Known as Fusion Platforms, these customizable crushing, screening and washing platforms are recognized for design scalability, straightforward installations, and improved access for maintenance.
The particular package shown at ConExpo-Con/Agg included an 8 × 20 Guardian Horizontal Wet Screen with an integrated Twin Aggredry Washer, and freshwater distribution supply hub. The plant is capable of producing up to four products. For example, concrete suppliers may use it to produce coarse aggregate, pea gravel, a blended combination of the two, and a C33 sand off the screw.
The wet Guardian Screen includes spray bars on all three decks to wash out dust and convert the sand to a slurry for feeding the sand screw. Superior's patented Aggredry Washer separates any clays, dirts and fines and moves the good sand to an integrated dewatering screen. Sand discharges with a moisture content as low as 8%, making it an instantly salable product.
"Our Fusion Platforms are compact for smaller footprints, offer convenient maintenance features, and integrate seamlessly with Superior's crushing, screening, washing and conveying products," said Product Manager Mark Crooks. "Each configuration can be customized to suit the application, includes plug and play electrical, is scalable to future expansions, and includes plenty of space for maintenance tasks."
The packages are optimized for efficient shipping by road flatbed or ocean container.
Superior Industries, www.superior-ind.com