Hundreds Of Youth Learn About The Impact Of Mining Through An OAIMA-Supported Festival.
By Therese Dunphy
For more than a decade, members of the Ohio Aggregates & Industrial Minerals Association (OAIMA) have participated in the Hug the Earth Festival held in conjunction with the Miami County Park District. Held in April, the most recent festival hosted nearly 2,000 students and 400 teachers and parents.
Thanks to funding from the Ohio Mining and Mineral Education Program, a 501c(3) co-located with OAIMA, nearly 800 of these students participated in rock mining activities and learned about the importance of aggregates.
"This festival offers a unique opportunity to educate thousands of school children, their parents, families, and teachers about the need for aggregates in their daily lives, as well as the economic and social contributions made by our industry," said Pat Jacomet, executive director of OAIMA. "The magnitude of this event requires a tremendous commitment of time, manpower, and materials by many OAIMA members."
While most of the week is open only to participating schools, the week closed with a weekend public event attended by more than 4,400 people, according to Cinda Hanbuch-Pinkerton, public education director for the Miami County Park District.
"The festival continues to grow, and we continue to supply and support it," Jacomet said.
Getting a Hands-On Education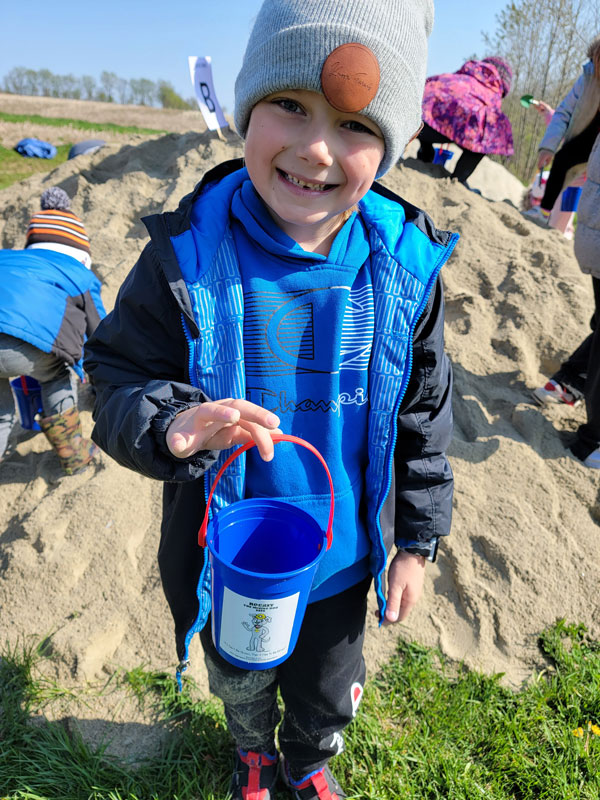 To ensure learning is fun, students participate in a number of hands-on activities. At the "Sand Mine," kids were able to "mine" for aggregates and industrial minerals in a large sand pile. Trilobite and shark's teeth were also mixed into the pile.
"They all love digging in the sand and sieving out their treasures," Jacomet noted. Association members provide materials for rock kits as well as the buckets students use to collect their goodies. After they mine rocks and minerals, students work with OAIMA members and park volunteers to identify each and discuss its use in their daily lives. A display board is on hand to help them match their finds, and an informational brochure is supplied to the students so they can share their newfound knowledge with family and friends, Jacomet explained.
Another interactive game is called "What's Under the Rock?" Through this Power Point activity, Rocksy the Mining Dog serves as the game's host and leads participants down a pathway while giving clues as to what might be found under the rock. Once they guess what's under the rock, students must vote whether it is grown or mined.
Developing a Mascot
Rocksy the Mining Dog is modeled after Jacomet's own pet. Through the association's relationship with SkillsUSA Ohio, an organization focused on developing a skilled workforce through personal, workplace, and technical skills grounded in academics, Jacomet made a presentation to a group of young graphic designers to explain his concept for Rocksy. Several students developed prototypes, and a standout entry was selected for use in OAIMA's educational outreach efforts. Jacomet hopes to eventually have a costume made so that the mascot can interact directly with students.
Generating a Positive Response
Both students and teachers alike enjoy the festival and the activities supported by OAIMA members. Teachers often ask Jacomet about getting additional rock boxes for use in their classrooms. They also ask for copies of the Power Point used in the What's Under the Rock game.
"Your contributions of rocks, fossils, minerals, educational creative program development, and man hours to get it all together is appreciated to the utmost," Hanbuch-Pinkerton wrote to Jacomet. "We couldn't have had the quality event at the Rock Mining station if it wasn't for your OAIMA group. What a great organization you have with such dedication for educating the public on the value of the physical earth below their feet!"
Helping the students make the connection between mining and what they use on a daily basis can be powerful stuff. As they learn everything from roads to toothpaste to computers come from mining, these young students learn how fundamental mining can be to their quality of life.
They also show their appreciation through cards and posters. "Every year, I get a packet of thank-you notes from the kids. It's nice to get in there early and get them excited about mining," Jacomet said. "All those connections continue to grow and grow and grow over time."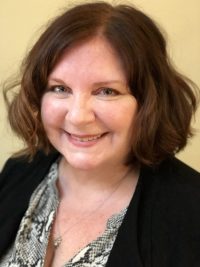 Therese Dunphy has covered the aggregates industry for nearly 30 years, while also serving multiple roles as a public official. As the owner of Stone Age Communications, she provides communications consulting services to help aggregate producers build stronger relationships within the communities they serve. She can be reached at [email protected]