Cheryl Ann Suzio, 66, died on Tuesday, Aug. 17, surrounded by her loving family at Yale New Haven Hospital after a battle with cancer. She was the vice president of safety and health at Suzio-York Hill Companies.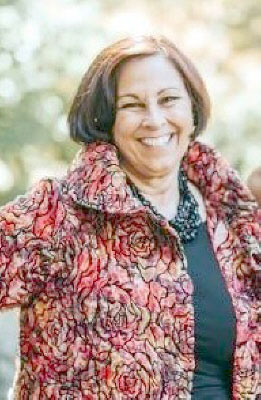 "From her time as a special education teacher to her service on numerous boards, Mrs. Suzio dedicated her life to others. She was a tireless advocate for the aggregates industry and deeply invested in the work done here at the National Stone, Sand & Gravel Association," the association said in a statement.
Born in Meriden, Conn., on Feb. 28, 1955, she was the daughter of the late Leonardo C. and Henrietta Suzio. Cheryl had resided in Meriden for most of her life, except while she taught special education in Maine, a profession, and a place she loved dearly. She graduated from St. Paul Catholic High School, Springfield College and Lesley College where she earned her master's degree.
She loved the beach, sailing and traveling to miniature shows, a hobby she cherished. Cheryl served on the board of the Springfield College Alumni Association, the John J. Nerden Camp, volunteering there at a young age, along with numerous other civic and industry associations from which she earned many honors.
Cheryl is survived by her sister, Linda Munson (Robert) and her three brothers, Leonardo H. Suzio (John Hansen), Scott P. Suzio (Donna Plunske) and Ric Suzio (Lisa). She is also survived by several nieces, nephews, cousins, her great-niece, three aunts and her uncle. Cheryl was predeceased by her brother, Steven J. Suzio.
Her family will receive relatives and friends on Sunday, Aug. 22, from 4 to 7 p.m. at the John J. Ferry & Sons Funeral Home, 88 East Main Street, Meriden. A Mass of Christian Burial will be held on Monday, Aug. 23 at 11 a.m. at Our Lady Queen of Angels Parish, Mount Carmel Campus, 109 Goodwill Ave., Meriden. Everyone is asked to meet at church. Masks will be required in the church and at the funeral home. 
Burial is in Sacred Heart Cemetery. In lieu of flowers, contributions may be made in her memory to John J. Nerden Camp, P.O. Box 2617, Meriden, CT 06451 or the Steven J. Suzio Memorial Scholarship Fund, P.O. Box 748, Meriden, CT 06450. For online condolences, please visit jferryfh.com.