Through Numerous Events, Martin Marietta's Cumming Quarry Brings The Community Behind The Berm To Learn About Its Operation.
by Therese Dunphy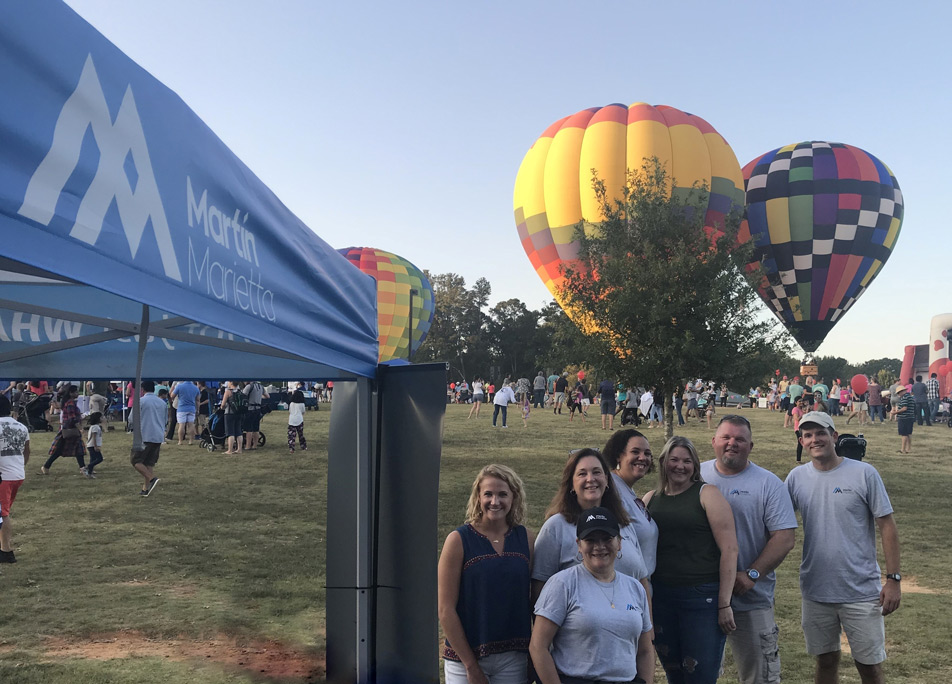 Good Neighbor: Martin Marietta.
Operation: Cumming Quarry, Cumming, Ga.
Volunteer Hours: 834 hours of employee outreach.
Community Impacts: 13,673 residents via 26 events, donations, and earned media hits.
---
Achieving world-class results in community outreach is the result of a focus on sustainability that begins at the top but is embraced on all levels. "We're very aware that we're taking one of earth's resources and turning it into a building product that helps create infrastructure, helps the communities around us transfer goods and build buildings, and helps to lead the economy," said Matt Waligora, production manager of Martin Marietta's Cumming Quarry, which recently won a National Stone, Sand & Gravel Association Platinum Community Relations Award.
"We realize that if we don't embrace sustainability, we're going to be challenged to operate in communities in and around urban growth areas," he added. "That involves supporting our communities, producing rock sustainably and safely, and ensuring we have work-life balance for our employees. All that, wrapped up together, is what I think of as sustainability and the importance it has to our community."
Creating an Annual Impact
One way the operation supports its community is through the many opportunities it creates for people to come behind the berm and learn about both the need for aggregates and the science behind aggregate production.
"We hold quite a few community events," noted Brent White, plant manager, explaining that one of the largest is its Boulder Dash. For a decade, the operation has sponsored the 5K/10K run in and around the operation. The event is quite popular. In 2019, it drew approximately 1,300 runners.
The operation teams up with a local hospital to plan the event, with proceeds going to a group selected by the Forsythe County Council. Recent beneficiaries include the American Heart Association and the Forsythe County Parks Foundation.

On race day, the event ends in the quarry, where the operation provides information about the operation, food, and live music for attendees. Local businesses also set up tents and provide information, creating a "support local" atmosphere.
Bringing Neighbors Behind the Berm
Twice a year, the operation hosts community nights where it discusses upcoming mining activities with neighbors and answers questions and concerns. As an urban quarry, such dialogue is particularly useful.
"If you were to look at a Google Earth image of the Cumming Quarry, we have neighbors positioned less than a quarter mile as the crow flies from our blasting and processing equipment," Waligora said. "We treat these residential communities around our quarry with the utmost respect. That allows us to open our doors, have a candid conversation, and create transparency into what we're doing. It also provides the community with an opportunity to ask questions and tell us what is important to them."
Educating the community about the industry begins early. Elementary and high school students visit the operation throughout the year. "Elementary students are at the age where they find rocks and big equipment cool," Waligora said. "From a high school perspective, they're learning about geology and earth sciences, so quarry visits provide a unique opportunity to see the application first-hand of what they are learning about in the classroom."
Adapting to a Different Environment
While the coronavirus pandemic has halted many traditional outreach efforts, the operation has been able to pivot its activities to a more donation-based response. "We're just taking a different approach," Waligora said. "We've tried to donate goods as opposed to having folks come on site. A lot of that was driven by the group, whether it was a school or Boy Scout Group, or local council group." One of its big donations was to No Longer Bound, a halfway house for men.
Site beautification and working on road patterns was another way the operation worked to positively impact the community. The quarry transports 100% of its product via truck, with most going to local infrastructure and commercial projects.
"We're inherently in the community, so I think it's important to support the community," Waligora said. "It's important to us to be the best neighbors that we're able to be."
---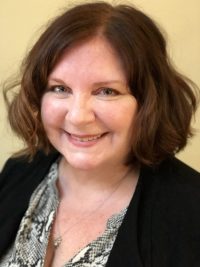 Therese Dunphy has covered the aggregates industry for nearly 30 years, while also serving multiple roles as a public official. As the owner of Stone Age Communications, she provides communications consulting services to help aggregate producers build stronger relationships within the communities they serve. She can be reached at [email protected].