Donaldson Blue air filters with Ultra-Web fine fiber technology protect engines by providing better initial and overall efficiency compared to conventional cellulose media. "We invented air filters for heavy-duty diesel engines more than 100 years ago and were the first to develop nanofiber air filter media for diesel engines more than 20 years ago. Today, we continue to innovate with Ultra-Web HD, built specifically to perform better in heavy-dust environments," the company stated.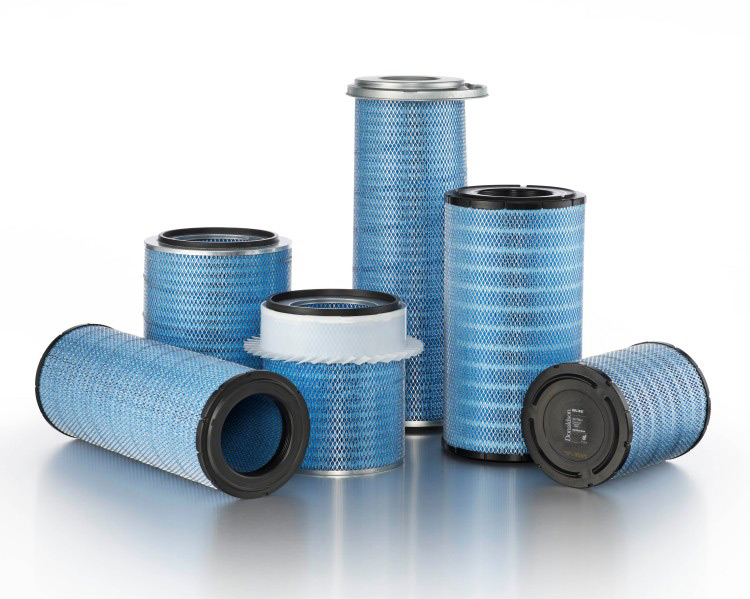 Available Media Types:
Ultra-Web fine fiber technology
Engineered to perform in extreme temperature and humidity conditions, unlike ordinary nanofibers.
Proven in the real world – used in diesel engines for nearly two decades.
On-highway trucks are guaranteed to go twice the distance compared to standard cellulose filters.
Ultra-Web HD ultra-fine fiber technology
Designed specifically for heavy-duty, heavy-dust environments like mining.
Provides greater efficiency than previous generation nanofibers.
Provides the best protection for high-dust applications.
Benefits:
Longer engine life – Donaldson Blue air filters provide better engine protection by allowing much less contaminant to pass through than cellulose air filters.
Longer filter life – Smaller interfiber spaces of Ultra-Web fine fiber technology hold more submicron contaminant than conventional filters with cellulose media, delivering longer filter life.
Applications:
On-road trucks.
Off-road trucks and equipment.
Donaldson, www.donaldson.com