Using PowerPoint In Online Meetings Is Now More The Rule Vs. The Exception.
By Steve Schumacher
With many meetings, presentations and training being done virtually these days, the rules around effective presentations have changed fairly dramatically. Rather than a focus on body language and physical presence, the focus becomes how to maximize the impact the presenter can have from a virtual box on a computer screen.
From a presenter standpoint, you no longer have a complete view of the room and each audience member. You cannot see the small behavioral signs that someone has a question or a comment. You cannot do in-person pairs to practice the new skills.
A great deal of the effectiveness of a presentation is tied to audience engagement. Engagement is very difficult to measure and monitor in virtual presentations. As a leader who gives presentations, try not to be overly concerned about what you no longer have available. Focus instead of what tools you have available and make the best of them.
Practice, practice, practice. As a leader, or a presenter who is trying to establish credibility, giving a virtual presentation is a great opportunity to show off a bit. Few of us have a lot of experience at handling all the electronic tools associated with Zoom, WebEx, Skype, etc. You want your presentation to come off flawlessly.
You want the audience to be listening, watching, and paying close attention to what you have to tell them. You do not want them laughing under their breath at your struggles with getting the electronics to work properly. Partner up with someone you know and trust their opinion. Do a couple dry runs with that person and have them give you as much feedback as possible.
Follow the rules of color, spacing, and font size and type. You can Google rules regarding how to create effective PowerPoint slides. Keep in mind that in virtual presentations, the audience will look at your slides even more closely than they tend to when in person.
So, try not to overload the slides with too much clutter, be direct and right to the point with the words you put on the slide. Typos stand out more than usual when people look at slides on their computer. Formulating slides so they can be seen from the back of the room is no longer an issue because everyone will see them from the same perspective.
Tell stories. When coursing through virtual PowerPoint slides, you run the risk of the audience getting incredibly bored and not being engaged. You run the same risk with in-person presentations if you resort to simply reading your slides. Do your best to use appropriate humor to lighten the mood.
The key component in keeping people engaged is telling stories that flesh out the details you put on the slides. A good rule of thumb is to make a point – give an example – tell a story. When you structure your presentation using that formula, the probability is high that the audience will remember the key points you are trying to make.
Include participation in your presentation structure. Getting people to participate in any kind of meeting is always a challenge. When you are making a virtual presentation, the people who are online with you have a lot of distractions. They can mute their microphone and shut off their video, which makes it hard to see and hear if they are engaged.
At the beginning of your presentation make it a ground rule that everyone keep their video on and unmute their microphones when requested. Have some prepared questions and distribute them to attendees in advance of the virtual meeting. Tell everyone, in advance, that participation is requested and you will leave plenty of time for Q&A. People that actively participate should receive a thank you email from you after the presentation, with their boss copied.
Ask for feedback. Most people will not voluntarily provide feedback for you. Send a short request for feedback to all presentation participants with two or three short open-ended questions.
Do your homework before you present to others online. You will do well if you maximize the tools you have available.
---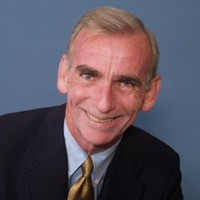 Steve Schumacher is a management consultant, trainer and public speaker with more than 25 years of experience in numerous industries throughout North America, including aggregates operations. He can be reached at [email protected]