AIS Construction Equipment Co., a long-standing Superior Industries distributor in Michigan, has dramatically increased local stock of its conveyor idlers, pulleys, scrapers and accessories. With the expansion, AIS Construction Equipment is Michigan's largest and ONLY locally-owned conveyor parts supplier.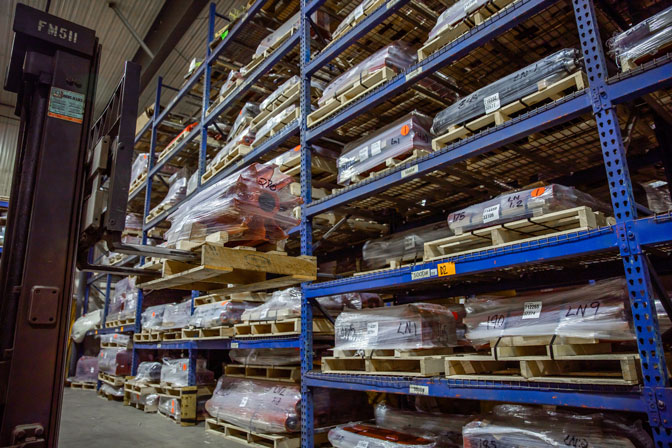 "We value the unmatched local expertise and commitment to customers that AIS Construction Equipment brings to the aggregates industry," said Mike McFerren, Superior's conveyor components sales manager. "Their substantial, in-state inventory for conveyor idlers, pulleys, scrapers, and accessories positions them as a key partner for producers in Michigan."
Inventory includes a significant number of conveyor pulleys, which can be loaded aboard one of the company's 53-ft. "Parts Express" semis and hauled out within 24 hours from any of its six locations. Additionally, the distributor stocks the highest-performing, longest-lasting conveyor idler available in the industry, said Superior. A huge selection of CEMA-rated idlers on their shelves are equipped with Titanium Idler Bearing Seals, which meaningfully extend the service life of idlers.