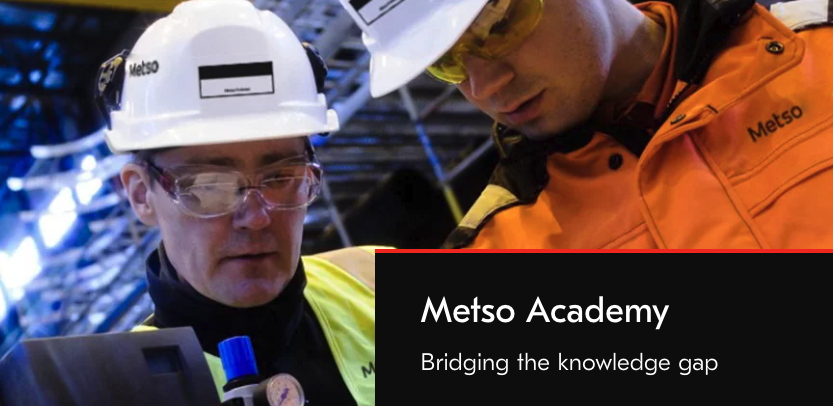 Metso is expanding its service center in Mesa, Ariz., to support the growing needs of mining customers, primarily in the copper segment, which plays a crucial role in supporting a responsible energy transition. In addition to expanding its service and repair capabilities, a cutting-edge training center will be built to continue to improve competence development in the region.
"We are proud to be able to further demonstrate our dedication to customer success, supporting the production of Critical Minerals. This investment will provide great benefit to the Southwest United States and beyond, with comprehensive and reliable services. Our expanded facilities in Mesa will allow access to unmatched OEM-quality repairs and refurbishments, and the new advanced Metso Training Center will help ensure that the next generation of miners are well-equipped," said Giuseppe Campanelli, president, North and Central America, Metso.
With further investments in the Mesa Service Center, Metso will optimize safety, sustainability and broaden its service capabilities. The expansion will increase the repair shop area by nearly 60% and add new high-capacity cranes, CNC machines, welding and assembly stations. 

This will increase the capacity and capability to perform heavy equipment repairs and service a wider range of equipment, spanning process steps such as crushing, screening, grinding, HPGRs, filtration, flotation,and pumps, among others.
"Metso is proud to invest and support this sustainable journey as increased repair capabilities have a direct positive impact on the circular economy. Skilled people are a core asset as well, and the new Metso Training Center at Mesa will add value to the industry," said Annami Toukoniitty, senior vice president, Professional Services, Metso.
Aligned with customer demand, this is the second expansion of the Mesa Service Center since its opening in 2015. Numerous upgrades to the facility to improve energy efficiency are also being implemented. In addition to the Service Center, since 2021, the Phoenix region is also home to one of Metso's largest warehouse operations globally.
Within the same property, an advanced and fully-equipped training center will also be built, to bridge the knowledge gap between people, equipment and operational goals. The center will support multiple ways of learning, outfitted with state-of-the-art simulators and digital training assets, in addition to classroom and hands-on learning areas. Comprehensive and tailored training programs will be designed and offered to support mining professionals' technical knowledge, at the part, equipment, and plant level.
Metso has an extensive service center network with more than 3,000 field services professionals, technical support,and more than 40 service centers on six continents. Metso has a services certification program and has been investing in its people and service center network to continuously improve its customer service capabilities. In April 2023, the company announced an investment to expand its service centers in Chile and Peru. Metso is also constructing a major service center in Karratha, Western Australia to open in March 2024.