The Bruce W. Woolpert Algebra Academy Honors Its Namesake's Mission To Foster Math Skills In Its Local Community.
In 2010, Bruce Woolpert, then president and CEO of Watsonville, Calif.-based Graniterock, became intrigued by a program Professor Hongde Hu ran at California State University Monterey Bay. The boot-camp style program was for incoming freshmen to provide a jumpstart in their math skills. Woolpert wanted to create a similar program for local students.
"Bruce had a lot of talents, but math was what he loved," said his wife, Rose Ann Woolpert. "Bruce loved to teach, and education was extremely important to him."
Bruce partnered with Hu and offered an advanced math program to students at Rolling Hills Middle School, located near Graniterock's corporate headquarters, over winter break that year. More than a decade later, the Bruce W. Woolpert Algebra Academy has expanded to 14 schools and has served more than 1,100 students.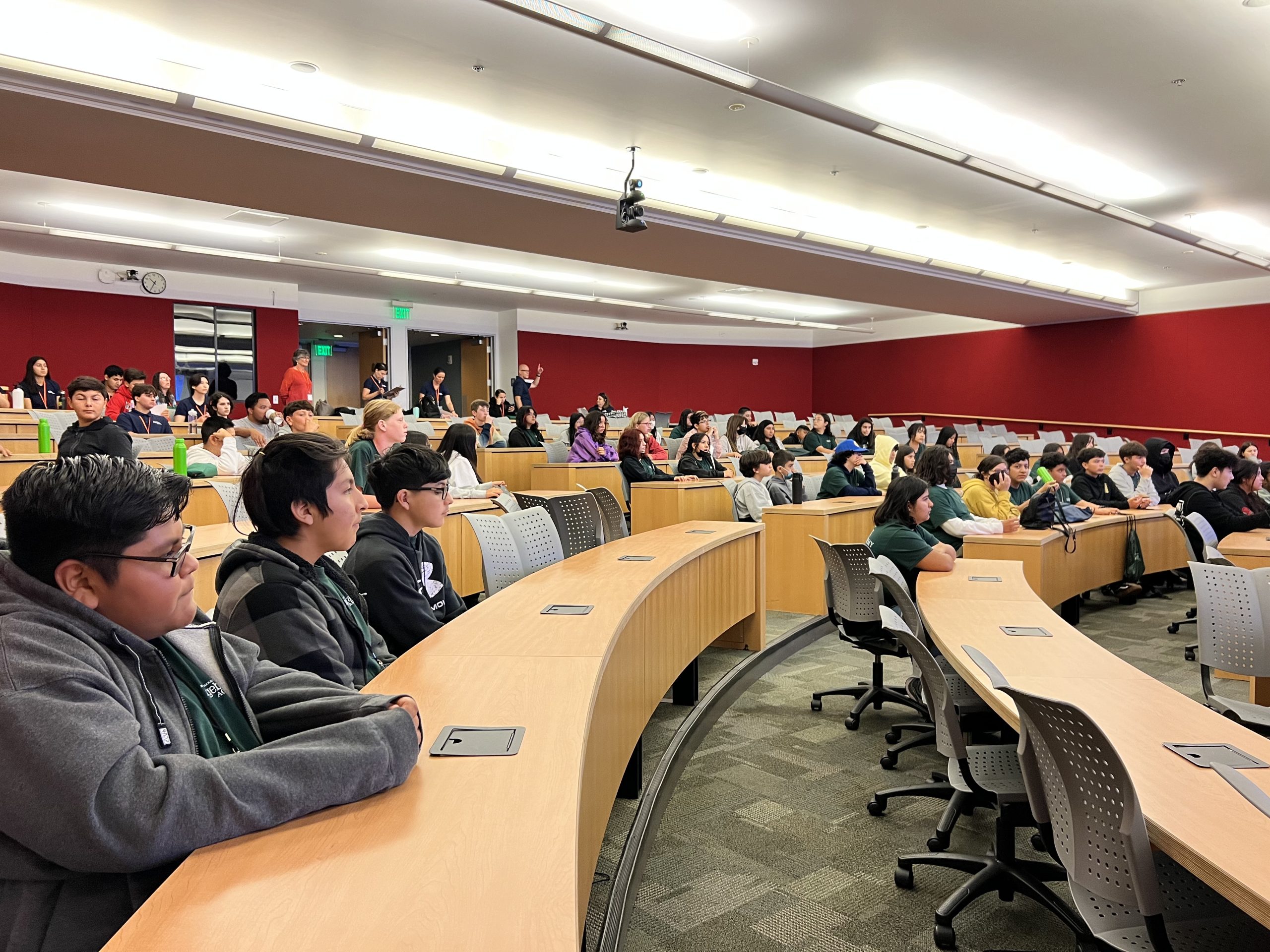 Creating the Foundation
"Bruce just was so enthusiastic about this program," Rose Ann said. "He loved having the kids come to Graniterock. It was their energy and their vibe. He would come home and say, 'Oh my God, this is wonderful!'"
After Bruce's death in 2012, Rose Ann considered how to best honor his memory. "He was so full of life, so full of energy," she said. "It made no sense to me to name a building after him. It just wasn't Bruce, who was such a vital living person. We needed something like that for him, so we decided to keep this algebra academy going in his name."
A foundation was established to privately fund the academy, and executive director Christy Sessions was hired to lead it. Cal State continues to work with the foundation on its program and curriculum, as does the University of California, Santa Cruz. Driscoll's, a Watsonville-based berry business, also works with the foundation and hosts an academy session. In a typical year, 80 to 90 students attend the weeklong academy in the summer shortly before beginning 8th grade.
Investing in the Community
The goal of the algebra academy is to challenge local students and give them additional opportunities for enrichment.
"Bruce wanted them to be able to be successful in high school and college and to be able to come back after they graduate and work for local companies," Sessions said. "He was investing in the schools locally to be able to grow the business and to improve the community."
Working with local 7th grade teachers, students with high math aptitude are identified and invited to participate in the algebra academy. Each August, they spend the majority of a week at either Graniterock or Driscoll's in a classroom setting. University professors, teaching assistants, local middle school math teachers, and high school mentors (all of whom are academy alumni) work with the students. They participate in games or team-building activities, and take a field trip to CSUMB. They also have the opportunity to talk to employees at the host businesses, learn how they use math in their everyday lives, and discover career opportunities they may not have known about.
"It's a challenging, rigorous program," Sessions said, adding that the ratio of adults to students is approximately 1:4. "That just does not happen in the regular public-school classroom," she said. "It's just not possible."
After each session, the foundation evaluates the impact of its curriculum and tweaks it as needed. The overall impact of the algebra academy? An impressive 24% improvement in scores among an already high-achieving student pool.
Expanding the Academy's Impact
In addition to the algebra academy, the foundation has taken students on field trips during the school year and supports on-site math clubs. "We have some schools that are very involved," Sessions said. "The algebra academy kids are sort of the heart of the math club they have on site, and some of those schools will then go on to create math festivals."
"The schools and districts are incredibly proud to be participating in our program," noted Shanna Crigger, Graniterock's director of communications. "They're always trying to get every possible student that they can through it because the teachers see a trickle-down effect from this program."
For a math aficionado such as Bruce Woolpert, the exponential impact of his legacy is a fitting one indeed.
Therese Dunphy has covered the aggregates industry for nearly 30 years, while also serving multiple roles as a public official. As the owner of Stone Age Communications, she provides communications consulting services to help aggregate producers build stronger relationships within the communities they serve. She can be reached at [email protected] participating in the Bruce W. Woolpert Algebra Academy attend a weeklong seminar at either Graniterock or Driscoll's and receive intensive enrichment in math before they begin 8th grade.