For 100 years, Luck Companies has been giving back to the communities where it has operated over the course of a century. The company's associates also share their time and talent throughout the year with nonprofit organizations in localities from Virginia to Georgia.
As part of the centennial celebration in 2023, Luck Companies and the Luck Foundation created a unique Gift of Giving campaign that provided associates with an unparalleled opportunity to give back in a very special and personal way: Every associate throughout the company's footprint could designate a nonprofit of their choosing to receive a $1,000 donation from the Luck Foundation in his or her name. The Gift of Giving campaign ran for one month and had 100% participation and a total of $1 million was given to over 600 unique 501c3 organizations across 36 states.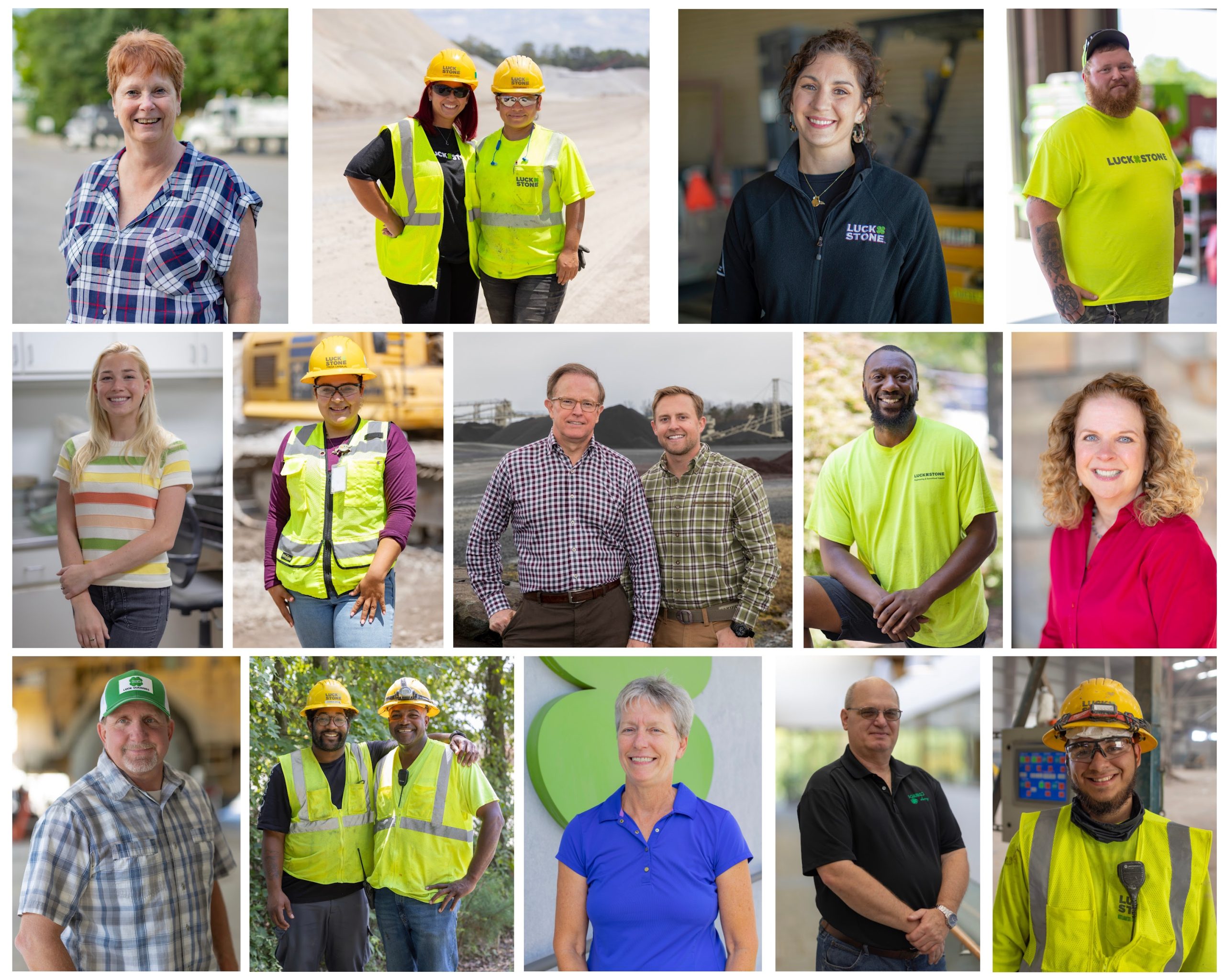 "This mission-aligned campaign was an incredibly important pillar of our 100th anniversary program," said Charlie Luck, President and CEO of Luck Companies. "In addition to expanding the reach of our annual giving, we wanted to offer associates the opportunity to follow their hearts and their passions, perhaps in a way they haven't ever done before. We encouraged them to talk with family and friends about the organizations to support, to think deeply about their values, and to align their decision with those values."
Recipients of the generous $1,000 donations represented a vast spectrum of organizations established to help individuals, families, children, students and even our four-footed friends in locations throughout the U.S. Some examples of nonprofits that the associates chose include Special Olympics, Family Connection of South Carolina, Thurgood Marshall College Fund, Goochland County Animal Shelter, Healing Transitions, North Carolina Beach Buggy Association, Parkinson's Foundation, Bald Ridge Lodge, ALS Society, ARC of Warren County, Jacob's Chance, and many others.
Many of the associates gave to organizations supporting children who need medical care. In fact, more than 100 associates designated St. Jude's Children's Hospital for their donation. St. Jude's provides top-tier medical care at no cost to families.
Opening an envelope to find an unsolicited check inside for $1,000 or more left many organizations speechless and/or in tears, along with feeling profoundly blessed.
"Thank you so much for thinking of our Foundation and we were beside ourselves when we received the donation. I can't put into words how much this means to us," wrote Stacey Skrysak, co-founder of Triple Heart Foundation, an Illinois-based nonprofit that donates books and care packages to NICU units at hospitals across the country and to families with NICU babies. "As a small non-profit, we rely mainly on donations, so $1,000 goes a long way. I have no doubt that the hundreds of books that your donation helps purchase will be well loved by other NICU families who are looking for ways to bond with their babies during their often-long hospital stays. We can't thank you enough!"
Children's Hospital of Richmond at VCU, another recipient of several $1,000 donations by Luck Companies' associates, also expressed appreciation. "Children's Hospital of Richmond at VCU is a thriving, nationally ranked hospital for kids thanks to the unstoppable commitment of our teams and unwavering support of our generous community through Children's Hospital Foundation," said Elias Neujahr, president, Children's Hospital of Richmond at VCU. "We're honored that associates from Luck Companies chose to designate their centennial donations in support of the children and families CHoR has served for more than 100 years."
Charlie Luck shared that his grandfather and Luck Companies founder, Charles Luck Jr., has been the inspiration for the company's long-time commitment to giving back by purchasing the first ambulance for the local fire department when they reached out in need. According to Luck, the Gift of Giving campaign continues that legacy and provided a memorable centerpiece for the milestone 100th anniversary year.
"Our Gift of Giving campaign coordinators received more than 600 heartfelt stories of how the nonprofit organizations had positively impacted the lives of the associates, their families and their communities," Luck said. "Together, we have had a significant impact on the lives of others. That is a true testament to our associates' leadership and the culture of care we're propelling at Luck Companies."
To learn more about the Gift of Giving campaign, the scope of its impact, and personal stories shared by associates, visit https://www.luckcompanies100.com/community.