Tracking aggregates production in the United States is no small feat, so kudos to U.S. Geological Survey Commodity Specialist Jason Willett, who diligently compiles that data quarterly for all of us to peruse.
Data for the second quarter and first half of the year is now available. An estimated 662 million metric tons of total construction aggregates was produced and shipped for consumption in the United States in the second quarter of 2023, a slight decrease compared with that in the second quarter of 2022. Production for consumption in the first six months of 2023 decreased slightly compared with that in the same period of 2022.
That total aggregates production remains flat through the first half of the year is a bit disappointing. Vulcan Materials, in its latest quarterly report, noted that aggregates shipments decreased 1% with variations across geographies. Martin Marietta Materials reported that second-quarter aggregates shipments decreased 5.7%.
Summit Materials reported that aggregates sales volume decreased 2.5% in the second quarter due, in part, to divestitures in the East Segment. Organic aggregates sales volumes declined 2.0% as unfavorable weather conditions and residential softness in the West Segment more than offset organic aggregates volume growth from the East Segment.
Not that it is all doom and gloom on the production side. Granite reported that aggregate sales volume increased 9% year-over-year; Eagle Materials reported that its Concrete and Aggregates segment experienced higher aggregates sales volumes; while United States Lime & Minerals Inc. also reported increased sales volumes; and Heidelberg Materials noted that compared with the previous year, deliveries of aggregates in North America rose slightly.
And let's not forget that pricing has grown nicely, so the financial side of the business is looking very good.
Looking ahead, the Dodge Construction Network reports that year-to-date through August, nonbuilding starts gained 22% with highway and bridge starts gaining 13%. That bodes well for the near future.
This issue features the fourth installment of the The Pulse, the quarterly economic report from Rock Products and Allen-Villere Partners. Lead author Pierre Villere says "get ready for another broad economic expansion that will be a boon to construction aggregates."
I believe him.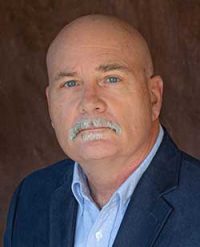 Mark S. Kuhar, editor
[email protected]
(330) 722‐4081
Twitter: @editormarkkuhar