Welcome to the 2023 edition of the "Aggregates Almanac: The Ultimate Information Resource for Quarry Operators." Published now for the seventh year in a row, feedback from our readers indicates that this publication is widely used and valued; and retained as a go-to information source.
Rock Products' Benchmark 2023 survey indicates that aggregates operators are highly interested in:
Equipment upgrades.
New equipment.
Plant additions.
Technology upgrades.
Our updated and improved North American Buyers' Guide gives producers all of the information they need to contact manufacturers and suppliers to make these important purchases.
New and updated this year is the Top Crushed Stone Producers and Top Sand and Gravel Producers lists from the U.S. Geological Survey (USGS). The Mineral Commodity Summaries, also from USGS, provide a quick-glance snapshot of various industry segments, and includes the Rock Products Market Composite, a cumulative number based on the combined annual production of Crushed Stone, Sand and Gravel, Cement, Industrial Sand, Gypsum and Lime in 2021
The MSHA section details the Mine Safety and Health Administration's (MSHA) new efforts to amend current federal standards to "better protect the nation's miners from health hazards related to exposure to respirable crystalline silica, or silica dust."
This year's special safety feature brings to light a topic that does not get enough attention: the industry's silent killers. I'm talking about mental health and opioid addiction. Our regular safety contributor Joe McGuire tackles the topic, with help from Lucas Simpson and input from Emily Haas.
Economics is always top of mind. Pierre's Villere's The Strategist column is a "must-read" this month, and this issue contains the latest Aggregates Industry Market Report from Capstone Partners, exclusive to Rock Products.
The other data, statistics and features in the Aggregates Almanac are meant to create a snapshot of an industry poised to profit from the passage of the bipartisan Infrastructure Investment and Jobs Act.
There is something for everyone in the Aggregates Almanac. We hope you find this edition useful. Is there anything you would like to see in future editions of the Aggregates Almanac? Let me know about it at [email protected].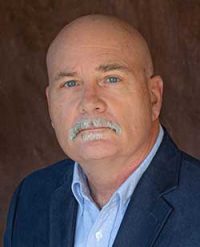 Mark S. Kuhar, editor
[email protected]
(330) 722‐4081
Twitter: @editormarkkuhar