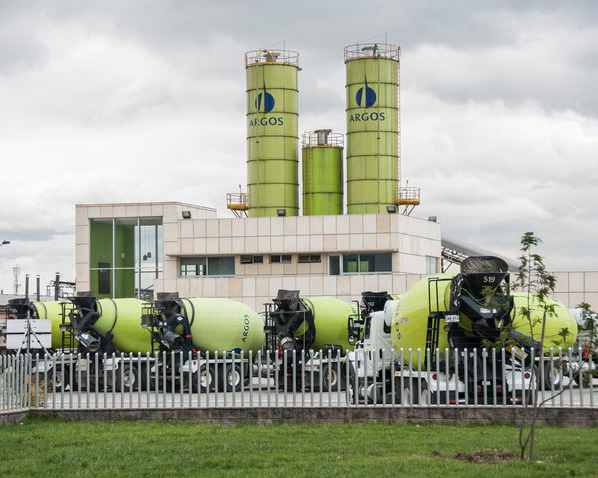 Summit Materials Inc. has entered into a definitive agreement with Cementos Argos S.A. under which Summit will combine with Argos North America Corp., the U.S. operations of Cementos Argos, in a cash and stock transaction valued at $3.2 billion .
Argos USA is among the largest cement producers by total installed capacity in its areas of operations, which include the Southeast, Mid-Atlantic and Texas . With its asset footprint comprising four integrated cement plants, approximately 140 ready-mix plants and eight ports, Argos USA's portfolio is well positioned to capitalize on positive demand drivers across public infrastructure, residential, and commercial end-markets.

Argos USA has a total installed cement grinding capacity of 9.6 million tpy with additional import capacity providing incremental scale and operational flexibility. Approximately 85% of Argos USA EBITDA is generated from its leading cement platform.
The combination of Summit and Argos USA will create the fourth-largest cement platform in the United States and accelerates Summit's 'Elevate Summit' strategy, enhancing the company's materials-led approach and positioning it for even greater success with a national footprint and significantly improved scale.
With a deeper and broader network of assets, Summit and its shareholders will benefit from geographic diversification, expanded operational and commercial capabilities, and the ability to better meet growing demand for high quality construction materials in the United States .
Under the terms of the agreement, Cementos Argos will receive approximately $1.2 billion in cash (~40% of transaction value) subject to closing adjustments, and approximately 54.7 million shares of Summit stock (~60% of transaction value), valuing Argos USA at approximately $3.2 billion based on Summit's closing share price of $36.00 as of September 6, 2023 . The transaction reflects a pre-synergized enterprise value to EBITDA multiple of approximately 10x based on full year 2023 estimated EBITDA for Argos USA or below 8x on a post-synergies basis.
Anne Noonan , Summit Materials president and CEO said, "Combining Argos USA with Summit is a significant milestone as we execute against and accelerate our materials-led portfolio strategy. The transaction will extend our geographic reach into high growth markets, creating a leading cement enterprise nationwide, and bring together two talent-rich organizations to innovate and deliver value-added solutions for our customers. Financially, we have clear line of sight to achieving targeted synergies of more than $100 million annually as we unlock the full potential of this powerful combination. The Argos USA team has done an excellent job growing and operating its business, and we look forward to welcoming them, and their expertise, to the Summit family."
Jorge Mario Velasquez, chairman of the board at Cementos Argos SA said, "We are committed to strengthen and help shape the future of the combined company: we intend to be long-term shareholders. Our commitment to the success of this platform transcends the transaction itself. We believe in the growth potential and value generation that this transaction offers, and we want to actively participate jointly with the Summit family by contributing our knowledge and expertise to drive that growth."