Morgan Sand & Gravel Encourages Kids To Spend Time Outdoors With An Annual Event That Fills Their Sand Boxes And Supports Community Organizations.
By Therese Dunphy
For more than 40 years, a small sand and gravel operation in Fort Morgan, Colo., has been encouraging area kids to spend time outside through its Sand Box Saturday program. The program was created in the early 1980s by George Westhoff, then owner of Morgan Sand & Gravel. Since the second generation took over the family business, his son, Greg, has continued the tradition.
"We just do it to give back to the community. When I was a kid, we'd be outside riding horses and playing in the dirt all the time during the summer. We'd head home when we thought it was time for supper. Now, kids are on video games all the time," Westhoff said. "We are trying to get kids out of the house and into the sandbox."
The family is deeply involved in the business. Greg's son, Shane, works with him at the 120-acre pit, which produces between 100,000 and 200,000 tpy. His brother, Gilbert, is also active in the family business and helped with this year's fundraiser, when approximately 150 vehicles visited the operation and picked up 700 tons of sand.
Setting up the Site
Several days before the annual event, Westhoff said they truck sand from the pit, which is about seven miles away to the office location. "We just haul it here so people don't have go all the way to the pit, and I really don't want a lot of people in the pit anyway," he said. "We take a guess as to how much sand we will need, and usually have enough." 
While Westhoff said wet and windy weather posed a minor challenge over the last couple of years, the event happens rain or shine. An assortment of people visit, including multiple generations of some families. Most pull up in cars to fill a backyard sand box, but one participant this year came in a semi and made two trips to pick up sand. Jackie Enfante, the operation's secretary, pulls double duty for Sand Box Saturday and runs the loader to fill vehicles.
"A lot of people, I recognize because they'll come back year after year to top off their sandbox or build something bigger," Westhoff noted. "One couple came to build a sandbox for their grandkids, which was kind of cool." The operation promotes the event on Facebook, but minimal social media and worth of mouth seem to draw plenty of attendees. "Every year, it gets bigger," he said.
Selecting a Recipient Organization
While the operation doesn't charge for the sand, they do collect donations. Typically, Westhoff said they collect between $3,000 and $4,000, with the operation matching the donations. Each year, the recipient varies. 
One year, it was a family that had lost its father. Another year, it went to Lupus Awareness. Since the pandemic, however, the family often chooses some sort of first responder, with both the Morgan County Sheriff's Office and Fort Morgan Police Departments having been past recipients.
"Nobody ever approaches us about it. Sometimes the hardest thing to come up with is who to give the money to," Westhoff said. "We just sit down and pick one. This year, we donated to the fire department so they could purchase equipment they don't have in the budget."
Trae Boehm, fire chief of the Fort Morgan Fire Department, grew up with Shane Westhoff, who informed him the department would receive the 2023 donations. Boehm and Assistant Chief Dillon Prevost showed the department's appreciation by bringing a fire truck to the event and being on hand as families came through to pick up their sand.
Enjoying the Results
While the event requires some planning and additional work, the payoff of seeing happy children makes the investment worthwhile.
"There was a little kid who came in toward the end of the day," Westhoff recalled. "He was probably about seven and was wearing a winter coat with his hood up. The coat was probably about three sizes too big for him. He came up to me and goes, 'Hey mister, how much can I get for this?' He turned his hand over and he had about 35 to 45 cents. I told him he could get all he wanted for that. His eyes got big, and he just smiled the biggest smile, like Santa Claus was there to him. He put his money in the jar, and he was the happiest kid when he left there. That's what it's all about."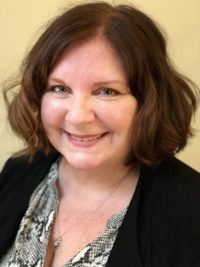 Therese Dunphy has covered the aggregates industry for nearly 30 years, while also serving multiple roles as a public official. As the owner of Stone Age Communications, she provides communications consulting services to help aggregate producers build stronger relationships within the communities they serve. She can be reached at [email protected].