By Mark S. Kuhar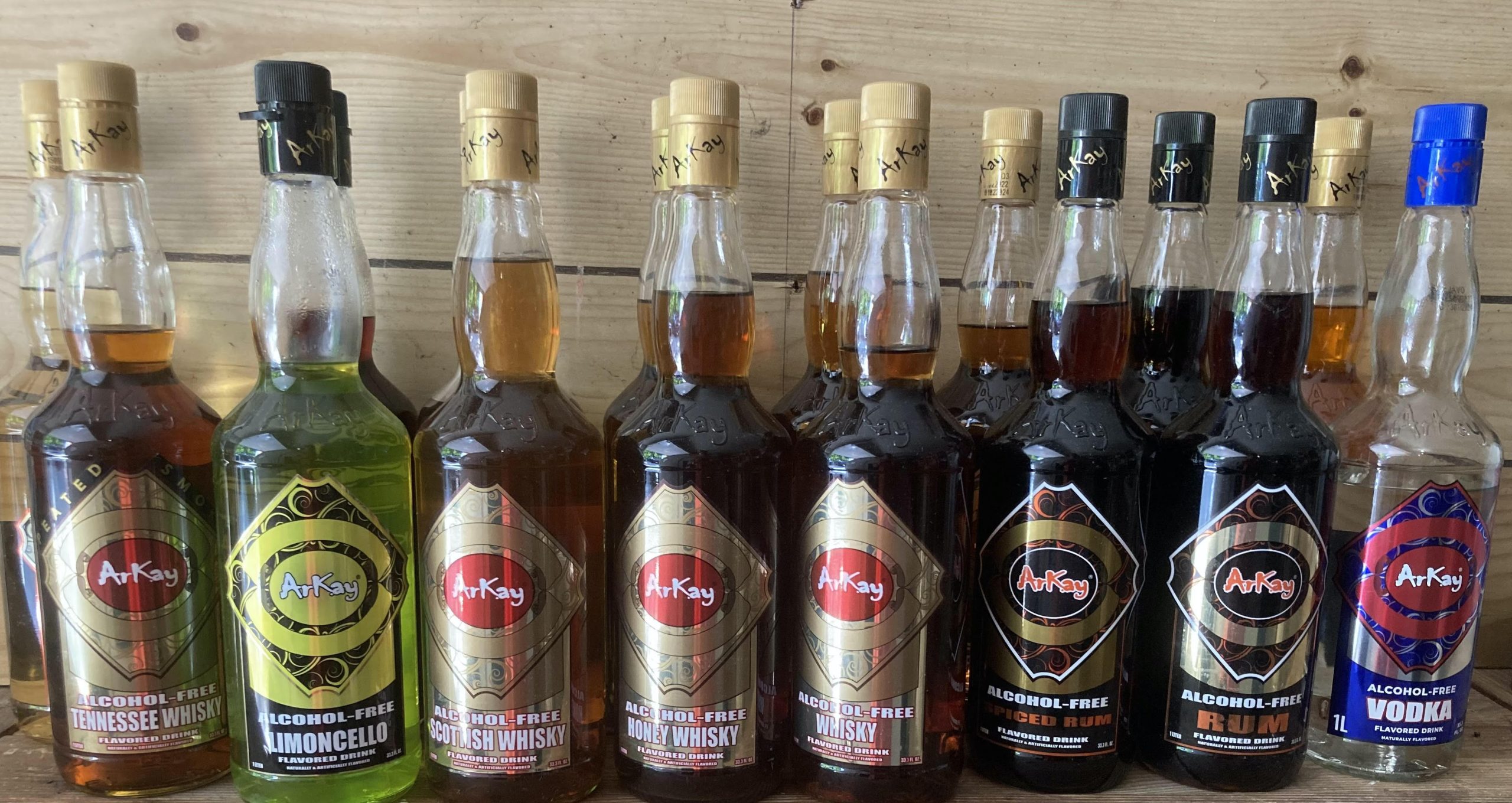 I have been known to indulge in a nice cold craft beer or two, and I certainly won't turn down two fingers of good Kentucky bourbon. But I was very intrigued when I was contacted by Arkay Beverages, a company shaking up the cocktail industry – pun intended – with a line of no-alcohol (NA) liquor.
Why did Arkay reach out to me? Maybe it's because we publish a page with the name "Last Call." Maybe the rocks in Rock Products could be construed as ice. I don't know for sure. But when they said samples were available, I requested some. What I got was 24 bottles of product to try, and because I am a man of great adventure, try them I did.
Now I have tried NA beer with mixed results. I have family members who do not drink alcohol and I have tried their beverages of choice. Some of the best NA beers are brewed by Brew Dog – which does a nice NA version of its famous Elvis Juice – as well as by Athletic Brewing Co., Heineken and Lagunitas. Others, well, are not so good. But I had never tried NA liquor.
Company founder Reynald Vito Grattagliano spent three years researching his line of NA liquor and spent $5 million to develop it. After discovering the molecule that carries the alcohol profile without the actual spirit, his team of scientists in a Swiss lab created an entirely new molecule, the breakthrough by which Arkay Beverages were born.
What he was looking for was a beverage that possessed the "kick and burn" of regular alcoholic drinks, offering consumers a "buzz and happy high," without intoxication, a hangover or side effects, while also being a safe alternative for those in recovery, seniors, pregnant women, vegetarians, athletes and designated drivers.
Being a whiskey drinker, I tried the many variations of whiskey first: Irish whiskey, Canadian whiskey, scotch, bourbon, a "Fireball" style whiskey and others. The first thing I learned is, the product is not to be consumed straight up. You have to use these products to make a "mocktail."
The NA versions of a Manhattan, Highball, Old-Fashioned, Rusty Nail and others were, I am pleasantly surprised to admit, not bad at all. A whiskey and ginger ale with a dash of lemon, and a piece of fresh ginger, in its NA incarnation, sits pretty well on the palate, to tell the truth.
Using the NA tequila, I mixed up a batch of Margaritas. Again, not bad. I played around with the recipe a bit, adjusted the mix and included salt on the rim and again, the drink sits pretty well on the palate, followed by some nice quesadillas, of course.
My favorite of all the samples was the vodka. I tried it with different mixers like orange juice, tomato juice and soda – I also whipped up a Martini – but finally came upon my favorite variation, a concoction I now call the "Kuhar Mocktail," which consists of Arkay Vodka, Sprite and a jalapeno-stuffed olive.
In messaging back and forth with Grattagliano, I learned the secret to the "burn" is diluted capsaicin, a chili pepper extract. Of course I am a big fan of hot peppers, so that is right in my wheelhouse.
It was a pleasure to sample and test Arkay's line of NA beverages: it certainly made for a different kind of happy hour. If you would like to learn more, go to www.arkaybeverages.com.