The Company Earned The 2023 Energy Star Partner Of The Year – Sustained Excellence Award From The U.S. EPA.
By Therese Dunphy
For a whopping 19th year in a row, Jurupa Valley, Calif.-based CalPortland was recognized by the U.S. Environmental Protection Agency (EPA) as a 2023 Energy Star Partner of the Year. It is the only industrial company to garner the recognition over such an extended period of time.
"We started working with Energy Star because we saw a lot of opportunities for us to cut costs, reduce emissions, and enjoy some great energy efficiencies," said Tina McIntyre, CalPortland's vice president of marketing. "Working with Energy Star, we found a great partnership with a government agency that encourages us to continually find ways to improve ourselves."
Going on Treasure Hunts
One way to identify opportunities for upgrading energy efficiency is through what the Energy Star program calls a "treasure hunt." Bill Jerald, CalPortland's chief energy engineer, and the company's energy management team visit operations to perform these treasure hunts. To prepare, Jerald typically brings six to 12 months of energy data for the site and schedules a short meeting with the plant manager and/or maintenance manager. 
"We want a culture of energy efficiency," he said, "so we give a short primer on what to look for and ask them about the site because they know where, for example, there has been a leak and they haven't been able to get to it."
By identifying and quantifying the cost of operational issues that impact energy consumption, everyone involved can better understand how performing maintenance, making a repair, or implementing automation can actually improve both operations and energy efficiency. "Our success is making their jobs easier," Jerald said. "When both of those needs are met, you get believers and you get allies."
It is also quite helpful to invite a representative from the local utility, who is familiar with the energy efficiency programs available in the area, to attend the treasure hunt, he said. Some of the local utilities also have their own energy efficiency experts who can attend and provide invaluable insights.
For companies with limited staff and expertise in energy efficiency, leveraging the local utility is a great way to bring more resources to bear when looking for ways to manage energy consumption.
Building an Energy Efficiency Program
While implementing strategic energy management may seem overwhelming, the Energy Star program does offer guidelines that explain how to begin, Jerald said. Some utilities also provide strategic energy management training and will hire a third-party contractor who works with a group of industrial partner companies to help them develop the basic building blocks of such a program.
Jerald suggests beginning with an energy map to better identify what an operation's energy spend actually is. He also uses meters to capture benchmark data. When planning treasure hunts, he looks to operations that consume higher levels of energy than their peers, but cautions that regional conditions can also be responsible for why those differences exist.
Energy Star also explains how to create an energy management team. "They just walk you through it, and it's a really helpful process," Jerald said. "We have a mature energy program, and we still do this." For those who are interested in delving into energy management, Jerald said he's happy to discuss how to begin such a program.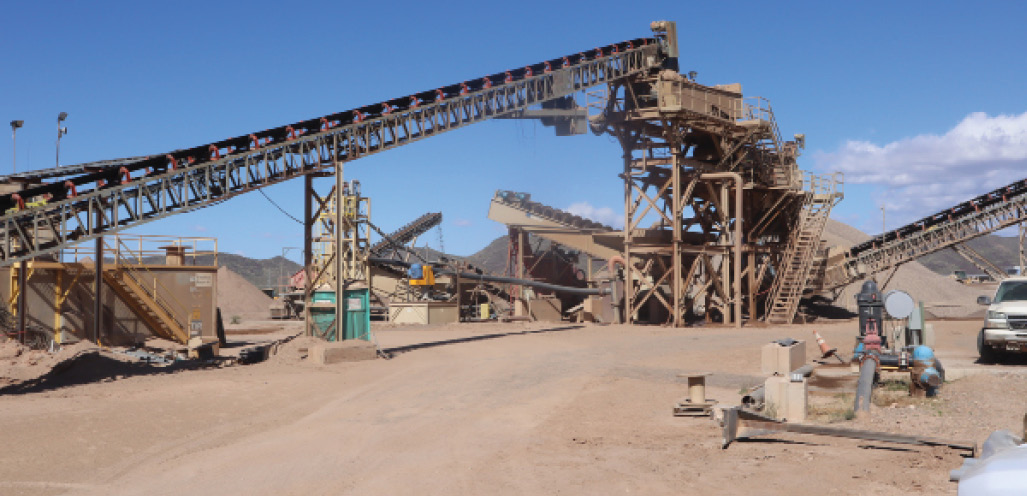 Sharing its Success Story
In addition to cost savings, more sustainable operations can also improve relationships with the local community. McIntyre said that one of the company's goals is to enhance its visibility around its environmental efforts and is increasing communications about those initiatives on its website and social media channels. 
It maps out its communications at a high level on a monthly basis, then drills down with content topics each month. Energy Star media toolkits, created by the EPA, provide a template that gives the company a starting point for sharing some of those communication while allowing CalPortland to personalize content to what it is doing at its plants.
"A lot of our operations are located in rural areas, but we also have many facilities situated in urban neighborhoods, so we take an active role in the communities where we operate, and we really try to be involved in a positive way," she said. "Energy Star is definitely a big help. It shows we are invested in truly being a good neighbor."
Therese Dunphy has covered the aggregates industry for nearly 30 years, while also serving multiple roles as a public official. As the owner of Stone Age Communications, she provides communications consulting services to help aggregate producers build stronger relationships within the communities they serve. She can be reached at [email protected].