At this year's ConExpo-Con/Agg show, emerging technologies such as hydrogen engines and autonomous hauling were front and center at many exhibits. This was especially true for companies that manufacture "heavy iron" for the aggregates and construction industries.
Prior to the show, Caterpillar Inc. announced a collaboration with Luck Stone, the nation's largest family-owned and operated producer of crushed stone, sand and gravel, to deploy Caterpillar's autonomous solution to Luck Stone's Bull Run Plant in Chantilly, Va. This will be Caterpillar's first autonomous deployment in the aggregates industry and will expand the company's autonomous truck fleet to include the 100-ton-class (90-tonne-class) Cat 777.
Looking to accelerate autonomous solutions beyond mining, Caterpillar will implement its existing Cat MineStar Command for Hauling system at the Bull Run quarry, on a fleet of 777G trucks. This will allow Caterpillar to gain greater insights on quarry operations in order to tailor the next generation of autonomous solutions specific to quarry and aggregate applications.
This project supports the acceleration of autonomous technology for operations with fewer mobile assets to allow a step change in safety and productivity, as currently experienced at large mining operations.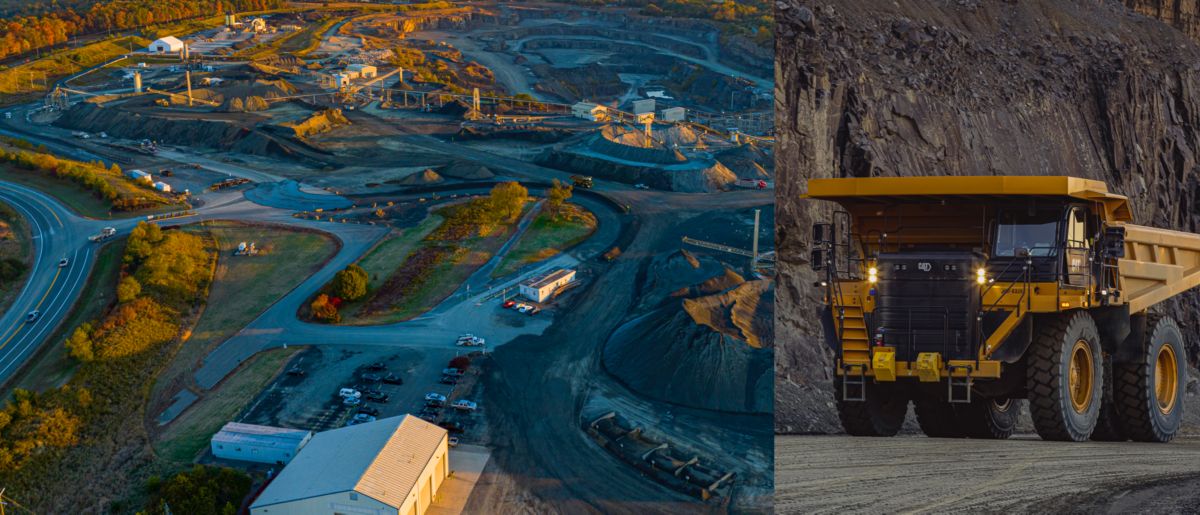 "Luck Stone's and Caterpillar's partnership on this goes back at least to the 1990s," Charlie Luck, president and CEO of Luck Companies, told Rock Products in an exclusive interview. "It started as a formal conversation. We were talking about something that hadn't been built yet. Caterpillar was looking for a partner with the mindset of innovation and a willingness to invest in the future. For us it was important that the technology had to be scalable and commercially viable. It had to meet returns that make sense in the marketplace.
"In the 1930s, my grandfather was the first, that we're aware of in this part of the United States, to go from steam-powered to electrical-powered crushers," Luck said. Back in the 1930s, people likely thought it was crazy and that you would never be able to crush rock with electricity and electric motor drives. Then in the 1970s, my father hired an engineer from Philip Morris who ran a cigarette manufacturing line where nobody touched the cigarette. He brought that kind of technology to our crushing plants. We were crushing at night with nobody else there. So this passion for pioneering innovation and technology is in our DNA."
The current autonomy solutions will be implemented in 2024. This project builds on Caterpillar's long history in autonomy and automation. Caterpillar's fleet of autonomous haul trucks now numbers more than 560 trucks. These trucks have traveled more than 187 million kilometers and autonomously moved more than 5.1 billion tonnes – most notably – all without a single zero lost-time injury.
"Caterpillar has a long-standing relationship with Luck Stone, and we look forward to working together to bring the demonstrated benefits of increased safety and productivity to the quarry industry. We're excited to get in the dirt and work alongside Luck Stone's innovative team, so we can learn how to scale our already proven mining solution for another industry," said Denise Johnson, Caterpillar group president of resource industries.
While known for being a company that invests in technology, it is important to Luck Stone that it invests in its associates.
"We are a values-based company with a mission of igniting human potential," Luck said. "We believe that a human being is the most valuable thing we can invest in. Our values and technical training; our foreman training; our succession planning; our values curriculum – all of these things are part of the process, as is the information development side of our business, which allows our associates to use data to make better decisions and be better informed. It is important to note that these things are embedded in our fabric and in our systems, as we look at technology as a potential path forward."