Powerful Products, The Hottest New Equipment, High-Tech Solutions And More Await Aggregates Producers At This Year's Show, March 14-18 In Las Vegas.
By Mark S. Kuhar and Josephine Patterson
Rock Products
Grand Lobby, Booth GL12594
Stop by the Rock Products booth to pick up print copies of the magazine, learn about Women in Aggregates and our new Construction Materials Carbon Management; web portal; and be sure to meet with representatives from Burgex Mining Consultants who will show you Rock Products' digital Aggregates Atlas as well as its state-of-the-art Mineralocity Aggregates platform that can generate weeks or even months' worth of actionable mineral market analysis research.
Rock Products, www.rockproducts.com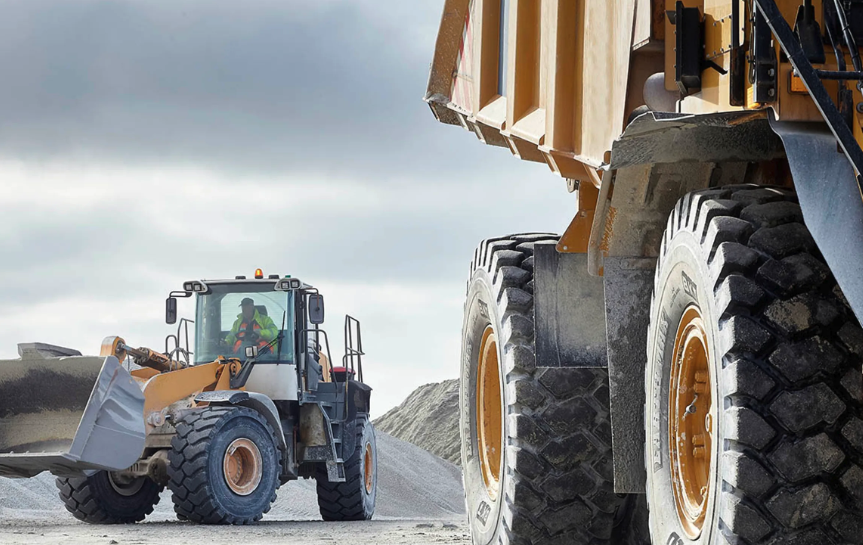 BKT USA
Booth W41766
For more than 30 years, BKT has successfully focused on specialty segments such as agriculture, construction, mining, industrial, earthmoving, port, ATV, and lawn and garden.
At ConExpo-Con/Agg, the company will show:
• BKT EARTHMAX All-Steel radial tires, designed to withstand the harshest conditions. With a full product line for all equipment types, BKT EARTHMAX tires have the tread pattern and compound to meet the demanding needs of any work environment.
• EARTHMAX SR 30 (E-3/L-3) All Steel radial tires, dual-purposed for loaders and articulated dump trucks. The multi-layer steel belts and the rigid block pattern provide excellent traction, stability and durability. The special cut-resistant compound makes EARTHMAX SR 30 the ideal solution for a variety of harsh operating conditions.
• EARTHMAX SR 46 for rigid haul trucks is BKT's innovative response to severe rocky, abrasive and harsh mining environments. This tire has been specifically designed to carry heavy loads offering superior resistance to cuts and chips as well as a long tire life cycle.
BKT, www.bkt-tires.com

Caterpillar
Booth F9127
The stage is set for Caterpillar's largest exhibit to date at ConExpo-Con/Agg where the company will highlight its latest products, services and technologies while paying tribute to those who build the world's infrastructure. The company's 70,000-sq.-ft. outdoor demonstration arena will anchor the massive display known as Operator Stadium located in the expo's Festival Lot.
New Caterpillar Technology, Services and Sustainability hubs provide visitors the opportunity to look beyond the iron for ways to increase operating efficiencies and improve machine uptime. Visitors will find new and current models and battery-electric machine prototypes during the show.
The extensive Cat equipment display in the Festival Lot includes more than 30 machines, including model unveilings and battery-electric model prototypes with charging stations. Visitors will see two main equipment demonstrations each day; one focused on the latest Cat Technology, and one that will spotlight the company's full equipment lineup. Additionally, Caterpillar will be providing unique daily spotlight demonstrations that will take a deep dive into key industry topics including improving fuel efficiency and jobsite efficiency, the evolution of technology, and convenient, scalable solutions for all customers.
The new Cat 950 medium wheel loader on display offers premium performance and simple-to-use technologies to help boost operator efficiency and increase productivity, while extended service intervals help lower maintenance costs. Visitors will be treated to a preview of the Next Generation Cat 926, 930 and 938 small wheel loaders – slated for production in late 2023 – which feature new technologies designed to make work easier, a reimagined operator environment and extended service intervals.
Cat, www.cat.com/en_US/campaigns/event/conexpo-2023.html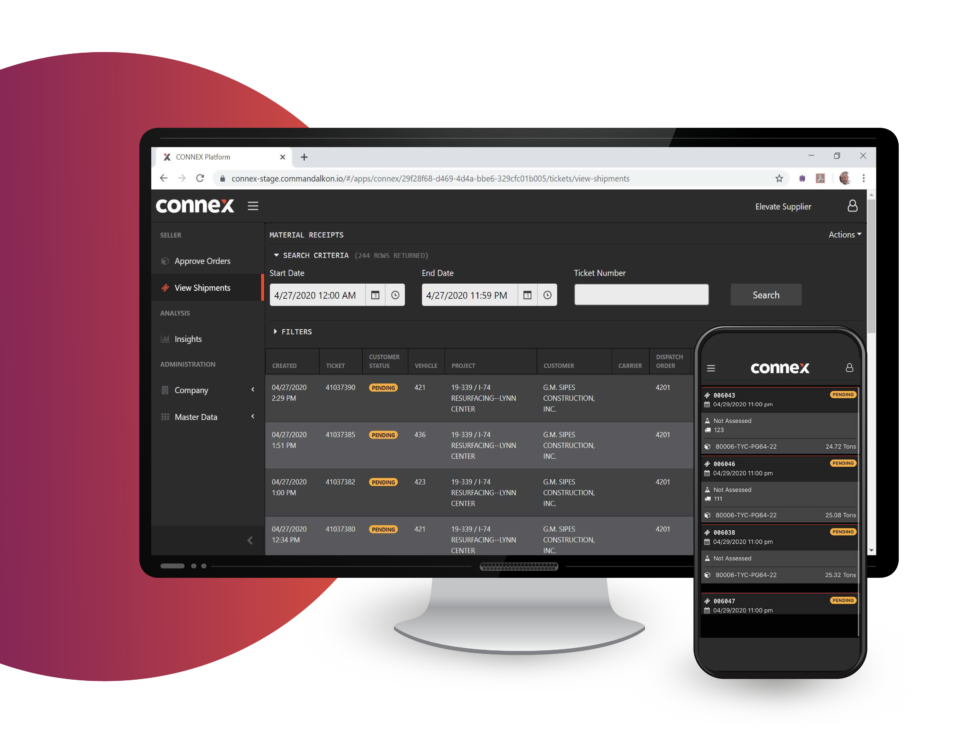 Command Alkon
Booth N12315
Command Alkon is a global supplier of integrated solutions for construction materials producers, with customers in over 70 countries worldwide. Command Alkon offers industry-specific hardware and software systems for producers, suppliers and haulers of ready-mixed concrete, concrete products, aggregate, asphalt and cement.
The Command Alkon's family of products addresses batching, dispatching, dispatch optimization, fleet and workforce management, quality control, bulk materials distribution, plant and quarry automation, transportation planning and performance, process controls, back-office operations, performance management, enterprise content management, voice-based scheduling and mobile computing.
Here are some descriptions of its focus products at the show:
Dispatch – Cloud-based dispatch offers centralized management of all plant data and pricing and a consolidated view of total customer demand and operational capacity each day. Extend real-time information and communications with customers and field personnel and speed up invoicing and payment cycles.
Inventory and Replenishment – Remove spreadsheets and phone calls from your inventory management playbook and capture a new level of visibility to manage your day and plan the next day with ease. Automatically forecast inventory needs, place vendor orders, and replenish inventory based on scheduled daily orders.
Customer Portal – Customer Portal offers delivery and order tracking for material suppliers and their customers. This cloud-based, mobile solution provides a convenient online experience for creating, managing, and tracking orders 24 hours a day.
COMMANDassurance – Sensor data – including slump, temperature, volume, water additions, W/C ratio, drum rotation, and direction for each load – goes into the cloud and is readily available in real time to all who need it. Soon, measuring air-content in real-time will be available, giving complete and unparalleled visibility into concrete properties.
Command Alkon, www.commandalkon.com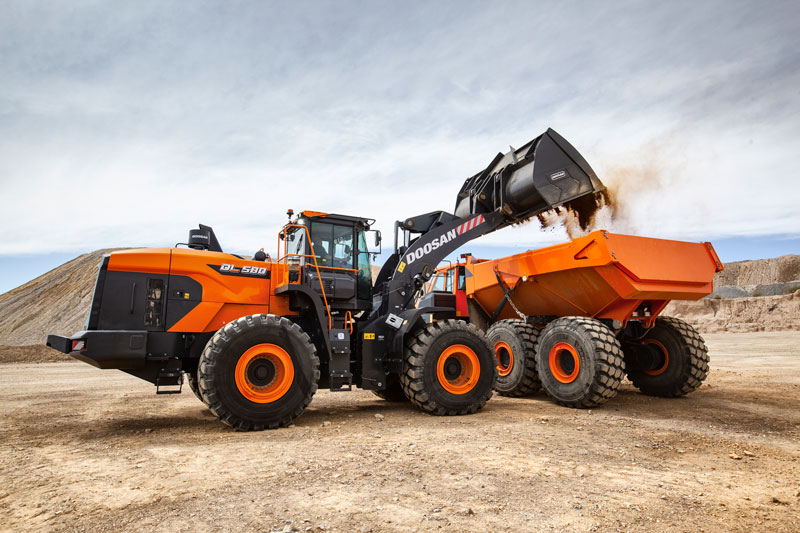 Develon
Booth F9153
Develon, formerly known as Doosan Infracore North America, will promote the company's new global brand and logo, as well as several new products at ConExpo-Con/Agg.
The company's new name and logo will integrate new brand values and its commitment to creating the smart construction solutions of tomorrow. Visitors to the exhibit will be able to see the new brand in action, hear the story of why the new name was chosen and see what's next for the company.
"Fans of our current offerings will be delighted that the equipment will remain unchanged and continue to deliver the powerful, reliable solutions admired worldwide," said Alice Banach, senior marketing manager.
The exhibit (F9153) in the outdoor Festival Grounds area will showcase a sampling of the company's full line of construction equipment, the exclusive Transparent Bucket for wheel loaders, a battery-powered engine and several new machines, including the company's dozer line. Attendees are encouraged to stop by the exhibit to see how the company continues to evolve as a single source provider of the latest construction equipment.
Cutting-edge technologies such as Concept-X demonstrations, safety features and electrification will be featured. The exhibit will showcase autonomous equipment, the new Smart X-Care fleet management service and the topography-scanning drone Concept-X Xite Cloud.
The Concept-X autonomous worksite will feature three live demonstrations each day, along with other new products. First exhibited in 2019 with an autonomous Doosan wheel loader and excavator, Concept-X is a smart control solution to tomorrow's worksites. It can survey worksite topography via 3D drone scanning, establish operational plans based on that data, and operate heavy construction equipment such as excavators, wheel loaders and articulated dump trucks without human intervention.
Concept-X technology paves the way to the worksite of the future with equipment-driven construction sites, freeing human personnel to tackle complex data analytics and management tasks. Continuous Concept-X demo pit footage will be played simultaneously on a large screen and a three-screen brand tower in the Develon exhibit.
Develon, na.doosanequipment.com/en/develon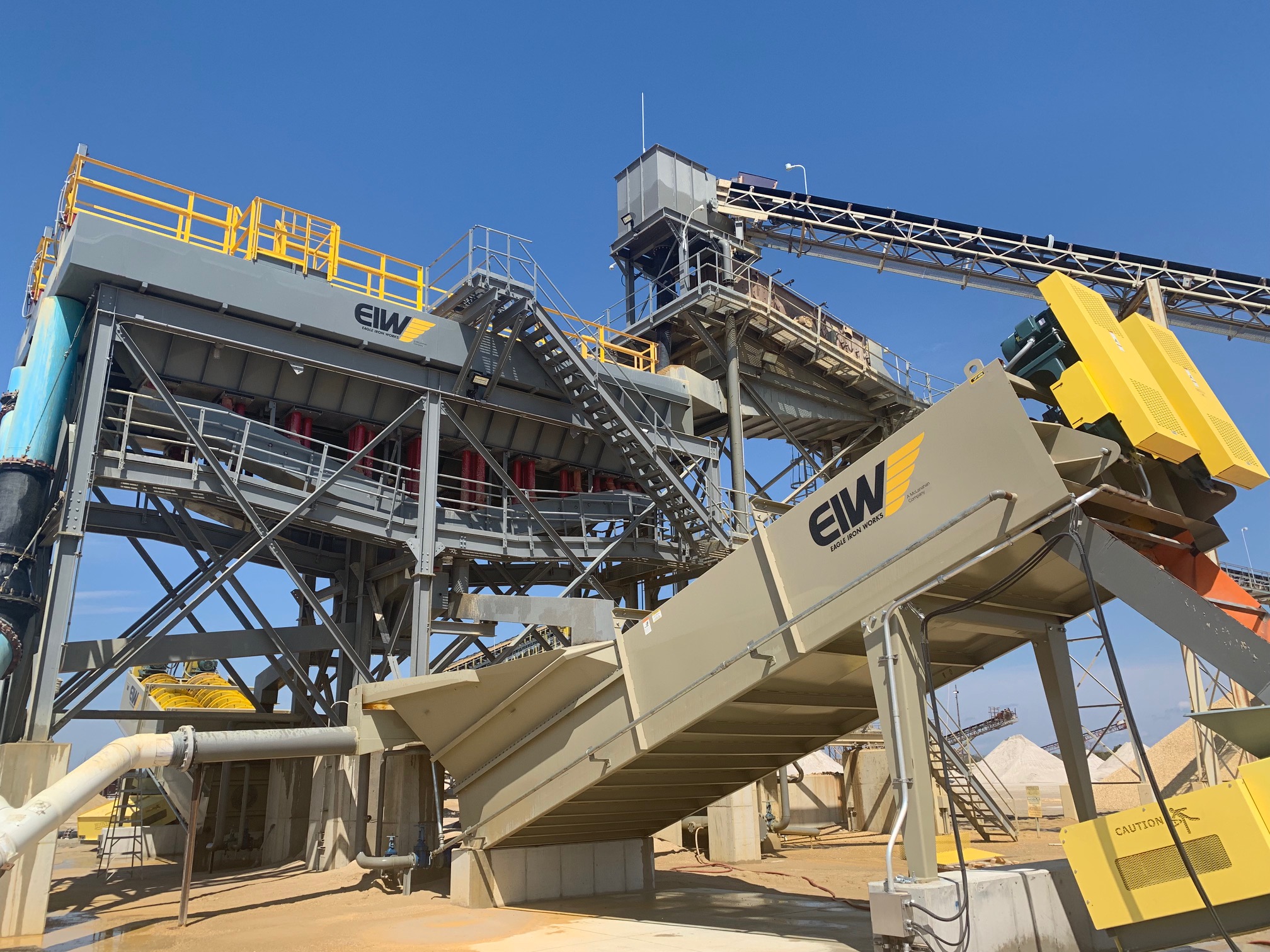 Eagle Iron Works
Booth C31773
Eagle Iron Works has offered customers reliable, easy-to-operate equipment to handle washing and classifying applications since 1872. After celebrating 150 years of business in 2022, EIW is excited to expand its product line and show the industry that the company will continue meeting the demands of the industry for the next 150 years.

During ConExpo-Con/Agg, EIW will not only highlight the classic equipment for which it is known but they will also display a brand-new line of equipment that will complete its already extensive list of washing equipment. ConExpo-Con/Agg will be the first place for dealers and customers to see this system in-person.
"EIW has been successful for the last 150 years because we design and build the heavy-duty equipment that the industry needs. We listened to the customers and industries around us and have developed a new system that we're excited to launch," said Tim Miller, business line director – EIW.
In addition to the launch of its new equipment, EIW will showcase its Eagle genuine parts and gear reducer programs – all designed to ensure that your operation is always running with minimal downtime.
EIW, www.eagleironworks.com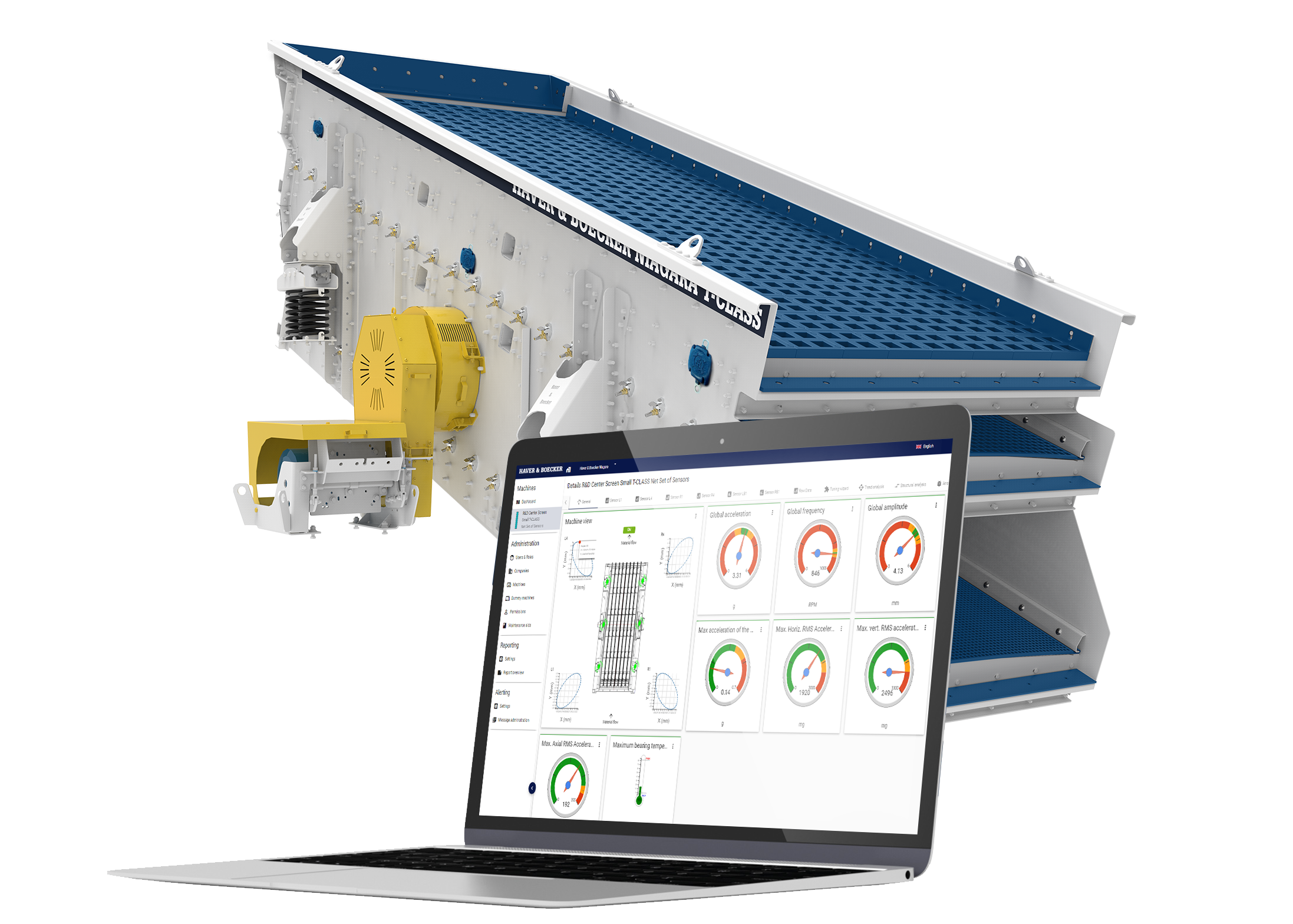 Haver & Boecker Niagara
Booth S5948
Haver & Boecker Niagara offers Pulse Condition Monitoring (Pulse CM) as a part of their Pulse portfolio. The technology is designed to monitor the health of vibrating screens using modern algorithms and artificial intelligence. It provides accurate measurements and forecasts complemented by information that is easy to understand. Pulse CM is a wireless diagnostics tool that helps mineral processing operations be proactive, rather than reactive, when it comes to maintenance efforts. This leads to increased efficiency, decreased downtime and improved reliability.
Haver & Boecker Niagara is highlighting its Pulse Condition Monitoring technology, along with other innovative mineral processing products and services, during ConExpo-Con/Agg.
"Haver & Boecker Niagara has a history of developing solutions to help producers increase their uptime," said Thiago Buoso, Haver & Boecker Niagara project and sales engineer. "Unexpected downtime is a huge source of lost revenue for producers, so we aim to create products and technology that prevent that. Additionally, there is a lack of reliable systems like this on the market. Pulse Condition Monitoring is the most detailed, accurate monitoring system available to customers."
Pulse Condition Monitoring is one level of the Pulse portfolio, accompanying the company's Pulse Vibration Analysis and Pulse Impact Testing. Similar to Pulse Vibration Analysis, the Pulse CM system analyzes data to help users get the most out of their equipment. Unlike Pulse Vibration Analysis, Pulse CM uses permanently installed sensors to monitor equipment 24/7.
The system captures real-time information on monitored equipment and provides alerts via e-mail when it detects the first sign of potential problems. By constantly monitoring the accelerations of the vibration screen, Pulse CM provides a forecast of the equipment's dynamic condition in intervals of 48 hours, five days, and four weeks. The system detects anomalies that will point an operation's maintenance team to specific areas of the equipment that may require attention. With consistent use, Pulse CM will accurately point out and predict critical issues and advise when to schedule maintenance, along with what to focus on during that planned downtime.
To collect all data from the body and drive components, Pulse CM is equipped with a gateway that can connect with up to 20 wireless sensors, within a radius of up to 246 ft. (75 meters). Using a cellular signal or Wi-Fi from the plant, it will send all data to the Haver & Boecker Niagara cloud, available through the company's web app. The sensor configurations are customizable and placed on both the body and bearings of the vibrating screen. The gateway can also be positioned between two screens operating near one another.
Haver & Boecker Niagara's accompanying app displays all the information in an easy-to-use portal, providing users with a full overview of equipment in real time. They can access detailed information specific to each of the body and bearing sensors to identify the equipment's operating condition and the health of each component.
Haver & Boecker Niagara, www.haverniagara.com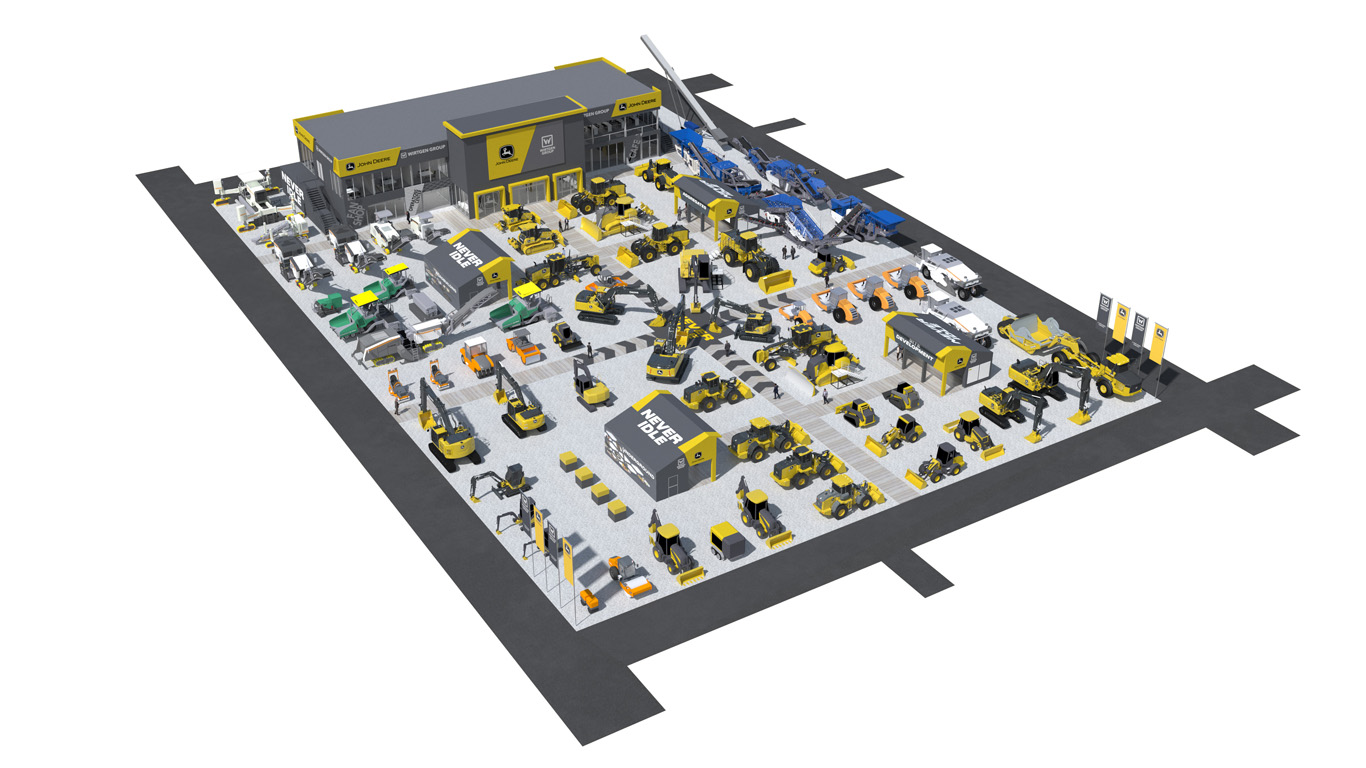 John Deere/Wirtgen
Booth S5020, W40844
John Deere will have its largest presence ever at ConExpo-Con/Agg. Totaling 80,000 sq. ft. of booth space, John Deere and Wirtgen are combining forces for the first time at ConExpo-Con/Agg, encompassing a 70,000-sq.-ft. booth outside in the Silver Lot (S5020). Inside the West Hall (W40844), an additional 10,000 sq. ft. is dedicated to the future of John Deere technology in the construction space.
The John Deere and the Wirtgen Group presence offers customers an engaging experience and an all-encompassing snapshot of the future of construction through industry-leading equipment and technology.
In addition to its expansive and interactive booth experiences, exhibition attendees can anticipate the following from John Deere and the Wirtgen Group:
One cohesive booth showcasing both John Deere and the Wirtgen Group's latest machines and technologies.
70,000 sq. ft. of outdoor space displaying world-class John Deere and Wirtgen Group equipment, technology and application experience.
68 machines on display between John Deere and the Wirtgen Group.
Six machines that feature SmartGrade control functionality. Wirtgen Group machines equipped with the latest technologies such as: Wirtgen Performance Tracker, AutoPilot 2.0, 3D Paving, Smart Compact, Spective Connect.
Nine compact construction machines on display such as skid steer loaders, compact track loaders, compact excavators, and compact wheel loaders.
Nine electric or hybrid electric John Deere and Wirtgen Group machines on display.
36 world premieres of brand-new equipment across the construction, roadbuilding and compact construction segments.
Four production systems, showcasing the current priority areas for John Deere and the Wirtgen Group, including Aggregates, Site Development, Roadbuilding and Underground.
One center feature area for the future generation of Deere built excavators.
Three educational sessions featuring commentary from John Deere and Wirtgen Group experts.
"Being 'Close To Our Customers' we understand our contractors desire to have conversations relevant to their production system needs. John Deere and the Wirtgen Group designed the booth layout with a production system strategy in mind," the company stated. "To assist our customers, four production systems, include Aggregates, Site Development, Roadbuilding and Underground, were created to emphasize their core business areas. Each production system will showcase key components, equipment, and features relevant to their needs and presented first-hand by John Deere and Wirtgen Group brand representatives."
John Deere/Wirtgen, johndeere.com/Vegas2023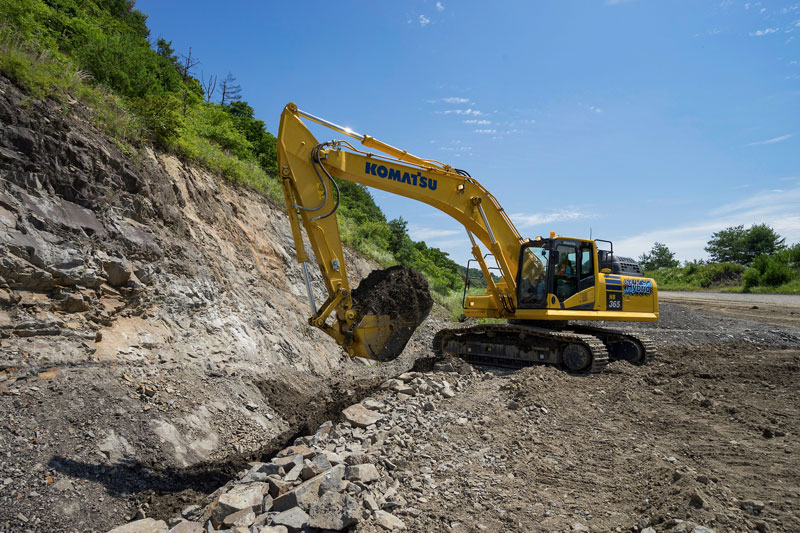 Komatsu
Booth W42044
For ConExpo-Con/Agg, Komatsu will be in booth W42044 and the theme for the show will be "Creating value together." With the right products, latest technologies, actionable data and dealer support, Komatsu helps its customers create value to help achieve their visions for productivity, efficiency, sustainability and safety.
The Komatsu booth will feature equipment, technology and service solutions that address:
Construction.
Energy/utility.
Forestry.
Quarry.
Smart Construction/Smart Quarry.
Sustainability and electrification.
Waste.
To showcase tools that support operation optimization, the Komatsu booth will address:
A sustainability/electrification roadmap.
Technology implementation.
Workforce optimization.
Working together with its customers, its booth will demonstrate how Komatsu's machines and solutions can help our customers:
Optimize fleet capabilities.
Extend the life/improve the value of machines.
Operate with safety as a priority and reduce employee downtime.
Leverage the latest technology to improve efficiencies and productivity.
Conserve resources and reduce fuel consumption.
Upskill and retain employees and use them in the most productive ways through leveraging the right training and latest technologies.
On the show floor, the company will be featuring its latest electric offerings alongside brand-new and recently introduced machines. A sampling of Komatsu machines that will be on the floor:
PC210E (with Smart Construction Retrofit) electric excavator.
PC900LC (with Smart Construction Retrofit) excavator.
HB365LC-3 (with Smart Construction Retrofit) hybrid excavator.
D71PXi-24 intelligent dozer.
HD465-8 mechanical haul truck.
PC230F-11 processor.
PC360iLC-11 intelligent excavator.
WA600-8 wheel loader.
Komatsu, www.komatsu.com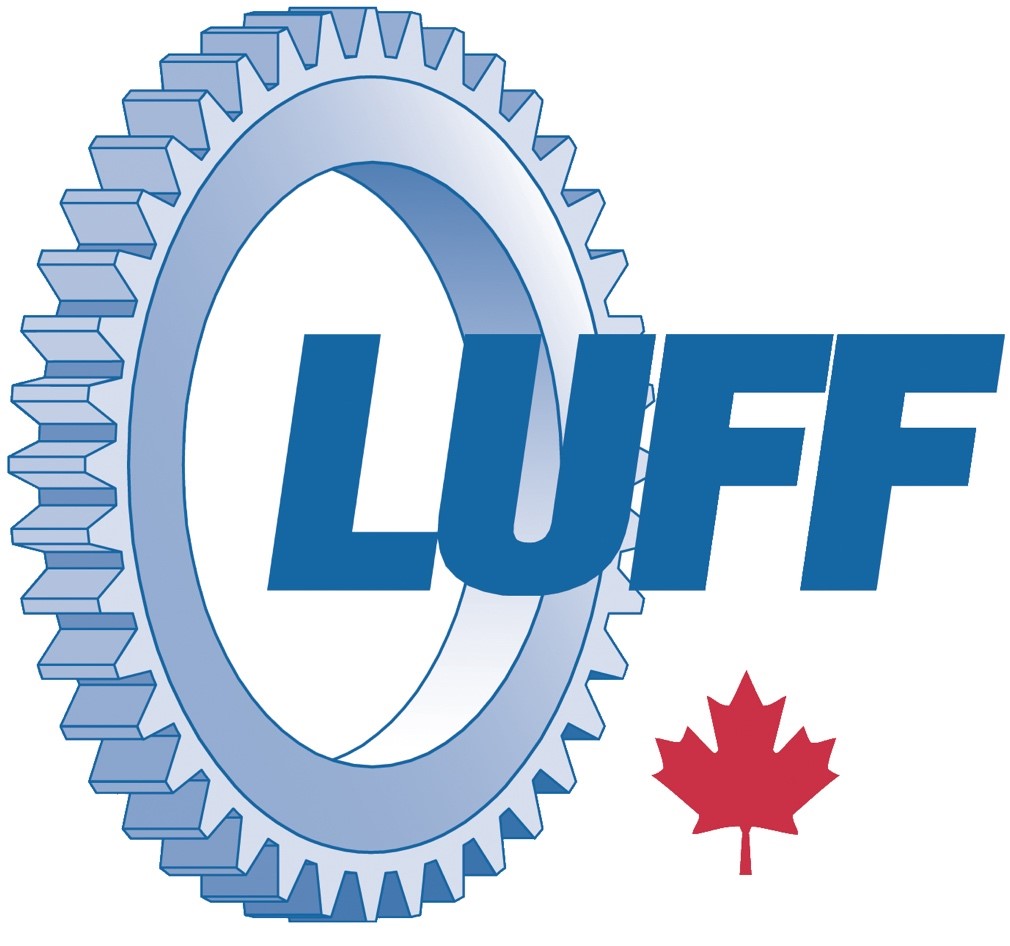 Luff Industries
Booth C30853
Luff Industries Ltd. manufactures quality conveyor components, including idlers with patented polymer end caps and pulleys with an industry leading rim thickness, to an international market.
The company's booth is located in the Central Hall (C30853).
Using Luff components, companies have been increasing the performance of their conveyor systems for over 40 years. Recognized for innovative products, quick turnaround times and industry-leading warranty, Luff conveyor components can be found in a variety of heavy industrial material handling applications.
Due to these different application requirements, Luff manufactures one of the most complete product lines available.
Luff Industries, luffindustries.com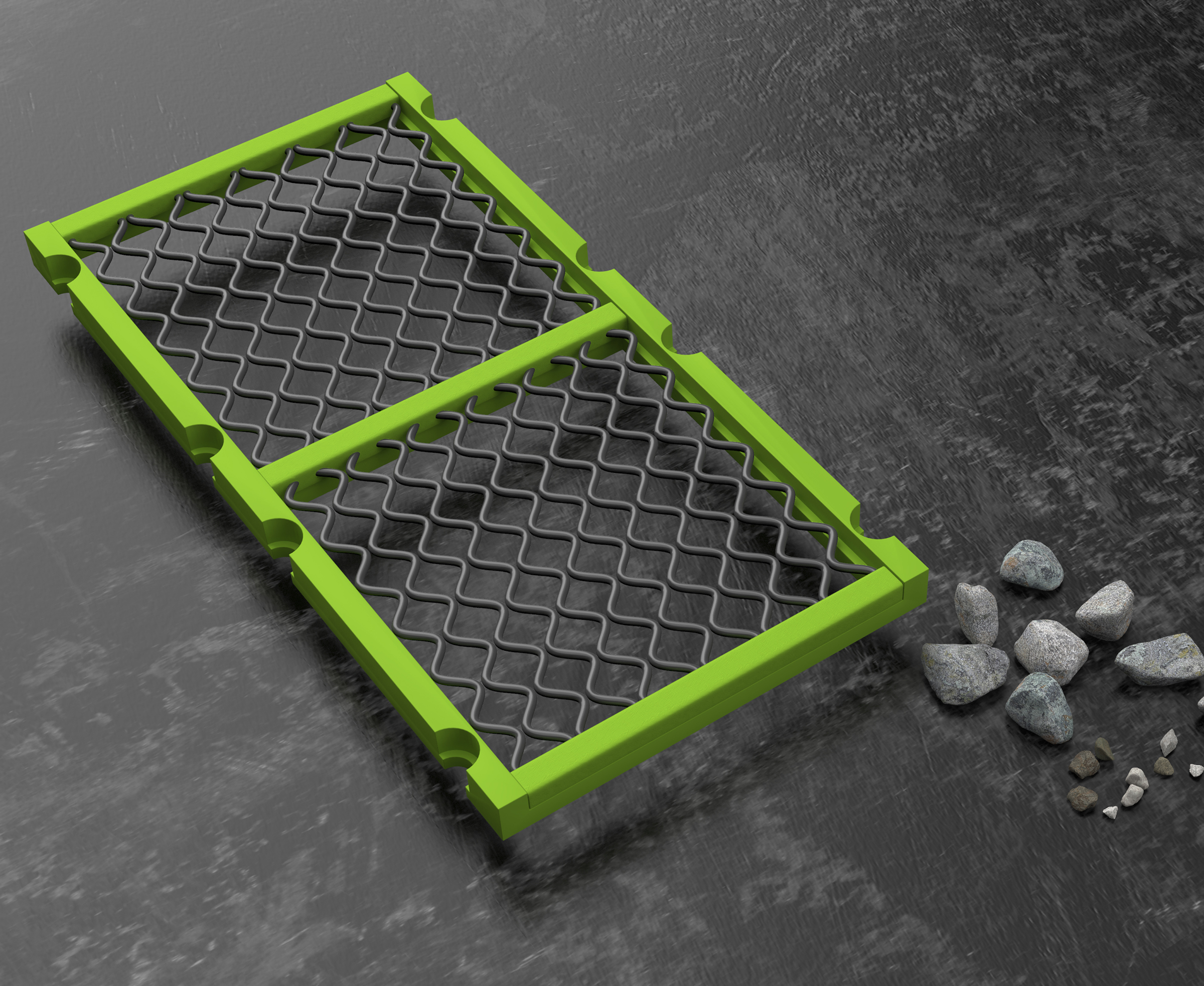 MAJOR
Booth C32267
MAJOR is highlighting its FLEX-MAT Modular PLUS screen media panels at booth C32267 during ConExpo-Con/Agg.
"We're always looking at ways to help producers get the best end product. What better way than to optimize the design of our efficient FLEX-MAT product for even better performance," said Bernard Betts, president of MAJOR. "FLEX-MAT Modular PLUS is just that. A proven, reliable solution to achieve heightened screening performance and improve the bottom line."
The efficiency-enhancing characteristics of all FLEX-MAT screen media, including the Modular PLUS series, are created by bonding OPTIMUMWIRE – the industry's longest-lasting wire – with distinctive lime-green polyurethane strips rather than weaving them. This allows wires to vibrate independently from end to end under material contact.
The high frequency of the wires – 8,000 to 10,000 cycles per minute – adds to the vibration of the screen box – 800 to 900 cycles per minute – to speed up material separation and passing. The increased screening action improves material throughput while virtually eliminating near-size pegging on the top decks and fine material blinding and clogging on the bottom decks, resulting in a lower cost of production per ton. Additionally, the media offers up to five times longer wear life than traditional woven wire and produces a cleaner retained product.
Like MAJOR's traditional FLEX-MAT panels, the new PLUS series is available in a variety of patterns, including the D, S and T series. The D-series features a standard square pattern, which is ideal for precise sizing. The S-series maximizes open area, virtually eliminates blinding, and reduces fine contamination. The T-series enhances screening for particles below 0.059 in. (1.5 mm) and features small openings to minimize blinding. The screen media is secured through either grooved, step, or pin and leg panels.
FLEX-MAT Modular PLUS screen media panels are available in either the patented OPTIMUMWIRE or 304 stainless steel wire. In addition to modular panels, MAJOR's signature FLEX-MAT Modular PLUS media is available in tensioned sections for use on crown decks.
MAJOR, www.majorflexmat.com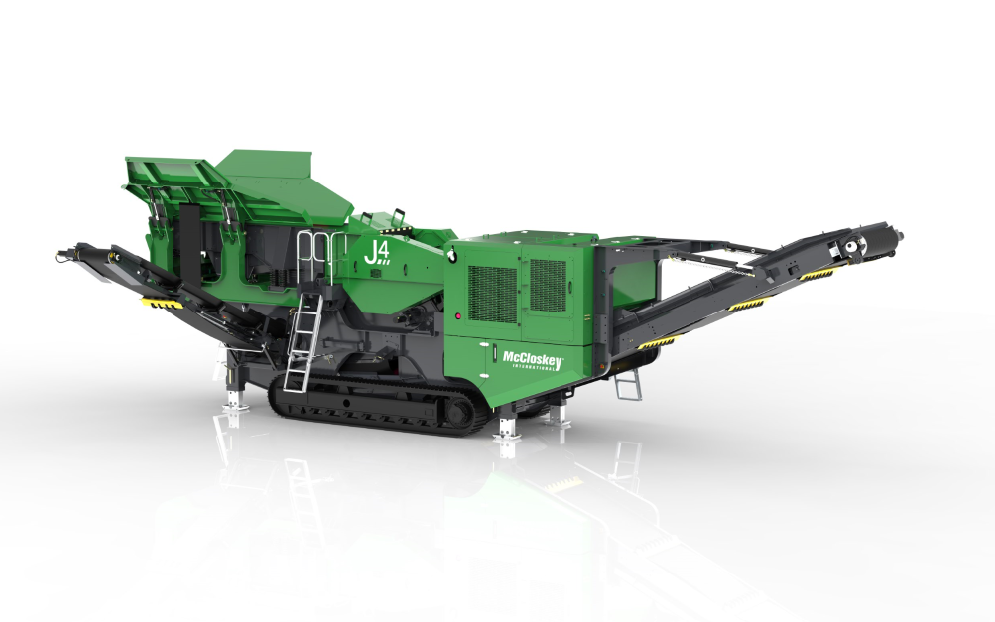 McCloskey
Booth S5411
An updated look for the McCloskey product line is being unveiled, with a modern look for the company's product portfolio. The new design maintains the globally recognized color brand, protecting its equity, while infusing it with a new look in line with new products being introduced at the show.
Located in the Silver Lot at booth S5411, the more than 15,000-sq.-ft. space showcases the newest products from McCloskey International, as well as new features designed in collaboration with key customer input. Of note, the new color scheme brings a consistent colored chassis and galvanized steel handrails, creating a unified and a more contemporary look across the product range.
"As McCloskey and its allied brands grow in response to rising demand globally, we continually are seeking new ways to enhance the brand while ensuring we maintain the equity we have built over time," said Toni Laaksonen, senior vice president, McCloskey International. "This update reflects our commitment to the foundation built on the McCloskey green while refreshing the product line with a modern approach."
The world is facing some major challenges, and North America is no exception. The increasingly urgent search for carbon-neutral and emission reduced sustainable products has led McCloskey to develop a number of options for its customers, including electric and dual power (hybrid) alternatives. At ConExpo-Con/Agg the company will show a S190 Dual Power screener along with a ST100TVR Dual Power stacker as representative of the advances in McCloskey's product innovation. Crushers are also rolling out in electric versions in 2023, including the J4E and J6E, with more products entering the market throughout the year.
A 1,200-sq.-ft. information pavilion provides a bird's eye view of the equipment, as well as a venue for customers to meet and mingle with dealers from around the world. McCloskey's allied brands, McCloskey Environmental and MWS Washing Systems, will be showcased in the main pavilion, along with an Aftermarket display and information zone to meet with representatives on the broad offering of after sales support and services available.
Products on display at the show represent all categories of McCloskey equipment, as well as those from McCloskey Environmental and MWS Equipment.
McCloskey, www.mccloskeyinternational.com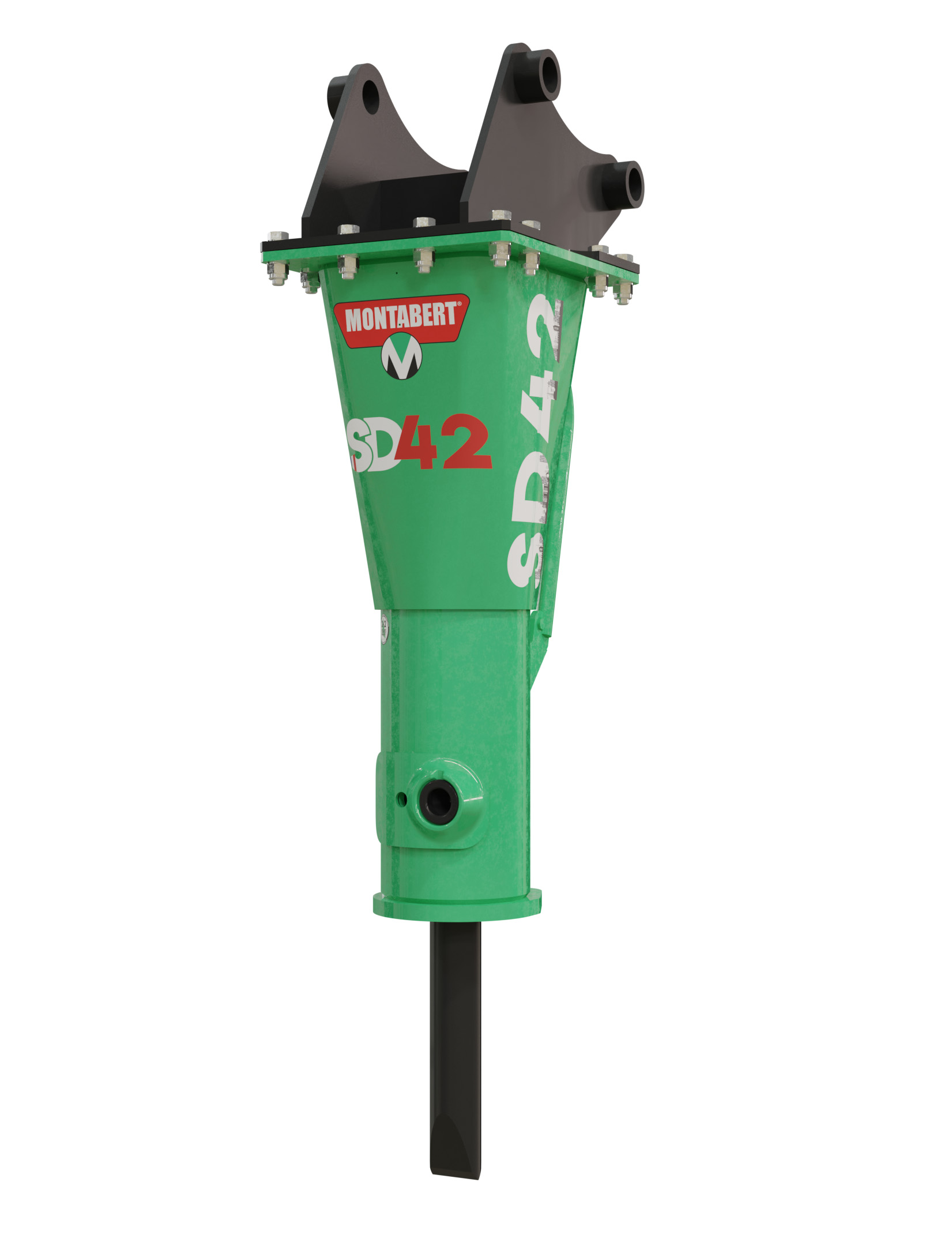 Montabert
Booth W42229
Visitors are encouraged to visit Montabert in the West Hall, booth W42229, during ConExpo-Con/Agg, to learn about new developments in rock breaking and demolition tools.
New products to be highlighted at the show include the SD Compact Breaker for rock breaking. The SD line is designed to fit compact carriers such as mini-excavators and skid steers. Additionally, Montabert's new line of Silent Demolition Tools, including grapples, processors, fixed and rotating pulverizers, and scrap shears, offer contractors multiple options for demolition and recycling applications.
Montabert's SD series of hydraulic breakers is designed for use on skid-steer loaders, backhoe loaders and mini-excavators, providing versatility and productivity to accomplish multiple tasks with a single carrier, a single operator, and a single attachment. With fewer wear parts and no tie rods, the SD offers quick and easy maintenance in the field or the shop.
Bushings, pins, and tools can easily be replaced in the field without removing the breaker from the carrier. The fully enclosed, soundproof cradle reduces vibrations transferred to the carrier, as it limits noise on the jobsite. Lightweight, yet heavy-duty housing protects working parts and hoses. A unique energy chamber acts as hydraulic shock absorber and reduces pressure variations in the hydraulic circuits to provide consistent energy to the breaker. The SD line includes seven models for compact carriers from 1 ton to 12 tons.
Montabert, www.montabertusa.com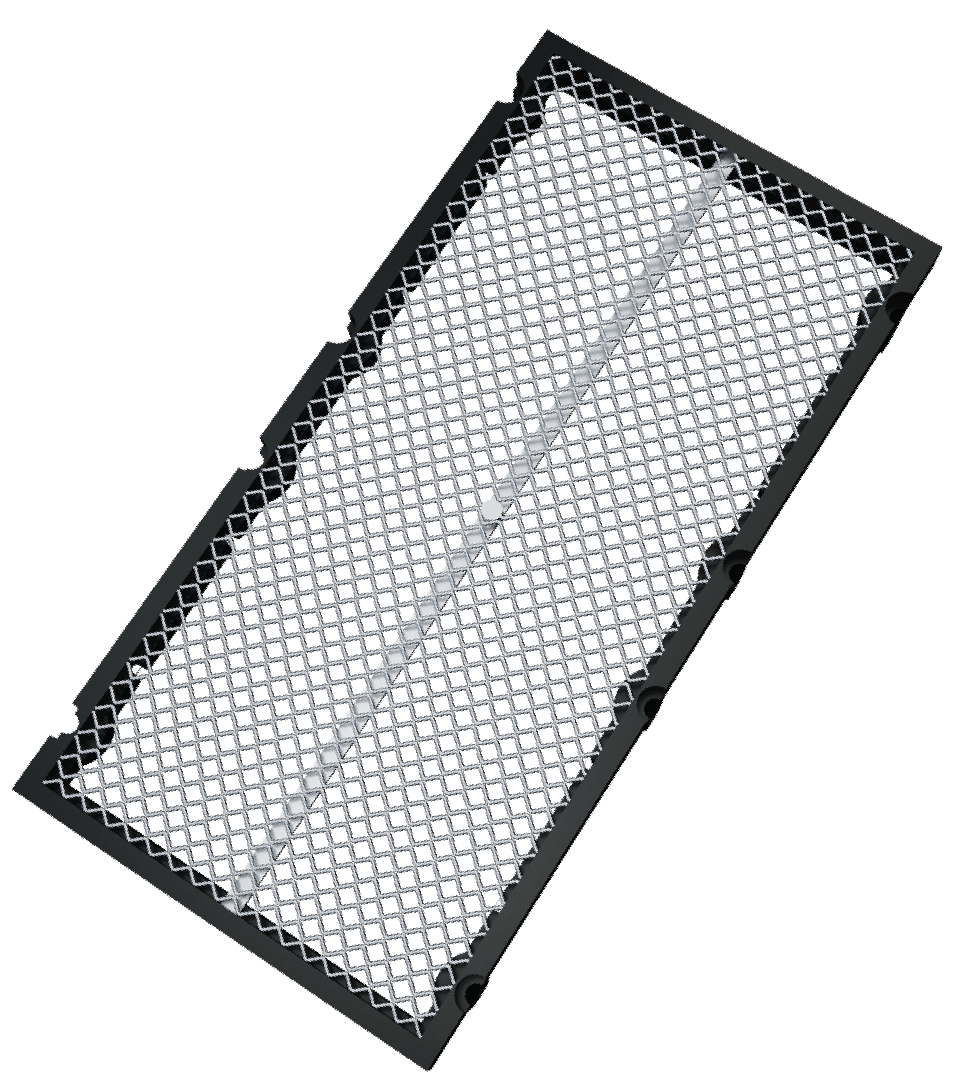 Polydeck
Booth C31561
Polydeck, a provider of innovative modular screen media solutions, is set to continue pushing the boundaries of modular media at the upcoming ConExpo-Con/Agg show with the launch of its latest product offerings. The company, which has a reputation for delivering cutting-edge solutions to the mining, aggregate, energy and industrial markets, will showcase RUBBERDEX ULTRAMAX and METALDEX ULTRACLEAN, designed to improve the efficiency and effectiveness of the screening process.

ULTRAMAX is Polydeck's latest addition to its RUBBERDEX product line, and it offers up to 57.6% open area, making it an excellent alternative to conventional wire cloth. With 77.23% more open area than competitor rubber media, RUBBERDEX ULTRAMAX is designed to provide superior performance and efficiency in the screening process. The product is ideal for customers looking to increase production with an efficient and easy to install screening solution in dry sizing applications.

METALDEX ULTRACLEAN is another new product from Polydeck that extends the company's METALDEX product line. The product offers 9.5% more open area than competitor wire panels and provides more effective cleaning, throughput, and efficiency. The product is the perfect solution for customers looking for a screening solution that provides accurate sizing while maintaining high standards of cleanliness and efficiency.

"We are excited to launch these boundary-pushing products at ConExpo-Con/Agg," stated Trey Rollins, director of marketing. "Our goal is to provide our customers with the best possible screening solutions, and these new products are a testament to our commitment to innovation and excellence. We believe these products add to the wide range of custom solutions we can provide our customers that will improve their screening production."

At the show, Polydeck will have a team of application experts on hand to demonstrate the features and benefits of its latest product offerings. Attendees can also ask questions and learn more about how these products can benefit their operations.

Polydeck invites all trade show attendees to visit booth C31561 to learn more about its latest product offerings and how they can benefit from them.
Polydeck, www.polydeck/com/conexpo2023
RubbleCrusher
Booth S5276
RubbleCrusher will make its North American debut as part of the McLanahan family of companies at ConExpo-Con/Agg. RubbleCrusher will be introducing its compact, mobile crushing units to North America at the show, with a focus on expanding its global dealer network in the United States.
RubbleCrusher will showcase its portable and track-mounted jaw crushers at booth S5276 in the Silver Lot during the show. These crushers are fast to deploy on job sites and meet all Department of Transportation regulations.
The popular pull-behind portable crusher, RC150V, can be hauled by any full-size pick-up truck, simplifying setup at any operation. The RC150V unit weighs just under 7,800 lb. and enables the operator to recycle C&D waste materials for use on site, without having to pay to remove materials or bring in new aggregate for jobs. The RC150T offers the same features as the RC150V but is mounted on tracks, making mobility on site possible by remote control.
Based in Leicestershire, U.K., RubbleCrusher offers robust crushing and screening equipment across various industries to allow for on-site recycling of C&D waste materials and are looking to expand their dealer network throughout the United States. Stop by Booth S5276 to learn how a RubbleCrusher can benefit your application.
RubbleCrusher, www.rubblecrusher.co.uk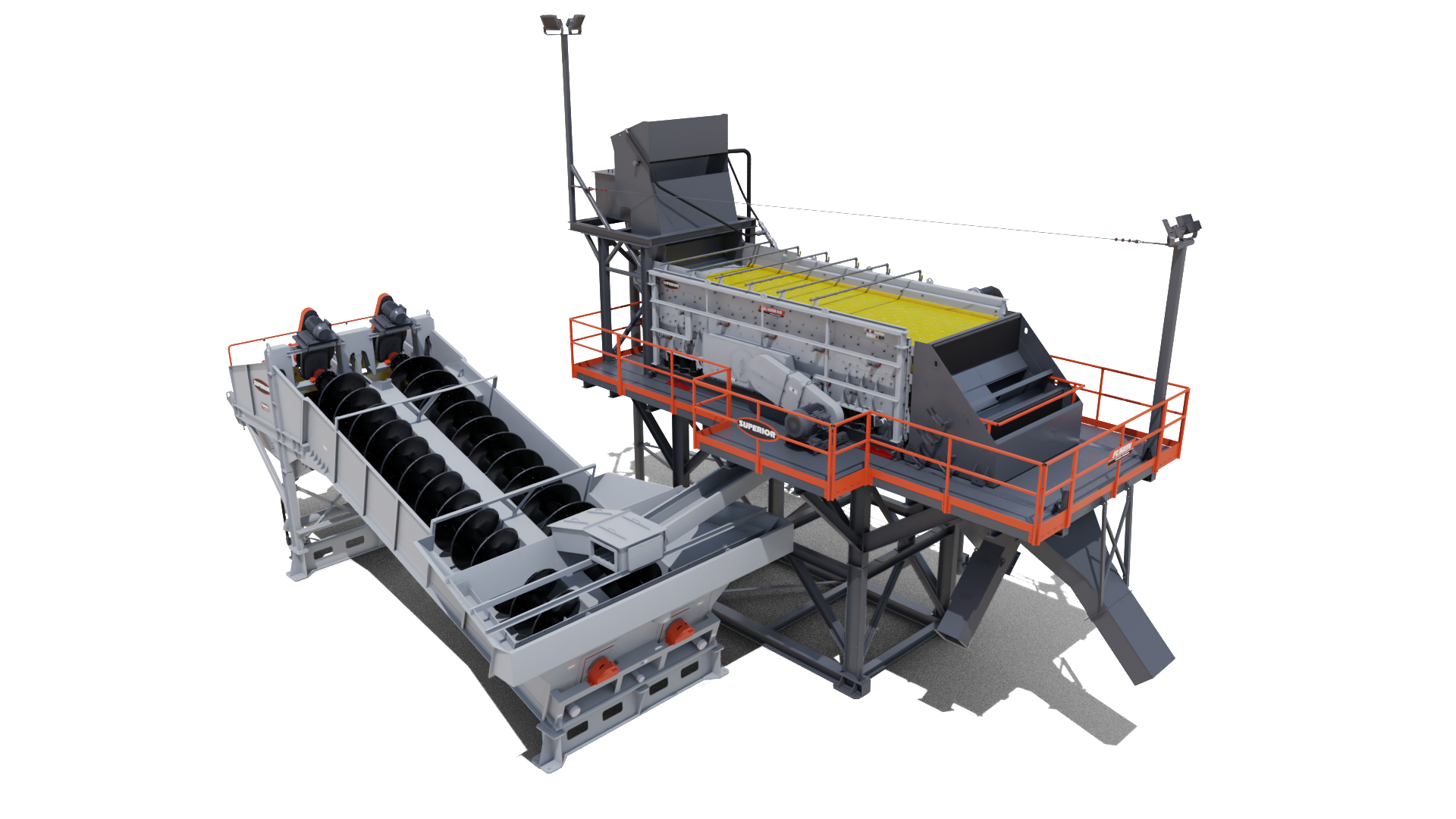 Superior Industries
Booth S5006
Superior Industries Inc. is planning to showcase more than 250-tons of its products at ConExpo-Con/Agg. At least eight of the products will be brand-new and revealed for the first time at the show.
For previous ConExpo-Con/Agg attendees, Superior wants you to know about its new booth location for the 2023 edition of the show. The manufacturer is relocating from inside Central Hall to outside in the Silver Lot.
"Inside is climate-controlled and comfortable, but our equipment and our people were born to be in the great outdoors," said Corey Poppe, Superior's communications manager. "In addition to our massive display of equipment, we're incorporating lots of fun elements that only work in the open air. Things like 20,000 sq. ft. of artificial turf, grilling and grill giveaways, laid back patio-style seating, and maybe we'll even roast a few marshmallows!"
Here's a brief preview of some of the products Superior plans to showcase:
Expanded Cone Crusher Portfolio – Two brand-new cone models will be introduced and be shown alongside Superior's trusted Patriot Bushing Cone. First, the Dakota Bearing Cone, which will earn credibility for its efficient use of horsepower per ton, a straightforward lubrication system, and a wide range of liner profiles. The other new cone crusher will be called the Endeavor Spider Bushing Cone. Operationally, it's an uncomplicated design that accepts a wide range of feed sizes with an adjustable stroke for fine tuning. Superior also plans to display its Liberty Jaw, Valor VSI, and Sentry HSI crushers.
New Portable Plant Utilized in Recycling – Designed to process in recycle applications, Superior's says its brand-new Portable Sentry HSI Closed Circuit Plant will get plenty of attention under the Vegas sun. It's equipped with a patent pending recirculating conveyor, which centralizes the crusher feed for full utilization and extended wear life of the HSI's blow bars. Other highlights include application-specific grizzly configurations, interchangeable cross conveyors, and screen media below the grizzly section.
New Quick to Erect Modular Wash Plant – According to Superior, its increasingly broad portfolio of Fusion Modular Platforms are a good match for aggregate producers seeking semi-static plants that are easy to install and maintain with a more economical price tag than portable plants or design-build projects. On display, the company plans to erect a 8- x 20-ft., three-deck Guardian Horizontal Wet Screen Fusion Platform with an Aggredry Dewatering Screen attached to one of the discharge points.
Telescopic Stacker Builds 200,000-Ton Stockpiles – In 2023, it will mark the eighth time Superior will display its famed TeleStacker Conveyor at ConExpo-Con/Agg, and each show there is new technology to showcase and new success stories to share. With radial travel, variable height and a telescopic conveyor, TeleStacker Conveyors stockpile material in a way that overcomes material segregation. This show, Superior will display a 42-in. x 170-ft. XTP Swing Axle model with a working automation panel that visitors can interact with in the booth.
Conveyor Components to Reduce Maintenance Duties – Once again, Superior will display a wide variety of its own conveyor components. In fact, the manufacturer is planning to show more than three dozen individual idlers, pulleys, scrapers, and other conveyor accessories. New products include a redesigned line of Exterra Belt Cleaners with some brand-new options, a modular Load Zone Skirting System for dust and spillage control, and unique Application-Specific Idler Bearing Seals for longer-lasting idlers in demanding conditions.
Superior Industries booth will be located in the Silver Lot, right inside what's traditionally been known as the main entrance to the show. The booth number is S5006.
Superior Industries, superior-ind.com/conexpo