Vulcan Materials Co. Focuses On The Intersection Of Community And Employee Priorities To Achieve Strong Engagement.
By Therese Dunphy
Part of what makes an aggregate operation a good neighbor is understanding the needs of the local community surrounding your operation and helping it address those concerns.
"Given the focus on environmental justice, sustainability, carbon footprint, and other things that are front and center in the news right now, it's really critical that people understand that community outreach is not a one-size-fits-all proposition," said Barbara Goodrich-Welk, manager, government and community relations of Vulcan Materials Co.'s Western Division.
"Every community is different. Every employee base is different," she added. For example, Goodrich-Welk said employees at the company's Austin Quarry are interested in first responders and education, while those at a nearby operation are passionate about veteran affairs. Each operation's community outreach activities reflect those priorities.
The bottom line is that topics that are important to both the community and an operation's employees create common ground, which is the key to creating real engagement from each group.
"Employees are engaged from the very beginning so we're constantly getting a pulse on what they're interested in. Our employees work such tremendously long hours. We want to make sure that we're creating opportunities for them that they find interesting and engaging," Goodrich-Welk said. "If they're in the community and they're interested and engaged, the community is going to feel that and know it's not just a box-checking exercise."
Build Community Ties
Prior to developing the greenfield site that is now its Austin Quarry, Vulcan had operated in California's Central Valley for many years. Prior to its permitting effort, the company had engaged with the county for a decade before filing any permits. It sponsored festivals, partnered with boys and girls clubs and served as one of the founding partners with the Madera Sheriff's Foundation.
"We were already very visible in the community," Goodrich-Welk explained. "The relationship with the community needs to be established years ahead of time. It is all about living up to your commitments. We made a lot of bold promises when we were in the permitting phase for the Austin Quarry, and we have followed through on every single one of them to date. If you say you're going to do something, you absolutely need to do it."
Reflect Community Priorities
While the Austin Quarry is located in a rural setting, the fire-prone area is also known as the gateway to Yosemite. It features a lot of prairie lands and mountains. Understanding that safety issue – and taking into account its employees' interest in first responders – Vulcan Materials Co. also donated a new Wildland Firetruck Xtreme 6 quick attack truck to the local department. The truck, valued at more than a quarter million dollars, was custom ordered for the community.
The Madera County Fire Department covers 2,153 square miles of unincorporated areas in the county. "It's a very fire prone area," explained Goodrich-Welk. For example, last summer the River Fire in Madera and Mariposa counties destroyed a dozen structures and required nearly 1,200 firefighters to contain the flames. "Response time in that situation is really key, so this is just another piece to that quick-response puzzle," she added.
Being part of an organization that supports its community can also be a point of pride for employees. "Giving back to the communities where we operate is central to the success of our operations," said Tyler McKinney, plant manager at Austin Quarry. "My team and I are so gratified to be able to have an impact on the community by providing this potentially life-saving equipment. It is the right thing to do, and it just feels good!"
Keep the Door Open
While being visible in the community is a key part of Vulcan's outreach efforts, it also maintains an open-door policy for those who want to tour the operation and see how material is processed there. "If anybody wants to take a tour of our facility, we are always happy to show them what we're doing onsite," Goodrich-Welk said. "There's no mystery around what we're doing. I would venture to guess that we are probably one of the more open companies in the industry, but we view it as just good business practice and the right thing to do to ensure that we're participating with the community."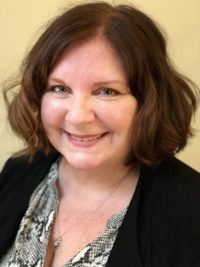 Therese Dunphy has covered the aggregates industry for nearly 30 years, while also serving multiple roles as a public official. As the owner of Stone Age Communications, she provides communications consulting services to help aggregate producers build stronger relationships within the communities they serve. She can be reached at [email protected]