Rock Products Presents The 2021 Quarry And Aggregates (Q&A) Forum: Industry Thought Leaders Open Up About The Infrastructure Bill, COVID-19, The Outlook For The Next Year.
By Mark S. Kuhar and Josephine Patterson
Each year, Rock Products reaches out to industry thought leaders to get their take on the aggregates industry. In this, the first of a two-part series, manufacturers comment on the new infrastructure bill and what the future holds. In the second part, they address equipment and technology and how it is impacting aggregates producers. – Ed.
Participants
Russ Burns, sales director, Terex MPS.
Tod Eberle, director of aggregate sales, Polydeck.
John Garrison, vice president of sales,
Superior Industries.
Jason Hurdis, global market professional, Caterpillar.
Chris Rhoades, product manager, technical services, BKT.
Mark Krause, managing director – North America,
McLanahan Corp.
Alex Kanaris, president, VDG.
Kris Leming, product manager, NTN Bearing.
Trey Rollins, director of marketing, Polydeck.
Joseph Teahl, business development manager, CDE.
Congress just passed a historic infrastructure bill. Please comment on the passage, what it means for the aggregates industry and for your company.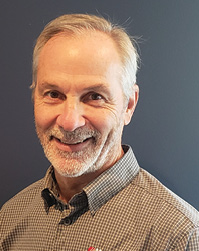 MARK KRAUSE: The obvious answer is that this will allow longer term planning and more capital spending from producers. It should also mean additional hiring of workers for the work that will be let in the future. To answer your question I do want to explain why I think this is a very historic bill. I see this bill as slightly different than other infrastructure bills of the past. Historically we would talk infrastructure when we are in a recession and need economic stimulus. Our economy does not seem to be in a recession at this time so why an infrastructure bill now? So does this mean I think it is a bad time to do a big infrastructure bill? No. One thing we learned in this pandemic recovery is that when it comes to repairing the private sector, probably the best thing we can do is just give people cash. It's quick and it works. Infrastructure takes much longer to see the effects hit the road. Hence the obsession with "shovel ready" projects. Most of what's worth building can't just be turned on like a light switch. I believe this is historic because we are finally investing in Infrastructure for Infrastructure reasons. The right answer is you should invest in infrastructure when the infrastructure itself needs investment. I would make a great argument that that's right now. We're seeing it in the real economy – strains on all parts of our infrastructure (particularly the ports) that are slowing down the recovery, leading to shortages, delays and higher prices on many goods. Hopefully this is what we solve. Maybe not for this cycle, but for future ones. So a very big win for our country and our industry.
JOSEPH TEAHL: This bill will significantly benefit our customers and our company. Current and future customers have experienced consistent demand for aggregates and sands used in all aspects of heavy civil construction throughout the past 24 months. The bill will allow states to allocate funds towards projects that were otherwise looked at as 'too expensive' as well as provide funding on the many necessary replacement projects that have been constantly fixed with 'band aid' contracts. One project in particular is the Gateway Tunnel, an Amtrak contract meant to provide a new tunnel system for the Northeast Corridor connecting New Jersey to New York City. With an estimated cost of $14 billion, this project has spent more than 10 years waiting for funding. The project has been green lighted due to the bill and we have already seen our customers start to prepare for the demand for products that will come from this project.
JOHN GARRISON: We hope this gives producers more confidence to look at projects beyond a single year, which is all you can do when infrastructure planning is always approved at the last minute and for a single year at a time.
ALEX KANARIS: To assess and evaluate the effectiveness of this bill that was just passed by congress, we need to know when the money will be allocated, what projects will qualify, and how much of the $1.2 trillion will actually be used for infrastructure projects like roads and bridges. What is known today, is that only $450 billion out of $1.2 trillion will be used for intended projects. Based on the experience during the Obama administration, when the $850 billion was passed for shovel-ready infrastructure jobs, it ended up being allocated to projects other than what it was intended for. It is very difficult to make plans in the current politically changed environment we are facing today.
RUSS BURNS: We are certainly keeping a close eye on the infrastructure bill and how that will impact our customers. The passing of the bill should add some needed security for the market looking further into the future.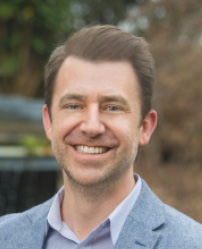 TREY ROLLINS: The infrastructure bill should certainly boost confidence within the aggregates industry for the much-needed improvement projects that have been waiting on funding support. Additionally, the bill should also provide a sense of stability and confidence for the industry in the near future. We are cautiously optimistic that the impact of the bill will be felt sooner, rather than later, as projects that have been on hold will potentially start getting approved.
TOD EBERLE: The passage of the infrastructure bill will help individual states better plan for their own infrastructure needs going forward. The combination of a new bill, pent up demand, and increased tax revenue coming out of COVID should give a boost to Polydeck and our customers.
JASON HURDIS: The quarry and aggregate customers I have talked to about this bill and its potential impact are not clear on what is included and if all the promises are fully funded at the federal level. At the state level, the need and funding to improve roads, build new roads, bridge work and the like are being planned and bid for 2022. States such as Texas, Florida, Tennessee and others have progressive improvement plans that should result in an increase in aggregate material production and an increase in machine acquisition via rental, lease and purchases in 2022.
KRIS LEMING: The infrastructure bill will be beneficial to both the aggregate industry as well as those business that support aggregates. Specifically with bearings that are used in a variety of demanding applications throughout the entire aggregate process.
CHRIS RHOADES: Moody's Investors Service reports that construction spending could see a 5% growth increase in 2022 and a 5.5% growth increase in 2023. Aggregate companies could also enjoy some of the greatest benefits with a projected growth of 3% per year. BKT focuses on partnering with local aggregate producers and servicing dealers to ensure they do the proper planning to have the tires needed to fuel their growth.
How has COVID-19, along with the national labor, supply chain and energy issues impacted your business?
KRAUSE: To start with there was the disruption of traveling to sites and visiting with customers. We got used to the virtual meeting because we had to. Some of that will stay as we come out of this pandemic, but the need to see the issues and talk face to face with producers is back as much as ever. Now that it is coming back we face the new inflationary pressures. Whether they are transitory or not, they are real. We see it at the gas pump. We see it in longer lines at restaurants and in airports. Then you add the supply chain issues and especially the transportation issues and we all face a lot of headwinds. Hopefully we don't see a steel crash the way we saw a lumber crash after the lumber boom.
GARRISON: A combination of historic steel price increases, difficulties with the supply chain and labor shortages challenges our ability to produce products at a fair price. We expect labor to be the strongest and longest lasting issue we face of these three. Meanwhile, we're also celebrating a record year for dealer stock investments. Demand is very strong, but supplies are a bottleneck. So dealers and producers are getting as much as they can and when they can … knowing there might be some delays during manufacturing. As I'm sure others are, we're working every day to limit the effects of these headwinds so we can produce quality products in a timely fashion and at a fair price for our customers.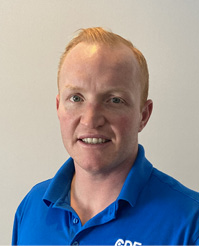 TEAHL: COVID has allowed companies that were ahead of the curve in their use of technology to thrive and expand their business during a period that would have traditionally been devastating. CDE continues to push the limits on where and how technology can be implemented to aid in the development and nurturing of relationships within our network. Only recently have we had to recognize that our lead times will be stretched due to supply chain disruption. Like many of our partners, it is tough fill the demand for products when there are open positions to help make the products. Within the United States, the CDE team has been stable and we continue to provide customer support throughout the country.
KANARIS: COVID-19 has affected all businesses, some more than others. Our company has fared quite well up to now since it does not depend on outside suppliers. All parts in our drum motors are manufactured in-house. VDG only experienced long delivery times for raw materials, and higher transportation costs. Labor has not been an issue.
BURNS: With the elevated demand, supply chain constraints and material shortages have been frustrating to predict. We've continued to be pressured with price increases across many areas of our business. Like many others, it's also been taking more time to fill open positions, but the good news is that we are hiring.
EBERLE: The vast majority of our raw materials are sourced in the United States, and this has helped us maintain production during the pandemic. We have experienced some issues with the tightening labor market but have been able to mitigate the issues with cross training and robust recruiting efforts. Our outlook for growth remains strong and will match that of our customers.
LEMING: We are having the same issues as many other manufacturers, the labor shortage is impacting our ability to provide superior service to our customers. We are becoming more innovated with how we conduct our business to support our customers.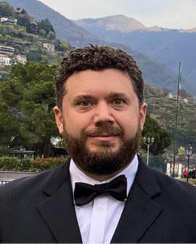 RHOADES: BKT has taken aggressive steps to counteract the global impact COVID-19 has taken on our industry. With carbon black pricing increasing for eight months in a row and the raw materials needed to make a tire increasing 23.7% on a year-over-year basis, we have taken every step to combat the rising raw material costs and supply. BKT has built its own carbon black plant to guarantee the quality and supply of carbon black making BKT even more vertically integrated. Despite labor and supply chain issues, our logistics teams are working around the clock to source containers that have increased in price four to five times, and shepherd the tires through the ports and into customers inventories at higher production rates and increased shipments compared to previous years.
Through BKT's Corporate Social Responsibilities Initiative, we have supplied:
60,000+ food & grain packages for 15 days supply for 4 people in various regions of India.
80,000+ PPE distributed to medical staff.
500,000+ meals distributed in India in collaboration with the NGO Ashaya Patra and other organizations.
30,000+ Medical Scrub Suits distributed to various hospitals.
4,000+ counter shields distributed to tire dealers.
12 hemodynamic monitors donated to the Tata Memorial Hospital in Mumbai.
Built a contactless Covid-19 treatment center and E-ICU unit at our plant in Bhuj, India.
What are you hearing from your customers in the aggregates industry? Are they continuing to do well in a challenging environment?
KRAUSE: I would start by pointing out the earnings reports from the publicly traded companies in our industry. Most, if not all have done quite well and reporting record profits. Businesses learned to quickly control their costs while the revenue fluctuated and was unsure. There are concerns of a return to more regulation. The supply chain issues will get solved or will take care of themselves. The labor crunch is a different matter. Where will the truck drivers come from? Where will the trained mechanics come from? The workforce development problem facing all of us is not a short-term fix. There is also not one simple solution.
GARRISON: Despite all of the headwinds affecting our business in 2021, demand for new equipment and replacement parts was very strong in 2021. In fact, some of our dealers will report record years for Superior sales this year. Personally, we characterize it as a very solid year. It wasn't quite a record, but pleasantly solid – again – despite so many headwinds. Speaking for the aggregates industry, a lot of plans were put on hold at the beginning of the pandemic. Starting in the late summer and early fall of 2020, things really started to pick up. That momentum carried into 2021 and grew throughout the year.
TEAHL: We have the best customers, and when they thrive, we thrive. During these challenging times our partnerships have experienced healthy and steady growth in more than one criteria. That includes both new plants with new customers and plant upgrades with existing customers. The demand for products that we help our customers produce is tremendous and the forecast demand for these products is steadily increasing.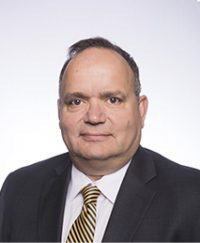 KANARIS: We have received mixed feedback from the aggregates industry. We hear concerns about current regulations, and trepidations of additional regulations to come, nevertheless we did not see a slowdown. Our equipment sales to this industry have increased.
BURNS: Our customers are seeing very similar issues to us. Demand for their products remain very high, and timelines to deliver are still very tight. In many cases, they are trying to do more with less, so the need to expand or increase production is a driving factor for remaining competitive in their markets. Despite the added pressures of the market, we still see many investing into the long-term growth of their companies. The signing of the infrastructure bill will add some security to continue these investments.
EBERLE: Our customers are doing very well and seem optimistic about the future. I do hear that labor is a challenge for everyone, but hopefully that subsides going forward.
HURDIS: The short answer is yes, most customers continued to produce materials due to the projects and volume in 2021. Backlogs did increase due to shutdowns and staffing issues but most companies are working through this issue in the short term and longer term. From my discussions with customers, all segments – sand and gravel, road materials, cement – have all remained steady and at volumes higher than they expected during these times.
LEMING: Everyone we speak with in the aggregate industry say they are having a great year but at the same time dealing with COVID-19-related issues.
RHOADES: Customers are inquiring about tire availability. It appears that certain sizes are becoming harder and harder to source. Customers are also looking for additional supply partners that will save them money while not compromising on quality.
How do you expect the industry to perform in 2022, with a return to AGG1 and other live and in-person industry shows restarting?
KRAUSE: I feel very comfortable in saying that 2022 will be even better than 2021. Three factors give me the confidence to say that. First, we are going into 2022 with some of the healthiest backlog in many years. The whole industry appears to be seeing this. The first quarter is darn near sold out with some items we are scheduling for June and even later. Second is the confidence and optimism as our economy opens back up. Housing starts are ramping back up as is much commercial building. Then, third is the before mentioned infrastructure bill. It will take about a year before we see the full effects of the bill which will help lengthen this business uptick. At this moment I anticipate a very busy AGG1. First, its Nashville. Second, it's a smaller show with education support. Unfortunately for MINExpo we were in a surge time for COVID which kept many visitors away. We also had no international visitors at MINExpo to speak of. With the borders opening up again and travel picking back up, I see AGG1 2022 bringing many people, unless something new would pop up with COVID.
GARRISON: We already have several large projects in the books for 2022 and our dealers are placing significant stock orders as they prepare for increased demand in sales and rental activities. We're expecting double-digit growth in 2022. Increased shipping costs and supply chain issues from both domestic and international vendors will continue throughout 2022. This will drive lead times out and add cost to the price of goods. Finding sufficient workforce in our manufacturing facilities will also continue to be a challenge next year and into the foreseeable future. In fact, it's at the top of the list!
TEAHL: CDE has had the opportunity to participate in a few in-person conferences in the past six months and the results have been very promising. Thankfully, 2022 should and will be a tremendous year for the industry and CDE, as a global company, we are very excited to meet customers and prospects, particularly at AGG1 where we'll be exhibiting at Booth 1120. To meet and engage with everyone in-person after two years of virtual business will be a welcomed change and a reminder that we are headed in the right direction.
KANARIS: There are several uncertainties that will influence expectations. We do not expect the industry to have a major impact on performance with the return of AGG1 and other industry in-person shows. Based mostly on speculation and on the equipment production increase from 2020 to 2021, VDG is planning an extra 10% capacity increase for 2022. We are excited to see the return of shows such as AGG1 for physical face-to-face engagement with customers and to demonstrate new product developments for the aggregates industry.
EBERLE: We expect 2022 to be a strong year for the aggregates industry and have forecasted growth in both the United States and Canada. We always look forward to seeing our friends in person at AGG1 and hope 2022 is a return to normal for the industry.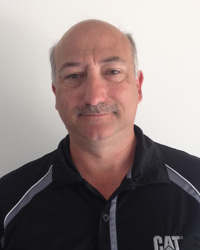 HURDIS: From customer discussions, I am hearing most just want to "return to normal" with attending trade shows, visiting manufacturers and attending industry specific manufacturer sponsored program. The return of in-person trade shows such as AGG1 will see solid attendance as customers want to see machines and talk to experts in person as well return to the networking that simply is lost via virtual deliveries.
LEMING: The ability to meet with aggregate people in person and listen to what they need in our challenging time will make 2022 very successful.
RHOADES: Our industry performs best when we all get to connect for face to face discussions. BKT has recently been to MINExpo and SEMA, and the turnout was promising. We will be exhibiting at AGG1 in Nashville and look forward to meeting with those in the aggregates industry to discuss solutions to their needs.
Please comment on anything that is impacting your business right now that you would like to bring up.
BURNS: I think we'll see many markets remain strong throughout 2022. Equipment availability will likely play a larger role in customers looking to grow or replace older equipment and we are focused on working with our distribution partners and our factories to have stock equipment ready when the customer needs it.
KANARIS: One of the issues that is impacting our business is the paradigm that exists in the industry, namely the resistance to change to newer more advanced drive technologies. Even though using a VDG drum motor provides a much more effective, efficient, safer, and maintenance-free drive solution, it is hard to convince aggregates engineers to advance their approach and accept the new drive technology. The other issue is the initial 15% to 20% higher purchase cost of the VDG drum motor over the traditional external conveyor drive. The VDG drum motor including all the components are manufactured in USA and often the competing conveyor drives, or parts of those drives are manufactured in other countries and cost less. With our in-house manufacturing using cutting-edge production technology and automation, VDG ensures product quality, fast delivery, and after sales service and support.
BURNS: Simplicity is proud to celebrate 100 years in business. The history of Simplicity began in 1921 when George Behnke and his brother bought a garage in Gladwin, Mich., and had the idea to screen gravel for a road building contractor. Their operation officially became the Simplicity Engineering Co. in 1921, and Simplicity moved to its Durand home in 1925 where manufacturing continues today. Simplicity's range continues to grow, but their focus remains on providing high quality vibratory equipment, whether through standard screens and feeders or custom solutions designed to fit new or existing systems. Since 1921, Simplicity has provided vibrating equipment into virtually every industry requiring the separation of materials into various sizes. Due to the COVID-19 pandemic, Simplicity had to change initial celebratory plans for this milestone from an in-person event to a virtual one. Learn more about Simplicity's history and 100 year celebration at www.terex.com/mps/en/simplicity/simplicity-100-year-anniversary.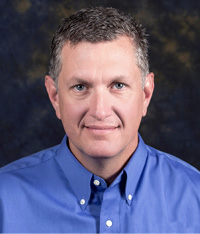 EBERLE: We are very fortunate to be serving such a great industry and want to thank all our customers for their support. In a time with social distancing and remote communications we have found that our customers still value personal service and communication. These partnerships run deep and we thank all our customers for allowing us to maintain the relationships that has made us what we are.ROLLINS: Along with our customers, we are currently experiencing some of the strongest demand we have seen in our recent history and anticipate demand to remain at a record pace through the first quarter of 2022. We are thankful for the operational planning Polydeck is committed to so that we are able to maintain lead times that are conducive for our customers to meet the demands they are experiencing as well.