A measure we watch with great interest that speaks volumes about the outlook for the new home construction market is the Builder Sentiment Index tracked and published by the National Association of Home Builders (NAHB) and Wells Fargo, which is known as the Housing Market Index (HMI).
I have written about this all-important indicator several times in the past, because it is one of the many critical measures of sentiment that drives the ups and downs of the American economy. The homebuilder industry in the United States has its finger on the pulse of buyer sentiment and demand better than any other measure with the exception of the Realtor community, which also keeps its finger on the mood of the buying public. Builder sentiment in the market for newly built single-family homes moved three points higher to 83 in November.
By way of background, housing's combined contribution to GDP generally averages 15% to 18%, and occurs in two basic ways:
Residential investment (averaging roughly 3% to 5% of GDP), which includes construction of new single-family and multifamily structures, residential remodeling, production of manufactured homes, and brokers' fees.
Consumption spending on housing services (averaging roughly 12% to 13% of GDP), which includes gross rents and utilities paid by renters, as well as owners' imputed rents and utility payments.
But it is builder sentiment that best gauges the outlook for the housing market. A lack of resale inventory combined with strong consumer demand continues to boost single-family home building.
Key Constraints. According to the HMI, in addition to well publicized concerns over building materials and the national supply chain, labor and building lot access are key constraints for housing supply.
Lot availability is at multi-decade lows and the construction industry currently has more than 330,000 open positions. But despite these downdrafts, builders have hope, and they are buoyant about what lies ahead. The aforementioned low existing inventories and strong buyer demand helped push builder confidence higher for the third consecutive month despite supply-side challenges.
Another big move to the positive side for the new home market is the recent announcement by Fannie Mae and Freddie Mac that they are increasing the limits for mortgage backing to nearly $1 million for the first time, reflecting the current strength of housing prices. As has been widely reported in the popular business press, the maximum size of home-mortgage loans eligible for backing by Fannie Mae and Freddie Mac are expected to jump sharply in 2022, a reflection of the rapid appreciation in home prices nationally over the past year.
The increase may make it easier and cheaper for some borrowers to buy a home, particularly in more expensive areas of the country. Currently, the government-controlled mortgage companies can back single-family mortgages that have balances as high as $548,250 in most parts of the country, and up to $822,375 in expensive housing markets, including parts of California and New York.
The New Limits. Those limits are expected to jump to a baseline level of about $650,000 in most jurisdictions, and to just under $1 million in high-cost markets. In all, about 100 counties out of more than 3,000 counties across the U.S. are designated as high-cost markets.
Mortgage bankers and real-estate agents say the new limits should keep pace with the double-digit rise in home prices. Low mortgage-interest rates and buyers looking for more space during the pandemic has helped fuel the housing price surge in recent months, along with a significant shortage of new homes.
Taken as a whole, the positive builder sentiment coupled with the move by the federal housing agencies to increase the eligibility limits for their mortgages just further strengthens the outlook for the new home construction market well into 2022 and beyond.
And while we have witnessed a boomerang of the exodus from urban markets like New York with the resurgence in the desire to move back to cities, the suburb and exurb growth continues apace at a rate we haven't seen since the mid-2000s and will continue for at least a couple of years. The new home building market has more growth to come.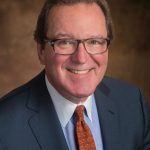 Pierre G. Villere serves as president and senior managing partner of Allen-Villere Partners, an investment banking firm with a national practice in the construction materials industry that specializes in mergers and acquisitions. He has a career spanning almost five decades, and volunteers his time to educate the industry as a regular columnist in publications and through presentations at numerous industry events. Contact Pierre via email at [email protected] Follow him on Twitter @allenvillere.