BKT launched a new size for its EARTHMAX SR 51 tire: 875/65 R 29 L-5.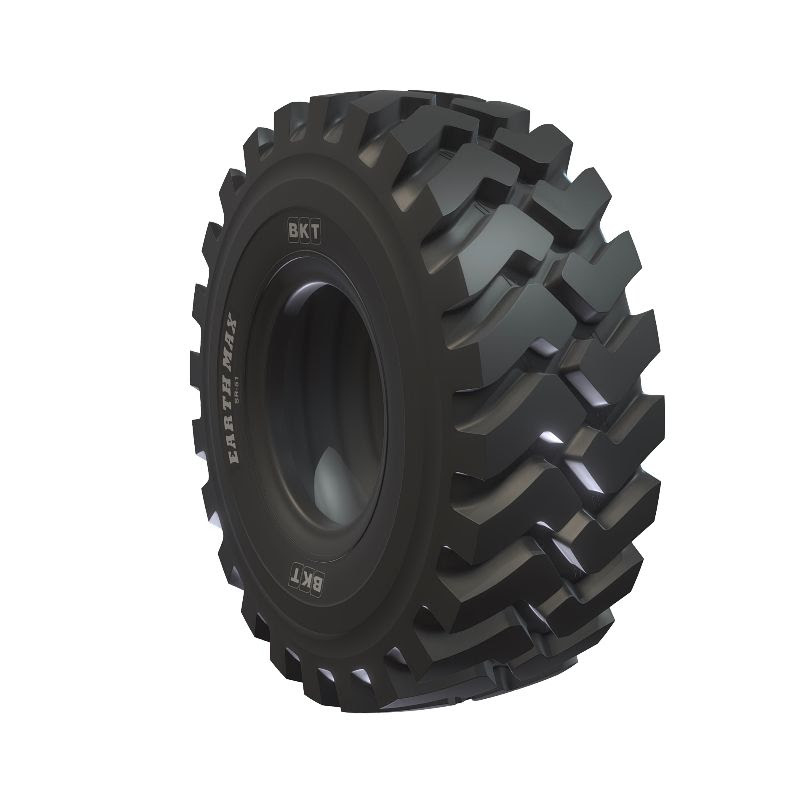 The new 65 series tire line is specially designed for wheel loaders working in aggressive applications, in highly abrasive rock quarries and landfills. This is possible thanks to the cut-resistant extra deep L-5 tread, that offers excellent cut and puncture protection and longer wear life.
EARTHMAX SR 51 also features an extra sidewall protection for exceptional traction and durability. Its strong all-steel structure and cut-resistant compounds help increase productivity and operating hours, preventing downtime due to tire damage. 
The low-profile design and reinforced beads offer excellent stability and lead to a longer life while the square-shaped shoulder laterally ejects gravel and reduces the risk of punctures.
The new 875/65 R 29 L-5 size adds to existing 17.5 R 25, 20.5 R 25, 23.5 R 25, 29.5 R 29, 35/65 R 29 and 35/65 R 33. All of them are featuring the special L-5 class tread with cut-resistant compound and are very popular sizes for all loading applications, meeting the demanding needs of OTR equipment applications globally.
EARTHMAX SR 51 is just one of the many tires of the EARTHMAX line specifically designed to promote a better distribution of loads for dump trucks, wheel loaders, dozers, graders and some multi-purpose vehicles.
The range is very broad and varied, making it hard not to find the perfect tire for every application. The range brings together in a single line more than 20 different tires for the OTR sector that vary depending on the application, the surface and the machinery. They are also available in numerous sizes and compound variants.
BKT, www.bkt-tires.com