By Mark S. Kuhar
Sept. 29 was National Coffee Day. We all like our coffee, right? The good people at YETI – makers of the most indestructible cooler known to man – reached out to Rock Products and asked us to field test their coffee tumblers.
I was very happy to oblige.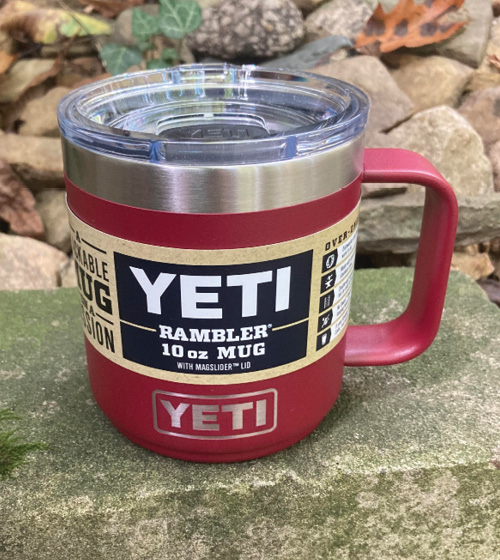 The YETI Rambler family of tumblers is tough as hell and will keep your drinks as hot (or cold) as science allows. With stainless steel construction, double-wall vacuum insulation, and No Sweat Design, they're perfect for cold mornings in the quarry or long days sitting in the front-end loader. Plus they're dishwasher safe.
At a glance, the Rambler 10 oz. stackable mug with its MagSlider lid might look like your everyday drinking vessel but look again. It's loaded with top-to-bottom insulation to keep your coffee hot from the first pour to the last sip.
And it's a space saver. When the lid is removed, the built-in grooves on the bottom help it stack perfectly on top of another one just like it. So whether you're storing it in your cabinet at home or in your truck, it one-ups the average mug.
Like the entire Rambler family, this stackable mug and included MagSlider lid are dishwasher safe making them easy to clean, but please note – the smooth-sliding magnet component is not leakproof and will not prevent spills.
The Rambler 30 oz. travel mug with Stronghold Lid is the beast of all travel mugs. Bring on the rocks, because this behemoth travel mug holds enough caffeine for even the biggest coffee drinkers.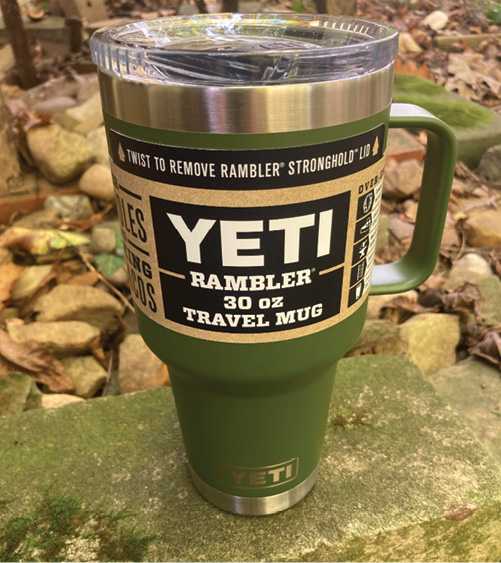 With an elevated handle and cupholder compatible design, it makes mornings in the quarry that much easier. Plus, its leak-resistant Stronghold Lid easily rotates to fasten for both right-and left-handed users – meaning your daily fuel will stay put when you're on the go.
If I have any complaint about YETI's line of smaller mugs, it is that the bottoms are too wide. They do offer a tapered bottom on some taller styles that fit in the cup holder of my Jeep.
While the company made its name with coolers and cups, it has expanded its line of offerings to include everything from backpacks and luggage to coats and sweatshirts. Heck, they even make camping chairs and dog bowls.
You can check out all of YETI's products at www.yeti.com.