On the surface drilling side, at MINExpo 2021 Sandvik showcased the Sandvik DR410i rotary blasthole drill rig, Leopard DI650i down-the-hole drill rig and Pantera DP1600i top hammer drill rig, part of the Top Hammer XL system.
Booth visitors also learned more about AutoMine Surface Drilling, an automation system for fully autonomous and tele-remote operation of a wide range of intelligent Sandvik surface drill rigs.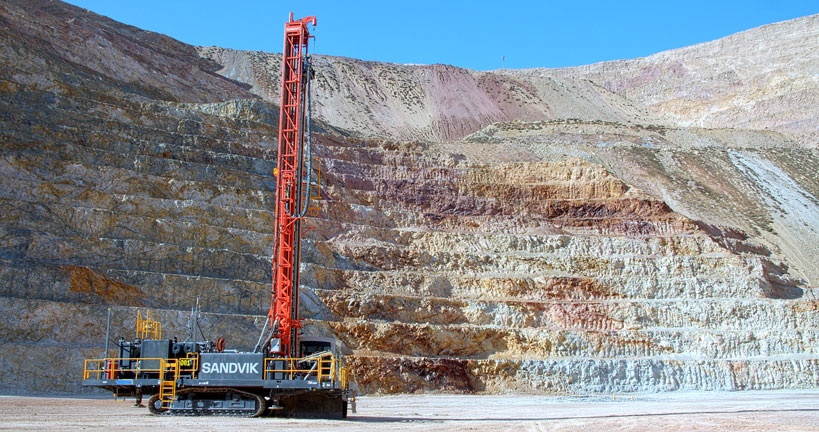 The AutoMine system's new AutoCycle functionality enables a fully autonomous drilling cycle with hole-to-hole tramming for automatic rig relocation according to the drill plan.
In addition to displaying its latest rock tools offering at MINExpo, including the recently launched Sandvik LT90 top hammer tool – part of Top Hammer XL – Sandvik will launch a new DTH hammer with class-leading fuel efficiency.
The company also launched a new rotary bit, new heavy duty drill bits, a new drill bit for autonomous drilling and its latest digital rock tools solutions, all developed to increase sustainability and productivity. Sandvik also launched the new Sandvik RD212 and Sandvik RD315 rock drills at the show.
Sandvik, www.sandvik.com