Soil Connect is an innovative digital marketplace that provides a better, faster and cheaper way for construction professionals to transport and acquire soil, aggregates and other building materials. The company has developed eTickets.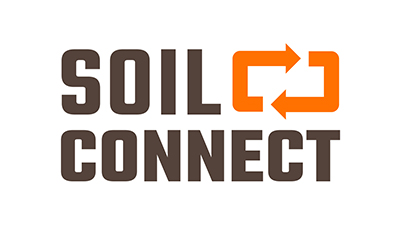 "By enabling our users to transact at shorter distances, we are saving our customers tens of thousands of dollars while substantially reducing the construction industry's carbon footprint by minimizing CO2 emissions," the company stated.
eTickets is an easy-to-use e-ticketing platform designed to eliminate the use of paper tickets and allow users to easily capture customer information. Users can keep track of the type of truck, destination, pictures, type of material, load count, as well as collect eSignatures and enable contactless transactions. eTickets provides a better ticket management solution for any industry that hauls and manages loads; eliminating the human error associated with traditional paper tickets and ultimately helping contractors get paid faster.
Soil Connect has raised $3.25 million in seed funding. The startup said it is the first and only institutionally backed digital marketplace focused on the multi-billion-dollar soil and aggregates industry, and is advancing its mission to be a one-stop shop for all dirt-related needs.
"As a third-generation builder and developer, the most frustrating part of the job for me was how I continually saw technology change the game for other sectors but bypass the soil and aggregates industry," said Cliff Fetner, founder and CEO of Soil Connect. "Our goal in launching Soil Connect is not just to create a marketplace, it is to establish the first pure-play one-stop shop for the industry. Making it easier for these individuals to find or dispose of materials was a critical first step, and the e-ticketing function takes it to the next level, further integrating the platform and advancing our objective of supporting the entire transaction from end to end. It's also entirely contactless – an important attribute during the COVID-19 pandemic."
Soil Connect, www.soilconnect.com