The Association of Equipment Manufacturers (AEM) announced its commitment to a set of national policy priorities to revitalize the infrastructure systems that move the American economy. The announcement comes as the Brookings Institution published its new report outlining a new affirmative vision for U.S. infrastructure titled "Rebuild With Purpose: An Affirmative Vision for 21st Century American Infrastructure."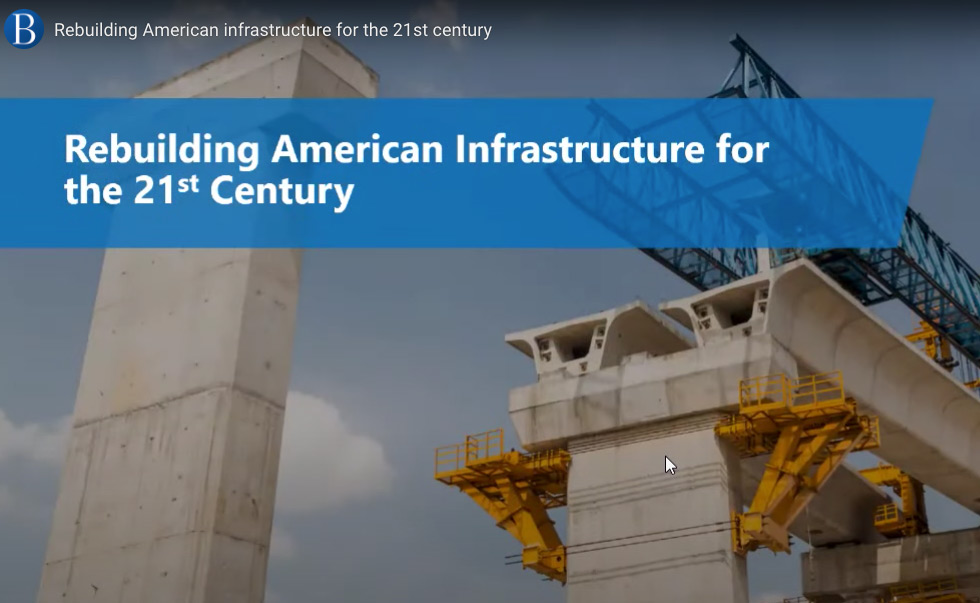 The event featured keynote remarks by Sen. Tom Carper (D-Del.), chair of the Committee on Environment and Public Works, and Sen. Maria Cantwell (D-Wash.), chair of the Committee on Commerce, Science, and Transportation. 
A panel of notable experts, including Austin Ramirez, CEO of Husco and vice chair of AEM's Infrastructure Vision 2050 Task Force, discussed key recommendations and how to design a policy that incorporates the best elements, and solves 21st century challenges.
The new report was made possible with vital funding provided by the Association of Equipment Manufacturers and outlines how infrastructure can continue to build long-term American competitiveness.
It is not tied to current political cycles, legislative calendars or which elected officials fill the country's legislative chambers and executive mansions. The purpose of the report is to recommend shared priorities for a forward-looking national vision, justify them with rigorous research, and use those priorities to craft high-level strategies to inform policy change, the association said.