Kespry announced the availability of Kespry Perception Analytics. The solution is designed for industrial-use cases requiring comprehensive analysis of complex visual data, including asset condition tracking and identifying business-impacting anomalies. Perception Analytics vertically integrates as an ISV solution for the Microsoft Dynamics 365 and Power Platform.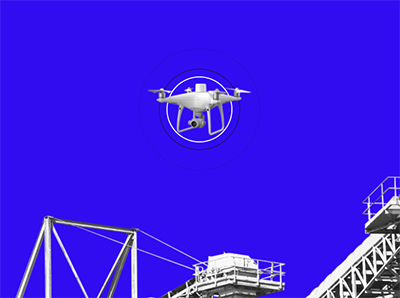 Aggregates, mining, chemical, pulp and paper, energy, food and beverage, and port facilities capture petabytes of video and photo inspection data daily from hand-held and fixed cameras; drones and other robotics; and thermal guns. This data provides critical insight into asset conditions and efficiency. But reliability and maintenance teams waste valuable time organizing and searching inaccessible, unaggregated and difficult-to-parse visual sensor data located across multiple users and systems.
This makes it difficult to proactively detect issues that can lead to asset failure such as leaks and corrosion. Kespry Perception Analytics streamlines the asset inspection process by creating a geotagged, historical repository for visual data. This enables teams to easily analyze multiple sources of data across assets, track trends over time, and be proactive when issues start to arise. These capabilities are based on Kespry's groundbreaking expertise in drone-based Aerial Intelligence serving 200 mining and aggregates companies, and the world's largest insurers.
Perception Analytics runs on the Microsoft Azure cloud computing platform, which provides customers with the ability to integrate, manage and deploy the solution at scale across their global networks using established tools and frameworks.
"Kespry Perception Analytics delivers unprecedented business insight and solves major problems for industrial companies that have struggled to get meaningful value from visual data in a timely manner," said George Mathew, CEO, Kespry. "It provides companies with a more complete view of the state of assets than just depending on telemetry data alone. It's designed with a simple interface to help users intuitively navigate through complex analysis with ease."